Dolphins With Dinner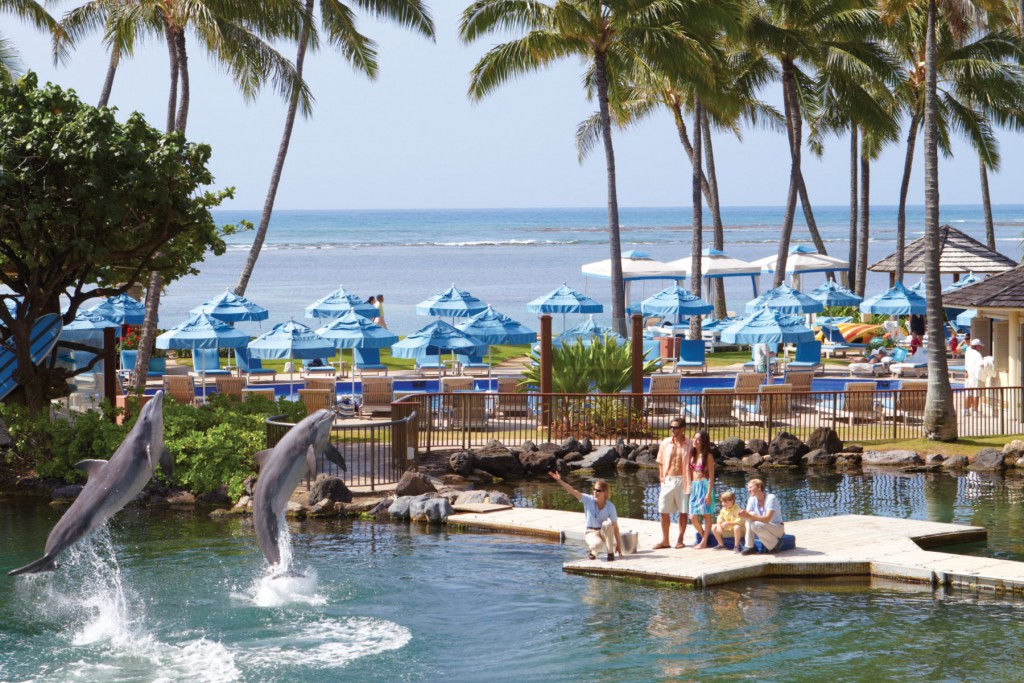 There aren't many places you can feed dolphins one minute, then, in the next, bite into a juicy sirloin burger with truffled tater tots while listening to live jazz.
You can do this in a single afternoon at The Kahala Hotel & Resort. The hotel, which has had Atlantic Bottlenose dolphins since 1964, offers an interactive program open to the public through Dolphin Quest, an organization dedicated to public education and conservation of marine wildlife.
The programs range from a 15-minute Dolphin Dip ($125), in which you or your children can touch, feed and play with the dol- phins in the hotel's shallow water lagoon, to the five-day Trainer for a Week program ($3,250), in which you spend five-and-a-half hours a day with these highly intelligent marine mammals.
Or you can just walk around the property and see the six dolphins – Hoku, Kolohe, Liho, Lono, Nai Noa and Liko – frolicking in the lagoon.
Then you can spend the rest of the evening feasting at The Veranda, the hotel's lobby lounge, with indoor seating that overlooks the dolphin lagoon. If you're in the mood for something more haute, try the Kahala's signature restaurant, Hoku's, which was named after the only dolphin that was born at the hotel.