Editor's Note: We Work With Words, But Some Challenge Us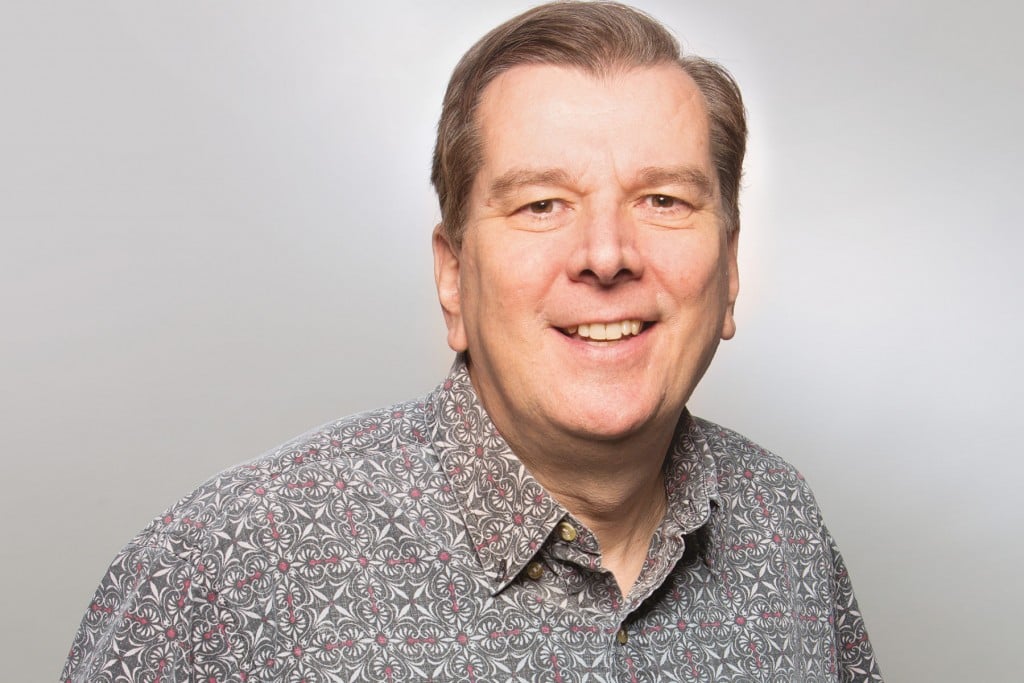 For the 18 years I worked in the Honolulu Star-Bulletin's newsroom, we never used diacritical marks – the okina and kahako – in Hawaiian words.
When I moved to The Honolulu Advertiser in 2004, we used them in the newspaper, though we stripped them out on the website, because the marks interfered with Google search and other Web searches. The sole descendant of those two papers, the Honolulu Star-Advertiser, does not use diacriticals.
We have never used diacriticals at Hawaii Business, but sister magazines Honolulu and Mana use them both in print and online, and Hawaii magazine uses them in print. Among other media in Hawaii, some do and some don't.
Every year, the editorial team at Hawaii Business debates whether to start using the okina and kahako, but, so far, we have not taken that step. We have our excuses. There's more work involved and we often find English challenging enough, so adding that extra step in Hawaiian is intimidating. We have no Hawaiian language expert on our editorial staff, so I fear our error rate would be embarrassing. We are an English-language publication, after all, not a Hawaiian-language publication.
There are persuasive rebuttals to those excuses. Other local publications use diacriticals, so why not us. Hawaiian dictionaries, with proper spellings, are easily available in print and online. And we are in and of Hawaii; if we are "locally committed," as we say in our slogan, then we should use the indigenous language.
What about those who say the diacritical marks were intended as a guide to pronunciation and never intended to be part of the language? M. Puakea Nogelmeier says those people are wrong.
Nogelmeier is a professor at the Kawaihuelani Center for Hawaiian Language at UH-Manoa and well known for being the recorded voice calling out street names on Honolulu's TheBus system. Asked whether it is true that some in the Hawaiian community feel that the marks should not be used, Nogelmeier wrote to us in an email, "The anonymous 'some in the Hawaiian community' who disagree or disapprove are oft-quoted and hard to find."
"In this field," he continues, "the 'shouldn't be used' gets uttered by those who never learned any (marks) and those who learned enough to not need the marks. It also gets said that 'they never used to mark it,' which is historically wrong, as various marks show up continually, from the earliest printing. The 'modern' system, from the 1960s, makes that ongoing variation consistent."
Nogelmeier says there is a practical reason to include the diacriticals. "If the inclusion of Hawaiian words is to convey information, the marked language is a better vehicle for a readership that is not fluent in Hawaiian. That's the bottom line."
He gives the example of pau: which can be spelled – and pronounced – four ways: pau, pa'u, pa'u- and pa-'u-, with four different meanings, respectively done, sooty, wet and skirt.
In Hawaii Business, without diacriticals, the word would always be printed the same way, regardless of which meaning was intended. "Readers would be left to ponder, then look up all four, then go back to the article to see what fit. They won't," Nogelmeier says.
He notes people in Hawaii have become accustomed to describing the Aloha Festival court on horseback as pa'u princesses and queen. In fact, the word should be pa-'u-, for the meaning "skirted."
Instead of "skirted queen," people mistakenly say "sooty" or "dirty queen," Nogelmeier says.
UH's website has a section of its online site dedicated to Hawaiian diacritical marks (use this shortcut to get there: tinyurl.com/mhos3fp). The site says: "The state of Hawaii and University of Hawaii strongly encourage use of Hawaiian diacritical markings."
I'd like to hear what you think. Should we put in the effort to use diacriticals and use them correctly in our stories, or should we accept that we are an English-language publication and avoid the errors we would inevitably make if we used diacriticals?