Eggs 'n Things: Perfecting "Ahi and Eggs" for Nearly 50 Years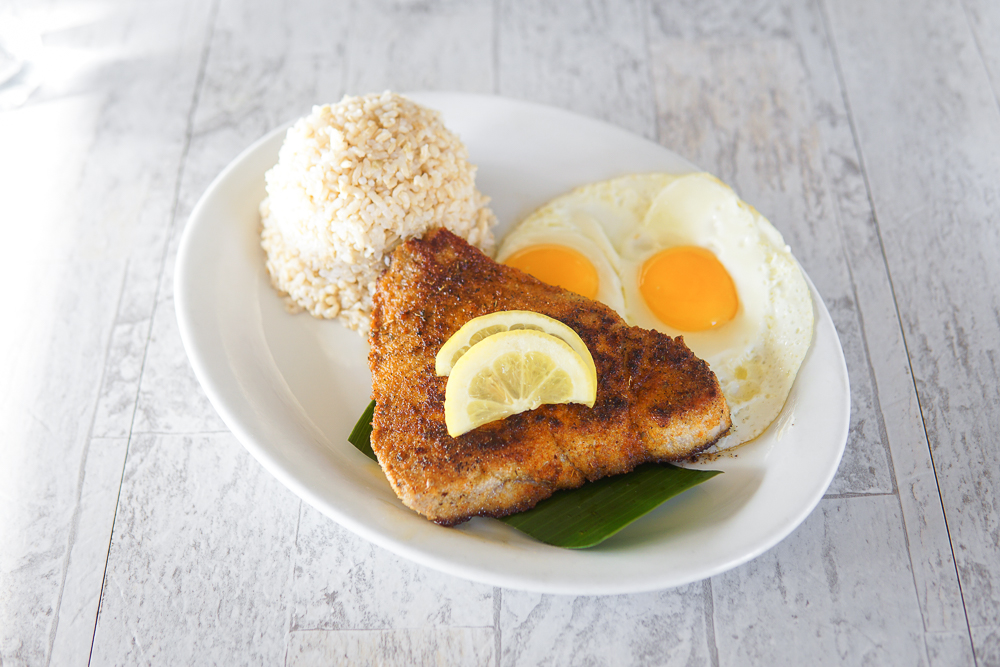 When thinking of Hawaiʻi three things come to mind: ʻohana, aloha, and food. That focus has helped Eggs 'n Things grow into one of the premier breakfast spots on Oahu as they have served up delicious food and aloha for over 45 years.
Jan and Jerry Fukunaga opened this iconic Waikiki eatery in 1974. It began as a small hole in the wall restaurant on Ena Road with no more than five tables. Jerry was an avid fisherman and would bring in his catch to serve it fresh in the restaurant, and thus began the start of their "Fish and Eggs" breakfast. The "Fish and Eggs" breakfast quickly became one of the most popular dishes. You can experience the original recipe today as it has not changed much.
The breakfast comes with a choice of the ahi being deliciously sautéed or spiced up cajun style, two fresh eggs, and a side choice of either rice, potatoes, or pancakes. You can find the dish on their menu now as the "Ahi and Eggs" breakfast featuring a wonderful new option to enjoy – furikake macadamia nut seasoning!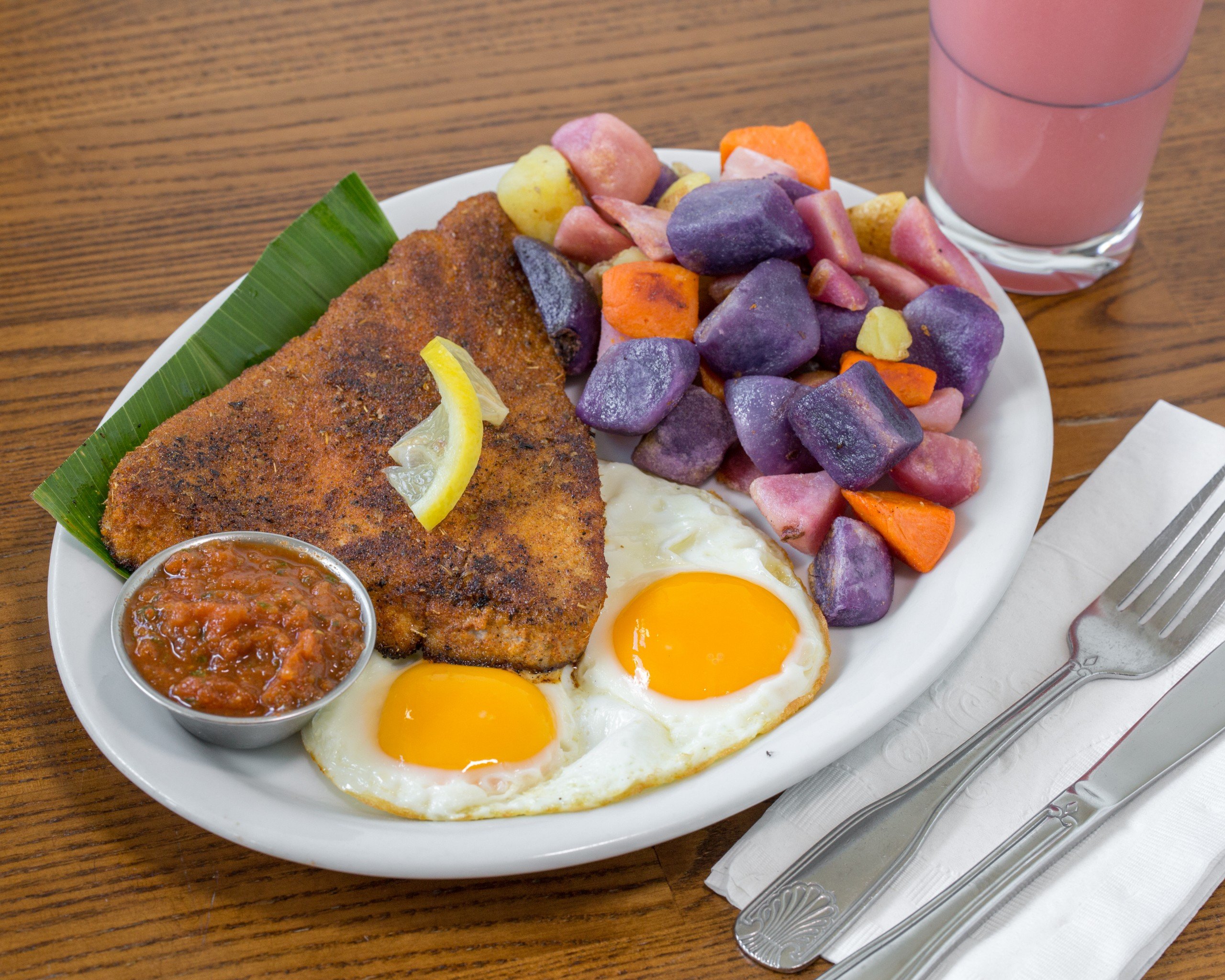 Did you know that the "Ahi and Eggs" breakfast has been recognized as the "Best Breakfast in Hawaii" by the Food Network Magazine? Now you can get the secret behind Eggs 'n Things onolicious dish here.
Tips to the perfect ahi breakfast:
Fresh and Local
To ensure you achieve the best breakfast the only way to go is local and fresh. Line-caught ahi that is caught locally off the shores of Oahu is the best!
Seasoning
Basic seasoning consists of salt and black pepper on both sides. Spice it up with cajun seasoning (highly recommended) or create something new. Use your imagination and discover new flavors that make it your own!
Searing
Heat oil in a non-stick pan over medium-high heat. When the oil is hot, sear the ahi on each side. No more than 2 minutes per side will do the trick! Wait until a deep golden crust forms and the center of the ahi is rare. Top it off with a lemon slice.
Sides
Pair your breakfast with homestyle potatoes, pancakes, or fresh local eggs. Sunnyside up is undeniably the best way to serve your fresh local eggs. Add in some salsa and a scoop of rice to finish it off. (Hint: Mix the salsa with your eggs to get a truly delicious flavor.)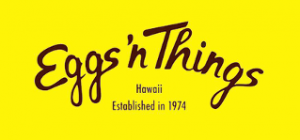 Locations:
Saratoga – 339 Saratoga Rd., Honolulu, HI 96815
Waikiki Beach Eggspress – 2464 Kalakaua Ave., Honolulu, HI 96815
Ala Moana – 451 Piʻikoi St., Honolulu, HI 96814
Ko Olina – 92-1047 Olani St., Kapolei, HI 96707
Proudly Submitted by Y. Hata & Co., Limited on behalf of Eggs 'n Things