VIDEO: Easy and Cost-Effective Employee Retention Strategies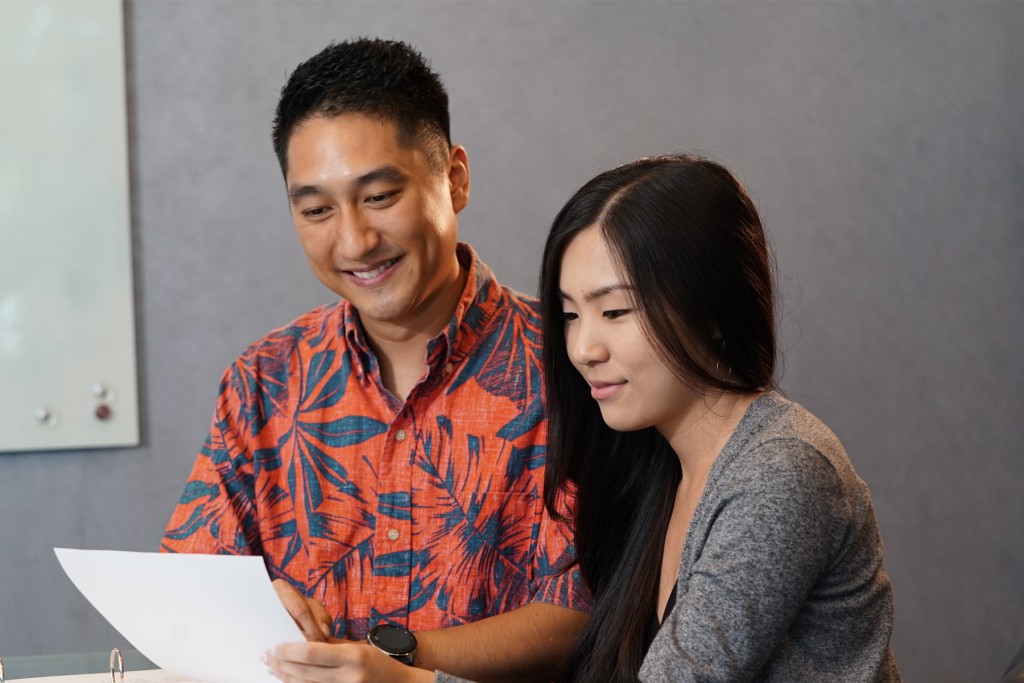 Employee retention is an increasing concern for employers faced with a competitive labor market.
Record low unemployment means everyone is struggling to hire.  Yet more than three-fourths of all employees who voluntarily leave their position could have been retained, according to a study by the Work Institute.
Being proactive about employee retention saves your company money and time. It makes your teams more efficient and improves company culture. It is also your best defense against those who may try to poach talent from your company.
In this video, simplicityHR Learning Specialist Kendall Kiyohara shares his top easy, cost-effective strategies to boost employee retention.
1. Make onboarding a pleasure
Retention starts with an employee's first in-depth interaction with your company. Fifty percent of all employee turnover happens in the first 90 days of employment, according to a report by the Work Institute. This is why the onboarding process, which may last for months, is key.
Employees who have a positive onboarding experience are 69% more likely to remain at a company for up to three years (Source).
Many companies simply don't have a plan for employee onboarding, so start there. Structured onboarding helps new employees feel welcome and confident. They're able to get oriented quickly and hit the ground running.
Learn more: New Hire Onboarding Guide: How to Retain and Engage
2. Check-in with employees regularly
One easy way to have positive, supporting conversations with employees is through frequent check-ins. Millennial employees, the majority of the workforce, are especially eager for face time with managers and feedback on their performance.
These check-ins should be casual in tone. Don't shy away from discussions that are personal (but professional) in nature. Let the employee drive the conversation. Above all, focus on the things that they've completed and are proud of, not the things that they haven't done.
By checking in with your employees for just a few minutes a day, managers can dramatically improve engagement and retention.
3. Be open to employee feedback
On the flip side of checking-in with employees: be open to feedback. This may be easier said than done.
Many employers conduct exit interviews that ask for feedback when an employee leaves. They may ask questions like, what was the best part of your job? What part of your role would you change? Unfortunately, by then it is too late to retain that person.
Don't wait until your top talent is out the door! There are many methods for soliciting employee feedback—from automated pulse surveys to an old-fashioned suggestion box. A true open-door policy is a great place to start.
Another recent trend is employee stay interviews, or retention interviews, done with your best people while they are still employed. The goal is to find out what their motivations and pain points are so you can make changes that lessen the chance of them leaving in the first place. The feedback you gather can lead to improvements that boost job satisfaction and retention across the board.
Learn More: What is a Stay Interview and How Can it Improve Retention
4. Offer employee growth opportunities
Lack of career growth is one of the top reasons employees leave companies, according to Gallup's State of the American Workplace report (Source). In fact, 94% of employees would stay longer at a company that provides career development and training opportunities!
Even if your company is on the smaller side and can't offer the same mobility as larger corporations, there are still simple yet transformative ways you can promote employee growth without a corporate ladder.
5. Build a strong team culture
Every company has a culture whether it's intentional or not. Culture doesn't change overnight. But building a team culture is something you can quickly impact, and it starts at the beginning.
Make sure each new team member gets properly introduced, create opportunities to get to know people socially, and designate a team mentor as a go-to for issues.
No team can perform well with people coming and going. By making your company an attractive place to work (for example by following the tips in this article) you strengthen your workplace team culture and start racking up wins!   
Learn More: 9 Ways to Have a Happier (and More Profitable) Workplace
Let us help you retain your best people
Here at simplicityHR, we offer world-class educational and training seminars on over eighty different topics that affect local businesses in every industry! To see what we're offering, download our HR & Safety Education Services Catalog today!