Entrepreneurs After Age 50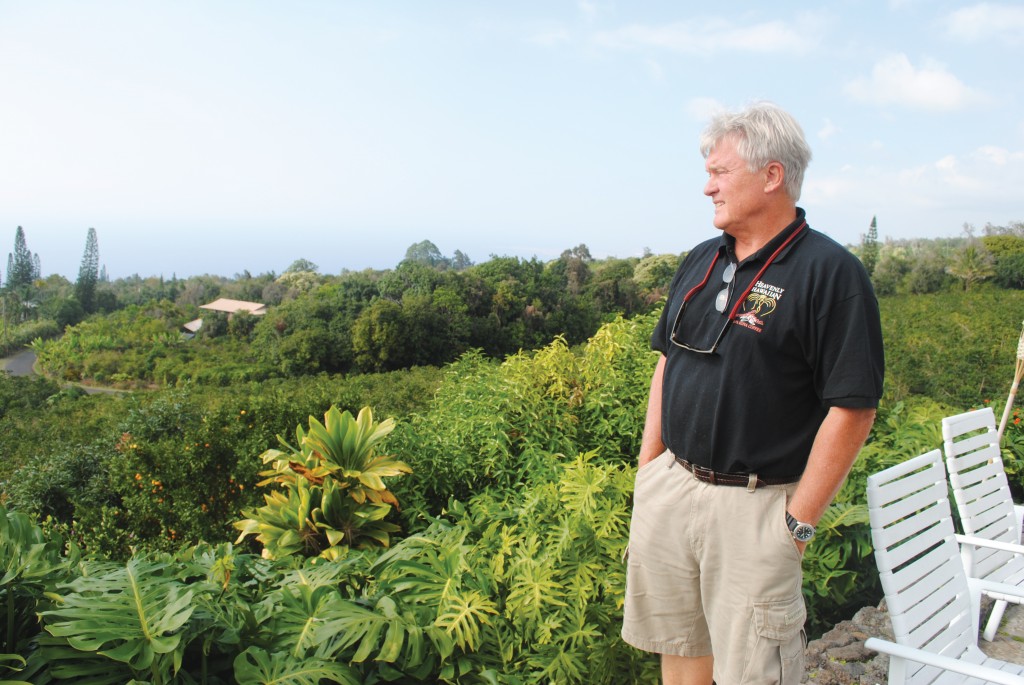 Forget about retirement, gray hair means it's time to launch a business
What is it about people over 50? Just when they peek at that no-more-9-to-5 horizon, many do crazy things like travel the world, self-publish books or enroll in college.
Some even start their own businesses. Haven't these encore entrepreneurs heard about Hawaii's terrible business climate? Are they gluttons for punishment, dewy-eyed optimists or simply people with dreams? As the profiles over the next five pages indicate, the answer is All of the Above.
Bruce Bottorff, AARP's 56-year-old director of communication in Hawaii, says they are part of a different generation than their parents.
"Probably the biggest difference I see between the current group of 50-plus-ers and our parents is that I, for one, am not really looking to slow down via conventional retirement. We're living longer, healthier lives, technology has radically changed, and the capacity for reinventing ourselves from one life stage to the next seems more realistic than before."
There's a financial component, too. "Many of my generation haven't saved enough to retire and don't have defined benefit plans and other forms of financial security," he says. Add in the past five years of recession and slow growth.
Asked what defines encore entrepreneurs, Nancy Ginter-Miller says, "passion." The business consultant with Hawaii Small Business Development Center in Kailua-Kona says money is a factor, "But you have to have passion and drive. You hit the brick wall if you don't."
People who advise new entrepreneurs say another element is crucial: A solid business plan.
"It isn't this academic thing that sits on the shelf. You look at it all the time," says Jane Sawyer, Hawaii district director of the federal Small Business Administration. "Also, as your business grows, you need to be able to share those ideas (in the business plan) with the people you bring in and hire and train."
Joseph Burns, Oahu director for the Hawaii Small Business Development Center, says studies have shown that businesses started by older people tend to last longer or be more successful than those started by younger people.
"But … it's not that simple, because while older entrepreneurs have more discipline in their lives, more experience, maybe more contacts, more financial resources, on the other hand, they sometimes tend to be stuck in their ways, maybe not open to new ideas.
"Young people … may be more flexible and (can leverage) all the technology and social networking that we have going on."
Burns offers another note of caution: "Don't start a business if you want to relax. It's a lifestyle change/commitment. And if you think you are just going to sit back and let the profits roll in, well, I've got a bridge I'd like to sell you in Brooklyn."
From Courtroom to Kona Coffee Orchard
In casual shirt and shorts, Dave Bateman eases himself into a chair on an Island-style porch overlooking the 37.5-acre coffee plantation in Kona he and wife now call home.
Before we talk coffee – or have a cup – he fills me in on his history, from the early days practicing law in California and later as a judge advocate general in the Air Force during the Vietnam era to founding his own law firm in Olympia, Wash. In private practice, he had to educate himself on everything from business and real estate to construction and estate planning, because, as a general practitioner, "You have to be good at everything that comes in the door and continue to perform. There's no time for introspection."
Then he comes to the point: Why he's here on a sun-shaded lanai overlooking his own coffee farm in Hawaii.
One day in 2005, Bateman says, when all the responsibility of the law practice and his life had just about burned him out, a perceptive client put himself face to face with Bateman, stuck an index finger in his chest and warned, "You are killing yourself. You have got to change your life!"
Bateman continues, "I knew he was right. Life was so stressful."
At this point, I glanced toward the kitchen, where Trudy Bateman was brewing cups of their award-winning Heavenly Hawaiian Coffee to offer us both before returning to the roasting room to fill orders. I wondered what THAT day was like in their household.
Turns out it may have been the best day of their lives.
They took the forthright client's suggestion and booked tickets to Hawaii Island to check out the Heavenly Hawaiian Coffee Farm. It didn't take long to make their decision. Feeling a natural attraction to the people and the land, they bought the farm, quit their jobs and moved to Kona.
Settling in on the new venture they didn't know "beans about," they discovered something else. For years, he'd been the can-do litigator and she the dependable emergency-room nurse. In their separate worlds, both were used to being The Boss. Rather than worry about it, they forged a partnership.
They asked for help and got it from kamaaina farmers, including Tom Greenwell and Kraig Lee, and soon the Batemans hired an orchard manager.
"We began to feel comfortable," Trudy admits, adding, "This (coffee farm) has been kind of an 'aha' moment!" Before, "We rarely saw each other."
"I've done every job on this farm," Dave says, and you know that Trudy has too, from taking visitors on tours to raking, pouring, hefting enormous burlap bags filled with green beans, storing, roasting and filling orders. You can't help but wonder if the former ER nurse and workaholic attorney ever just sit on that deck high on the hill and sip a cup of their Heavenly Hawaiian Coffee.
---
Advice to Aspiring Entrepreneurs
Dave Bateman's tips are a mix of his experiences in law, business and sailing on Puget Sound:
"You have to be able to adjust your course."
Don't be afraid to take a calculated risk. Follow your heart! If you don't have a passion for what you are doing, get another career.
Do a cost-benefit analysis.
Look with foresight into the future. "I typically set one-, three-, and five-year business plans," Dave Bateman says. "When you look back, ask yourself: Did you hit your goals? Did you have fun?"
As to landing in a new state, culture and business, with new neighbors, customers and friends, he says, the quickest way to adapt is to "get involved."
"Bright" Future for Makiki Bake Shop
On an August Sunday in 2011, a friend read aloud a Lee Cataluna column from the Honolulu Star-Advertiser as Charlie Bright listened. The venerable Makiki Bake Shop would go out of business soon if no one bought it.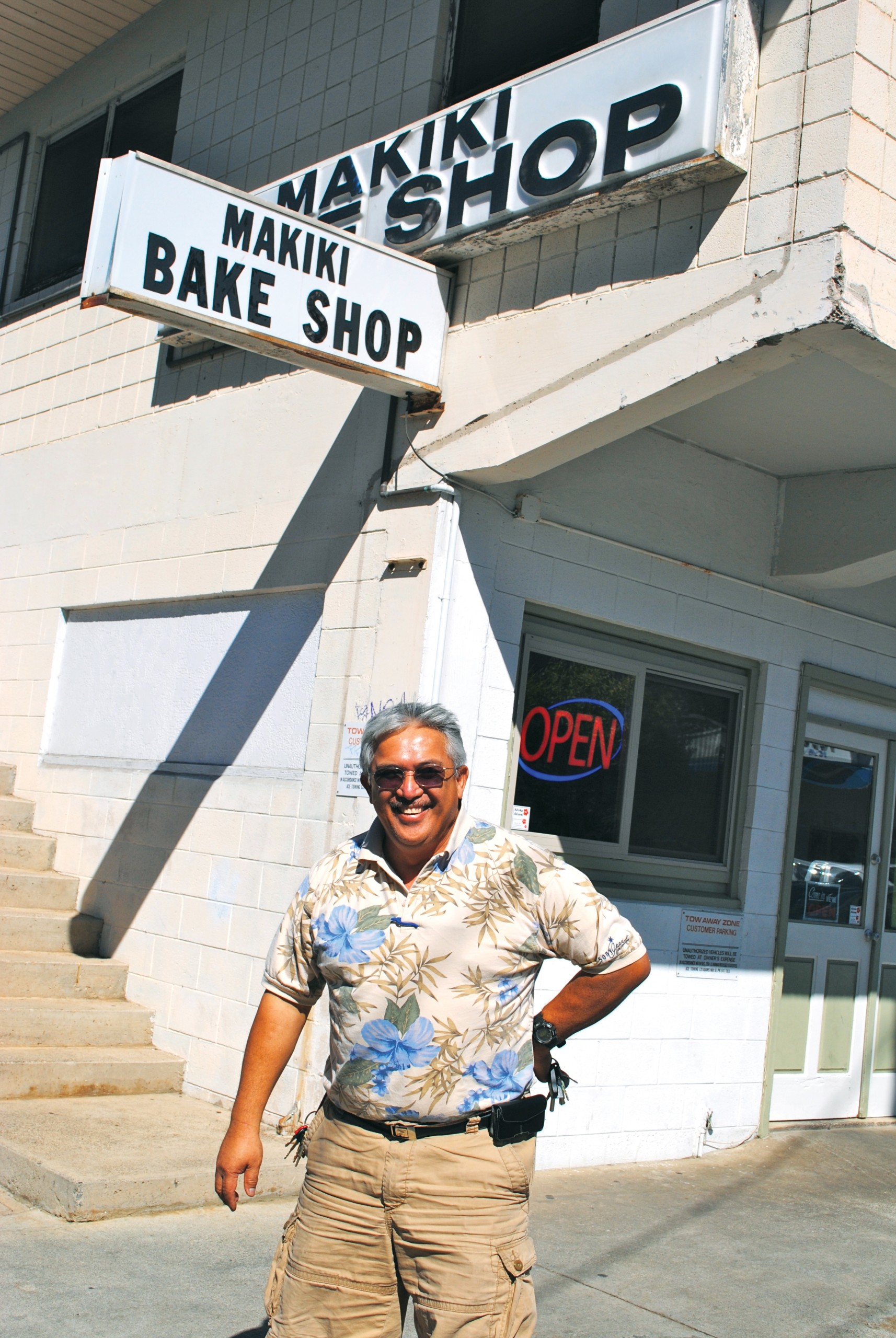 The article made clear that, although there were some walk-in customers, most of the shop's cakes, jellyrolls and biscuits were wholesaled to other stores.
Charlie wasn't going to make a decision that Sunday, but one minute after midnight on Monday he announced his intention to buy the small bakery on Young Street.
Not that he knew anything about baking. He didn't and doesn't. But he wanted to start a business. A year earlier he had attended a class in entrepreneurship at Kapiolani Community College and created a business plan (something to do with electric cars), but it didn't materialize. This bakery was his chance.
Once he met the bakery crew, he knew he wanted to retain every one of them. Financing, check; desire, check; staff, incredible!
Let's back up a bit. Charlie Kamehaokalani Bright, ninth of 10 siblings who grew up in Nanakuli, was always resourceful. By the time he was 16, he was hired as a mechanic's helper at a local service station. After graduating from Waianae High School in 1970, he took classes at Leeward Community College while working full time at another Nanakuli service station. In 1971, he joined the Army and was trained as a heavy equipment mechanic. After his discharge from the Army, he joined the Honolulu Police Department in October 1974 as a mechanic.
Two years later, the Honolulu Fire Department hired him as a heavy equipment mechanic with expertise in diesel-engine troubleshooting and mechanics. The older maintenance workers iced him out because he acted like a young hotshot; he taunted them right back by learning every aspect of aerial and fire-pump repairs. He later became supervisor of HFD maintenance and, in 1992, was promoted to fire equipment superintendent.
Besides being able to fix things, Charlie always had a way of making money work for him. In 1983, he had bought a "fixer-upper" house in Kaneohe and then a second house in Ewa Beach. On the same property he built a rental house. Later, he bought his own plane and, briefly, spotted akule for some Kona fishermen.
When he retired from HFD in 2007, he spent the next two years renovating eight homes – for friends, people who couldn't afford to do it or didn't have the skills. He did it free with one caveat: When he finished, they would each help him help someone else.
As for the Makiki Bake Shop purchase, it wasn't philanthropy. He set a goal of doubling his investment in one year. The shop fell just short of that, but still made a good profit, he says.
Longtime employee Carol Tamada – he calls her "Grandma" – teases the 60-year-old entrepreneur that he doesn't like sweets.
"It's a lie," he says, winking at her. "She just tries to make me taste everything."
Delayed Dream Now Achieved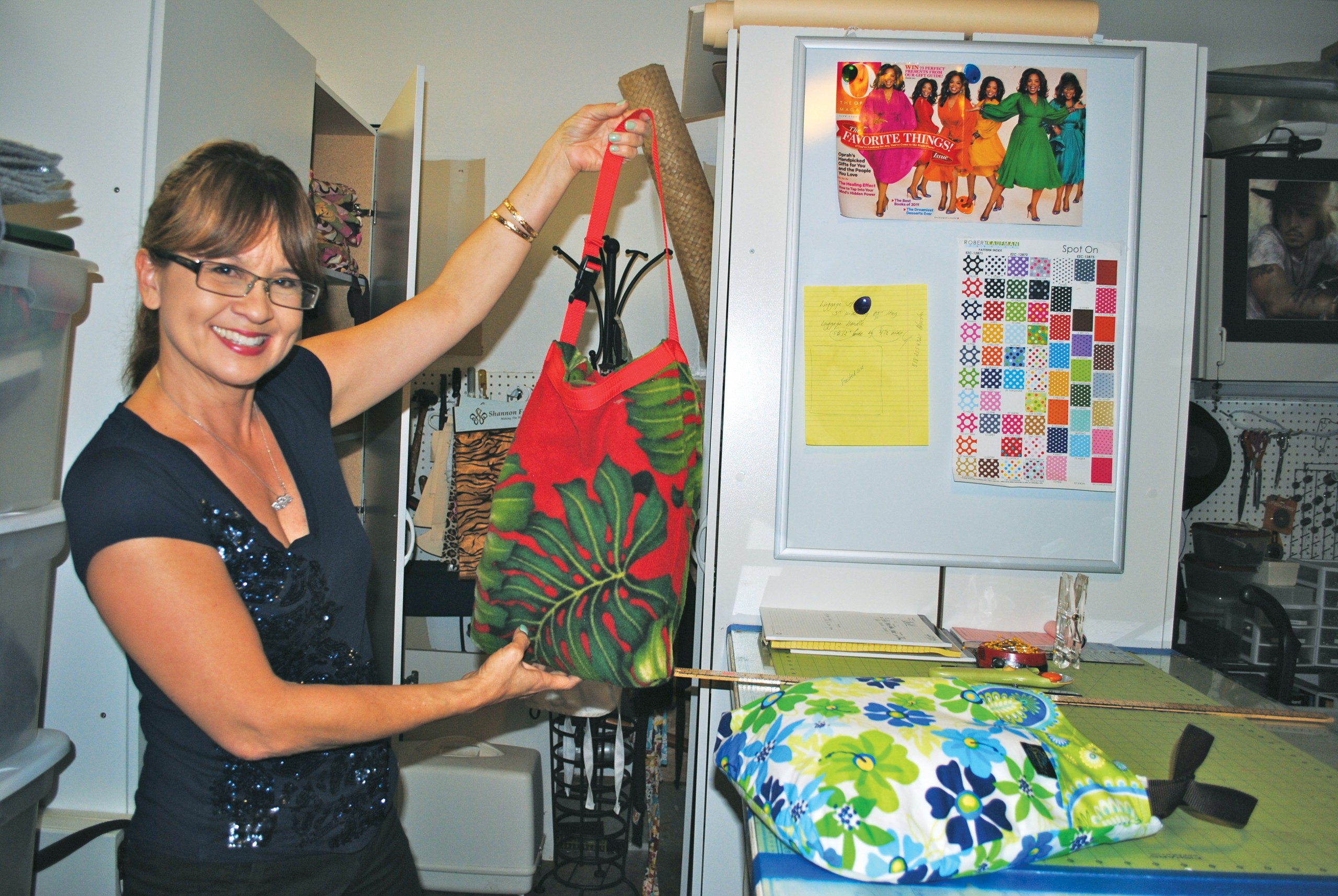 When Angie Higa was a young mother, she dreamed of having her own business so she could stay home with her two girls. But she was consumed by a flourishing career with Central Pacific Bank, where she'd started as a teller and would eventually rise to VP and commercial branch manager.
Cut to 23 years later. Eldest daughter Sheena, a single mom, is deployed to Afghanistan, so Higa retires and becomes a fulltime grandmother to Sheena's 1-year-old. But Higa's creative juices are flowing because of a chilly flight to the mainland a couple of years earlier during which no blankets were offered to passengers. How could she turn a blanket and pillow into an attractive travel accessory that would get on the plane without being counted as baggage?
Sky Dreams LLC was born.
Higa already had the necessary production skills: She had spent countless childhood evenings sitting at the kitchen table copying the stitches of her seamstress mother. From the time she was 11, she designed, sold and made money from handcrafted items. During those years of full-time work at the bank, she spent nights and weekends designing dresses and selling them at craft fairs.
In the late 1980s, when her second daughter, Shadae, was an infant, a loyal bank customer who knew Higa was a nursing mother pulled her aside and whispered that her nursing pad had slipped and was showing. Always dressed for success, Higa was horribly embarrassed. But, privately, she questioned why they were flat round pads that didn't conform to the shape of a woman's body.
That night at home, she designed and sewed a contoured and washable nursing pad. She showed it to someone working with breastfeeding mothers in Hawaii and that led to an offer to submit a bid in California for a million nursing pads. Higa couldn't manufacture that many, so she turned to the Hawaii Small Business Development Center for guidance and outsourced the pads.
Her "retirement" from the bank in 2008, at the height of the recession, was shortlived. Six months later, while being a 24-7 grandmother, she launched her business.
She found a blanket her mother had made 27 years earlier and turned it into a perfect travel blanket/bag. When a former client asked what she was doing during retirement, she showed her creation. The client was impressed and spread the word. "Two weeks later, I had over $1,000 worth of orders," Higa says.
Higa wanted to do it right, so she turned to Mary Dale at the Small Business Administration, someone Higa had worked with during her banking career. She also called Caroline Kim at the Small Business Development Center.
"They provided me with valuable information and resources. Their knowledge and expertise … enabled me to make better business decisions. As a business owner juggling many hats, it is always best to toss your ideas to experts who provide counseling."
---
Angie Higa's Entrepreneurial Insights
Be sure there is a need for your product or service.
Know your customers and win their loyalty by providing them with a quality product and exceptional service.
Be passionate about what you are doing.
Think twice about withdrawing from your retirement account or 401K to sustain your business. You may have to return to the work force if you deplete all your retirement assets.
Stay up to date by attending trade shows in your industry.
Social media is crucial to promote your product.
Never skimp on quality.
Free Mentoring
April is National Encore Entrepreneur Mentor Month, so the Hawaii divisions of AARP and the U.S. Small Business Administration are teaming up for a mentoring event.
It is designed for people ages 50 and older who want to start their own businesses. The event is free but registration is required.
What: Encore Entrepreneur Mentor Day
Where: Filipino Community Center, Waipahu
When: Wednesday, April 17, 9 to 11 a.m.
Registration: aarp.cvent.com/encoreentrepreneur or 877-926-8300
---
Free Advice for Encore Entrepreneurs
• Small Business Administration, Hawaii office, www.sba.gov/hi, 541-2990.
• Hawaii Small Business Development Center, www.hisbdc.org, (808) 974-7575.
• AARP Hawaii, www.aarp.org/hi, 545-6024.
• State Department of Commerce and Consumer Affairs, cca.hawaii.gov. Go to the Divisions link and click on contact Business Action Center. 586-2545.
• Blue Startups, www.bluestartups.com.
• Score, volunteer counselors, hawaii.score.org, 547-2770.
---
In next month's issue of Hawaii Business, we profile five more encore entrepreneurs:
A retired grocery store manager who now bakes and sells his own products;
A retired teacher who became a manager in an online greeting card business because she had "so many people to thank";
A disabled Vietnam veteran who credits Hawaiian values and a knowledge of the federal marketplace for inspiring his business;
A woman who remembered her grandmother's words and now teaches others about sustainable living; and
A couple who moved from North Carolina to a Kona cacao farm and started Hawaii's first chocolate factory.