Entrepreneurs Inspired by the Ocean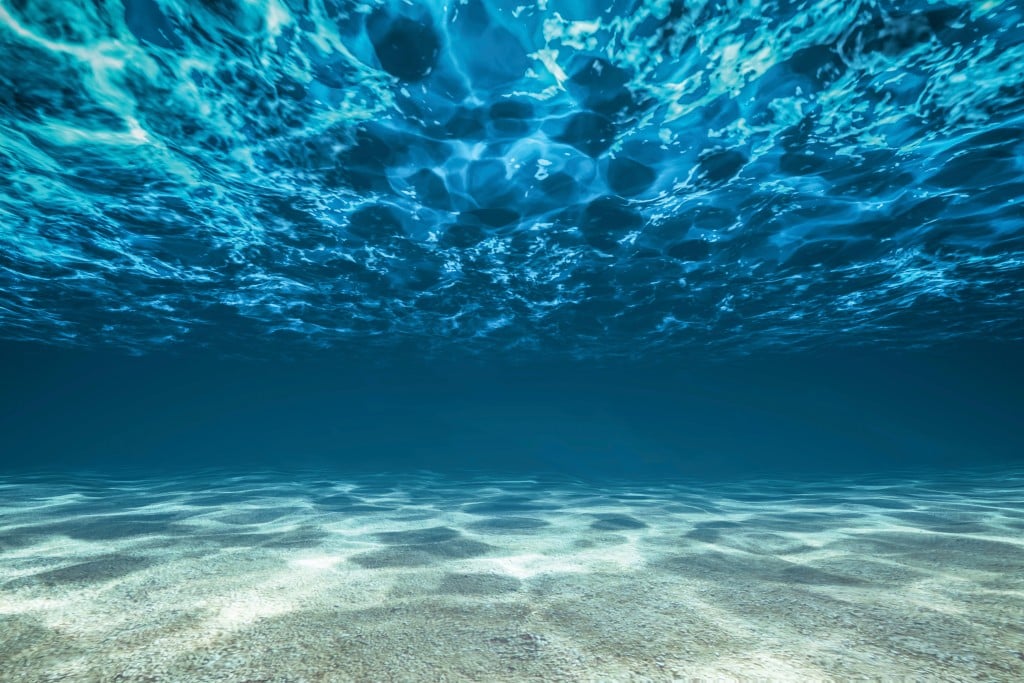 It's no surprise the same ocean that inspires surfers, paddlers and swimmers has also inspired entrepreneurs to make a living off what they love.
They start surf schools, design canoe paddles, cultivate marine livestock, run fishing charters or develop technology that preserves this part of nature. They don't just run ocean-based companies, they live their dreams and change lives.
"Sure, 'rely' on the ocean is one way to put it," says Neil Anthony Sims, co-founder and CEO of Kampachi Farms LLC in Kona, "But 'live, breath, love and pray for' the ocean might be more exact."
Here are six small businesses that thrive because of their respect for the ocean.
Neil Anthony Sims loves the vibe at the Natural Energy Lab, off Queen Kaahumanu Highway in Kailua-Kona.
There's a shellfish farm, a diversified ocean engineering firm, a developer of algae-based bioproducts, a 10-acre aquafarm that produces Japanese northern abalone and a company that bottles deep ocean water. Everyone there, he says, is passionate about preserving and protecting the ocean and its resources.
The lab is also home to Blue Ocean Mariculture, an offshore hatchery Sims co-founded that produces Hawaiian kampachi fingerlings. It was so successful that, in 2008, the hatchery produced more than 1 million pounds of sashimi-grade fish without measurable impact to the environment, he says.
Now Sims runs Kampachi Farms, a mariculture company focused on expanding sustainable production of high-demand fish. The company uses copper-alloy mesh cages filled with fingerlings and lets them drift in deep-water ocean. In 2011, it tested 20-foot pens that floated between three and 75 miles off the Kona coast. After six months, the cages yielded about 10,000 pounds of kampachi, a yellowtail fish.
Kampachi Farms isn't a commercial venture; it conducts research and develops technology to improve and grow the world's fisheries. It plans to take its commercial work to Mexico and other parts of the world where regulations aren't as challenging.
"The Earth is an island," he says, "and we're impacting it horrendously. One million pounds of fish sounds like a lot, but we need 30 million tons of seafood by 2020 in order to meet the growing demands."
Sims grew up about 50 miles south of Sydney, Australia, in a steel town that stretched 15 miles along the coast. "I spent my entire adolescence literally on the beach," he says.
His fascination and love for the ocean led him to study marine biology, working in fisheries management in the Cook Islands for nearly a decade and seeking ways to cultivate pearl oysters in Hawaii. He's concerned about the state of marine fisheries around the world and considers Kampachi Farms' work critical to finding effective solutions.
When he talks about the subject, his passion is obvious.
"More than 90 percent of the big fish are gone out of the ocean because we took them," he says. "There are projections that, if we don't change the relationship, the way we manage our fisheries, by 2048, all of the fish stocks in the ocean will have collapsed. It's a massive crisis out there."
He surfs, dives and snorkels, and loves his work so much that he can't think of anything else he'd rather be doing.
"I just see so much need. If you really believe you're put on the planet to do something, this is what I was put here to do."
Seven years ago, Clark Little's wife, Sandy, bought a generic photograph of a wave to hang on their bedroom wall. Little looked at it and said, "I can probably get a better one."
He bought a small camera housing for his point-and-shoot camera and swam into Waimea Bay, not realizing those first few shots would change his life.
"I got addicted. I upgraded to a Nikon camera with a professional housing and it has been a wild adventure since," says the Pupukea resident, who specializes in shorebreak wave photographs.
Born in Napa, Calif., in 1968, but raised on Oahu's North Shore, Little spent 17 years working at, then managing, the city-owned Wahiawa Botanical Gardens. He figured he'd retire with the city, leaving photography as a hobby.
But once a British website found his photos and sent a newsletter linking to his images online, Little quickly gained worldwide recognition for his unique photography of shore breaks on the North Shore. His work has been featured in exhibitions in Japan, Brazil and throughout the United States, and has appeared in such national media as "Good Morning, America," "Today," National Geographic, The New York Times, Life and Surfer's Journal. He had an exhibit at the Smithsonian, opened two galleries and recently published a book, "Shorebreak."
And he's only been doing this since 2007.
"(My photos) really seemed to strike a chord, especially what a wave looks like if you are standing in two feet of water with a 10-foot wave full of sand throwing a tube over," says Little, 45. "People may have seen waves with surfers on them or shots of waves from the shore, but not many empty waves from inside the ocean a second before they explode onto the sand."
His love for the ocean goes well beyond photographing it. He grew up surfing and, lately, he's been swimming with sharks and photographing them. He loves the ocean's dynamism and unpredictability and respects it immensely.
"Everyday at the ocean is different," Little says. "Each swell and every weather pattern will bring together so many variables that each day I go shoot is a brand-new day. … After a session where I push myself, I feel so alive and so calm and balanced. It is a feeling I only seem to get from the ocean."
---
Every morning during the winter, Tony Moniz makes the one-hour commute from the North Shore to Waikiki, where he runs four surf kiosks on the beach. His drive home can be up to three hours, depending on traffic.
He lives with his family during the winter right in front of the surf break Off-the-Wall, which brings massive surf to north-facing shores. His daughter, Kelia, is a team rider for Roxy, and his two youngest sons compete in surf meets. (He has two other sons, both of whom have competed, too.)
He rents a house on the North Shore every winter to support their love for the ocean – and he's in Waikiki to support his own.
"I grew up on the beach and this is where I want to be," says Moniz, 54, decked out in a white polo shirt, light blue shorts and a kukui nut lei. "To be working here, this is beyond my expectations."
Moniz, who grew up in Kalihi surfing the breaks on Oahu's south shore, started Faith Surf School in 2000, giving surf lessons in Waikiki seven days a week. He moved his business to the beach – he runs four beachfront stands, two at the Outrigger and two at Sheraton properties – five years ago, offering surfing and stand-up paddling lessons, canoe rides and surfboard rentals on the beach where he had learned to surf.
"I love that people are so happy," says Moniz, smiling. "We give people their dream of surfing in Waikiki. It never gets old."
After high school, Moniz got a full-time job with the city pumping cesspools. But his passion for the ocean was too strong, and he gave up the steady paycheck to be a professional surfer. He sold his truck and drained his savings to fly to Australia and compete in surf meets. He came back broke but determined. Moniz started placing in the top spots in meets, earning a share of the winnings and nabbing sponsors to pay the bills.
For three decades, he competed and traveled the world, surfing waves small and massive. He worked in sales during the late '80s, repping various surf companies until he, along with his wife, Tammy, started an apparel line, Faith Riding Co., in 1995. It grew too quickly, he says, and literally ran out of money. "It was just my personality," he says. "I've always been, 'Go big, charge,' but that was naïve."
That's when he decided to start a surf school, which took him back to what he loved the most: surfing.
"When I look back on everything," he says, staring off into the Pacific Ocean gleaming in front of him, "the only thing I'd changed is I would have done this earlier."
Todd Pinder grew up on the Florida island of Key West, which is protected by a barrier reef and has no surf, yet he got the urge to ride waves.
His mom would take him to Florida's Atlantic coast town of Melbourne, where he would bodyboard in the surf. There a windsurfer from Maui told him about surfing in the Islands and Pinder was stoked.
"I decided right then and there I was going to make surfboards," says Pinder, now 38.
He started shaping boards in his backyard in Key West, then moved to Melbourne to apprentice in ding-repair factories and under professional shapers. In 1997, with two boards, some tools and barely any money, he jumped on a plane to Honolulu, where he's been ever since.
"I knew this was the mecca (for surfing)," he says, "and this was where I wanted to come."
After years of ghost shaping for professionals such as Carl Schaper and Cippy Cabato, Pinder struck out on his own in 2007, renting a two-story, 1,000-square-foot shop on King Street in Moiliili where he shapes and glasses custom boards by hand.
His dedication and respect for the craftsmanship of traditional surfboard shaping sets Pinder apart from many other professional and backyard shapers in Hawaii.
"I like the traditional aspect of making surfboards, where everything is done by hand," he says. "And I try to be versatile, whether shaping a kneeboard or a gun for Waimea. I'm always trying to impress the (shapers) I respect."
It's not easy being a solo shaper in this economic climate, where surfboards aren't a necessity and handmade boards can cost $1,000 or more. Material costs are always rising and competing products, particularly the pop-out boards from China, are much cheaper.
Despite the challenges, Pinder can't imagine doing anything else.
"When I get feedback about a board I've made or somebody tells me he still has the board I made him and will never get rid of it, that's a pretty good feeling," he says. "It's about making people stoked on surfing with something that you've made with your own hands. That's what I love."
---
Wherever he's been – Puerto Rico, Alaska or Kauai – Miguel "Micco" Godinez was always drawn to the ocean.
"It's ever-changing, it's unpredictable," says the co-owner of the Hanalei-based Kayak Kauai, an adventure tour company that offers everything from guided hikes to kayak rentals. "It allows me to live in the moment and forget about everything."
Godinez grew up in Puerto Rico, surfing just outside an old section of San Juan. He would watch the sun setting over the colonial-era forts with the city's old wall in the distance.
"I don't know what it was about surfing, but it just clicked," says Godinez, now 61. "It's like trying to catch the horizon."
In 1980, Godinez and his brother Chino paddled from Seattle to Skagway in Alaska. During that five-month expedition, they started throwing out ideas for an outdoors outfitter on Kauai that would offer guided tours and rentals. Four years later, the brothers founded Kayak Kauai and they have hiked, kayaked, paddled, surfed and explored every cave, crevice, canyon and coastline on the island.
The company has grown from just offering kayak tours to renting bikes, giving surfing and stand-up paddling lessons, guiding hikes along the Na Pali Coast and taking visitors on sea kayaks to watch the migrating humpback whales along the island's southern coast.
Summertime is so busy for the company, Godinez doesn't have time to surf.
"From May to August, all I do is sleep and go to work," he says. "But no complaints."
His business's mission is to help people safely explore Kauai's natural beauty with as little impact as possible. The company offers tours only by low-impact kayak or on foot, and the kayaks are made from recycled plastic polyethylene. He wants people to experience Kauai, not harm it.
"We feel good about what we do," he says.
Twenty-five years ago, Mark White was running a pottery studio on Kauai when his 4-year-old son, Jesse, asked him to take him fishing.
The pair grabbed bamboo poles with earthworms for bait and fished in nearby streams and reservoirs. White didn't know much about knots or reels or lures, but his son's interest prompted him to read everything he could about fishing.
When he started fishing for papio and other near-shore fish, he became interested in topwater plugs. Using his ceramic skills, he started crafting some from porcelain clay. Then he realized the benefits of ceramic material over plastic or wood – and Mark White Lures was born.
"I'm the only lure maker in the world doing production ceramic lures that are guaranteed for life not to chip or fracture," says the 64-year-old.
His catalog of ceramic lures includes textured belly trolling lures, bar lures for ulua and papio, and surface plugs. They are all manufactured in Hawaii and 90 percent of their components are sourced from the United States. He enlisted the help of Abram Boido, a friend and commercial fisherman who lives in Kona, to test his lures. According to White, Boido has landed "tons of fish on my lures, literally."
His lure designs are inspired by the world around him, he says.
"I love watching bait fish being chased by predators," White says. "So I try to make shapes that will mimic the splashes and movements that will attract the predators."
White grew up in Southern California, where he learned how to surf and garnered a deep appreciation for the ocean. Fishing was a natural extension of that, he says.
"There's something primordial about hunting for food and feeding people with your catch," he says.
But his business isn't just about selling lures. He wants to promote his love and respect for the ocean, encouraging his customers to fish in a responsible way. Because, he says, without a healthy ocean, what's left?
"What I love about the ocean is that you get to see and experience fantastic things that many would not believe," he says.