Export Lessons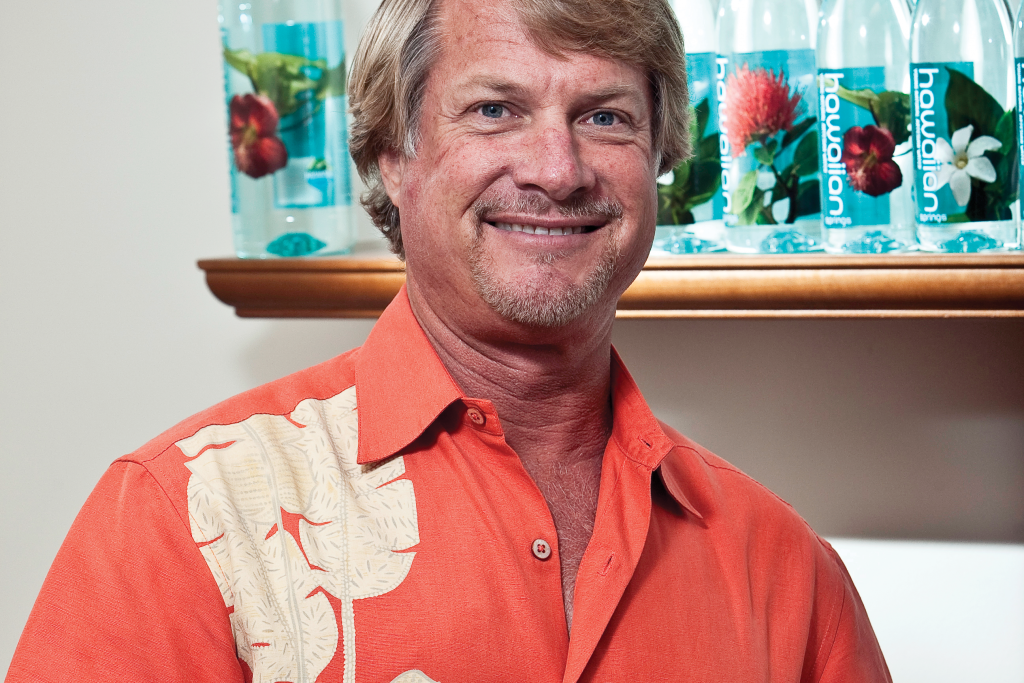 When Rick Hadley became chairman and CEO of Hawaiian Springs in 2006, he didn't want Hawaiian Springs to be just another water. He says his vision was to take the best water from the most beautiful place on Earth and expose it to the rest of the world.
HB: What are your Mainland and foreign markets?
Our objective is to cover the entire country by going from West to East. We started on the West Coast because it is close to the Islands. If an opportunity presents itself elsewhere, then we'll jump in as long as there is a demand and the population is big enough to grow the business there. We are also in Asia. Japan has a fairly small volume but has been picking up, as is Taiwan. Our sales rate outside of Hawaii is 10 percent, but is increasing rather quickly with our new packaging.
HB: Why change the packaging?
The old packaging was fun, but not premium. The water we make deserved to be in a premium packaging because that is how it tastes and feels. Our new design earned a Silver Award in Beverage World magazine's 2008 Global Packaging Design Contest.
HB: How do you handle distribution?
The main plant is in Hilo. From there it goes to Honolulu, then to Southern California. It is picked up by distributors Nature's Best and United Natural Foods Inc. and distributed into stores such as Whole Foods. Other companies we work with are Paradise Beverages, Y. Hata, VIP Food Service, Suisan, Hansen Food Service, HFM and Koa Trading Co.
HB: How strong is the "Hawaii" brand elsewhere?
The "Hawaii" brand is very strong on the Mainland and in Asia. The Aloha Spirit is the marketing theme for Hawaiian Springs. We allow people to close their eyes and drink the water as the next best thing to being in Hawaii. Many people dream about Hawaii and it holds a special place in people's hearts and minds.
HB: How do you promote Hawaiian Springs?
We get involved in several events and campaigns including Ironman Triathlon, Maui Film Festival and Vans Triple Crown of Surfing. We take part in events that promote an active and healthy lifestyle.