Familiar Name Back in the Funeral Business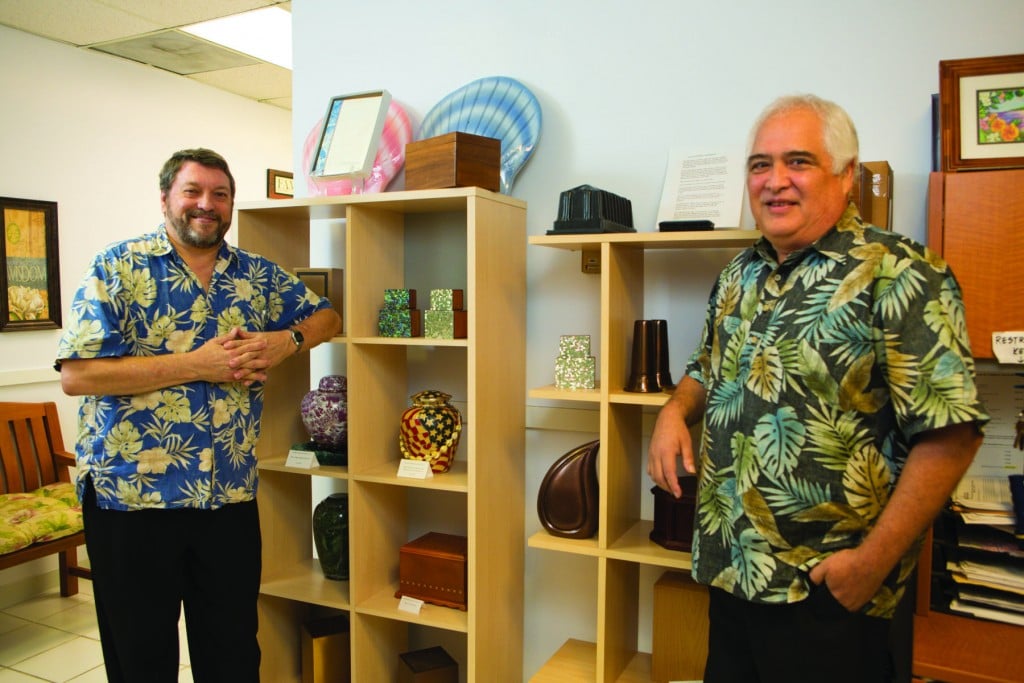 In late 2012, Ken Ordenstein started his own funeral business, building on a lifetime of experience.
His mother and father were Anna and Francis Ordenstein, co-founders of Hawaiian Memorial Park. At the Ordenstein home, which included four sons and three hanai daughters, Ken remembers the drill: When the phone rang, everything stopped.
No matter how many kids were around or what was going on at home – a birthday party, a favorite TV show, Christmas Eve – everything stopped. Utter silence.
Everyone, even visiting friends, knew a phone call could be someone calling to report the death of a loved one. The Silence Rule prevailed 24 hours a day, 365 days a year. It was a constant reminder of what Ken's dad used to say: "So much of what we do people never see."
The family business dates back to Ordenstein's great-great-grandfather, Manuel Silva, a coffin and cabinet maker in the 1800s who made the coffins in which Hawaii kings and queens were buried. Great-grandfather Jacob Ordenstein supervised the disinterment of Saint Damien's remains in Kalaupapa, which were taken to his native Belgium in 1936. Grandfather Walter Ordenstein was an embalmer who believed that the science and art of embalming gave the deceased back their dignity.
In the 1960s and 1970s, Francis and Anna Ordenstein (many knew her as Kwai Sim) partnered with Williams Mortuary to open Hawaiian Memorial Park in Kaneohe. Its parklike setting with flat markers they called "touchstones" was a new concept in Hawaii.
"My dad always reminded us kids that what we do is more a ministry than a business – that it was really about serving others. My mother believed ritual embodied in a funeral service gave people a mechanism to heal."
The business of working quietly to help people in their hour of grief was part of his upbringing. As a 10-year-old, he held umbrellas for people in the rain and, by age 13, he was cleaning limousines and hearses and keeping the chrome bumpers shiny.
Yet he never thought the funeral business would be his career. He earned his degree in education at UH and worked for the state Department of Education for years. But, when Dad had a heart attack, his eldest son came back to help.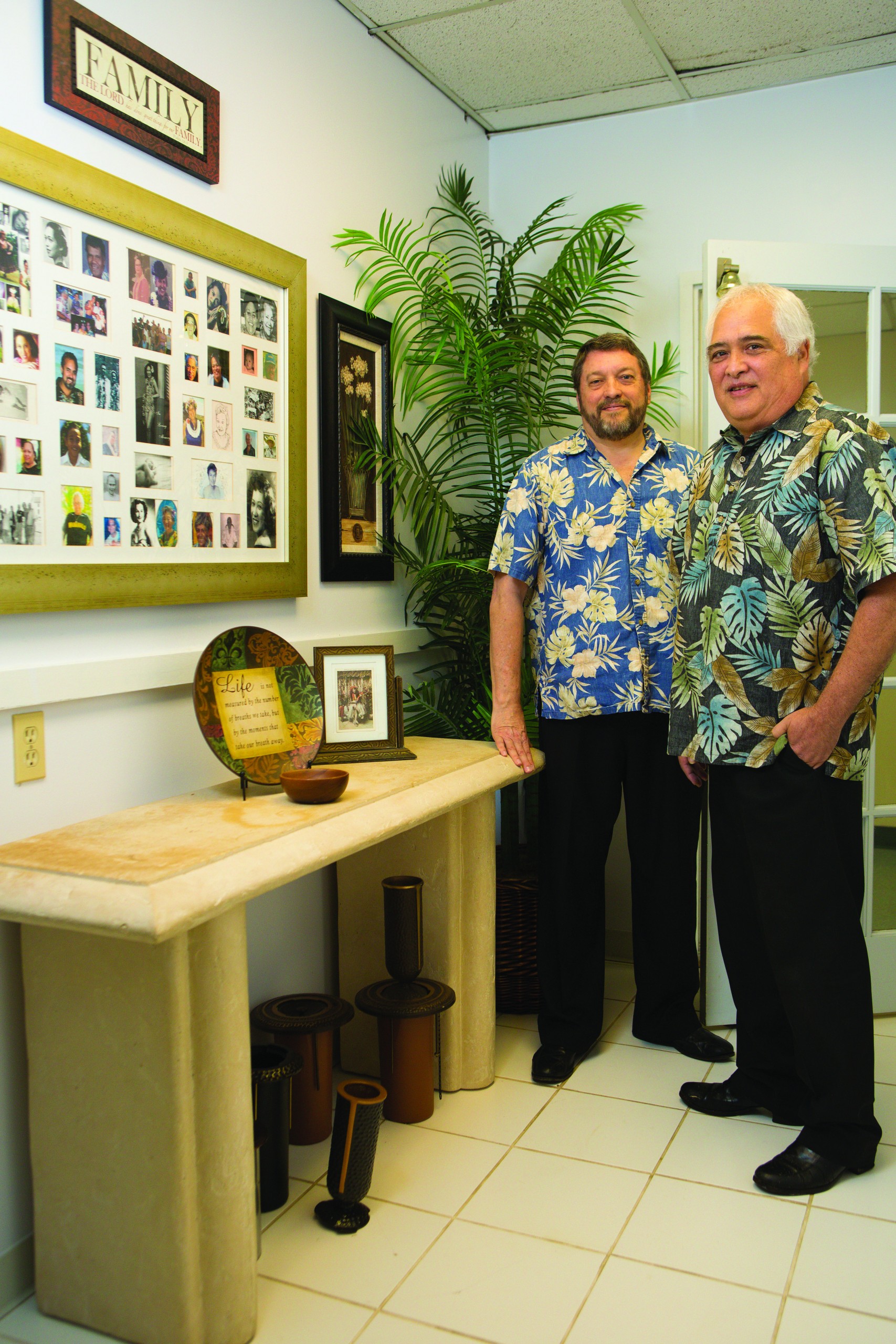 Despite, or maybe because of the Ordensteins' long and successful business run, the family agreed that selling the business in 1997 was the right thing to do. They sold to the Loewen Group International, on condition that the Ordensteins continued to manage the business.
"The mid- to late 1990s was a period of consolidation in the funeral profession," Ken explains. "Tens of thousands of small, family-owned funeral homes across the country were ripe for consolidation." The consolidators looked for successful, well-run family funeral homes in major metropolitan areas and were willing to pay a premium. "We fit the bill."
The timing was right: The entire family had seen how hard the elder Ordensteins worked and the toll it had taken.
Ken left the business when his contract expired in 2004. He took time off, ran a vacation rental for years, worked in YWCA member services and became active in volunteer work that is still important to him. Because his mother and father took in hanai children, that legacy continues today with other members of the Ordenstein family. Today, though, foster parents are called "Resource Parents." One of Ken's daughters is a resource parent. Ken volunteers as executive director for Olomea, an organization that supports young people and foster/resource parents.
After years of people asking him to return to the funeral business, Ken partnered with Woolsey Mortuary Services on William Henry Road in Kaneohe, and the company Ken Ordenstein Funerals was born. His experience with the family business allows him to focus on relationships and other family services while Woolsey's partners handle the administrative side of things.
"Hawaiians say it is koko, in your blood. So many of the specialties like healers, weavers – it's what you know how to do and what you are good at. You bring a wealth of experience."
So much has changed since 2004. Keeping an online presence is now important. Ken Ordenstein is fascinated at how online tributes unite people separated by time and distance. To him, online memories not only heal, but are another way of telling stories.