What's Next for Finance Factors: New Generation of Leaders
CEO Russell Lau says it's main focus is offering both conventional and unique solutions so local people can buy their first homes or create real estate portfolios for long-term generational wealth.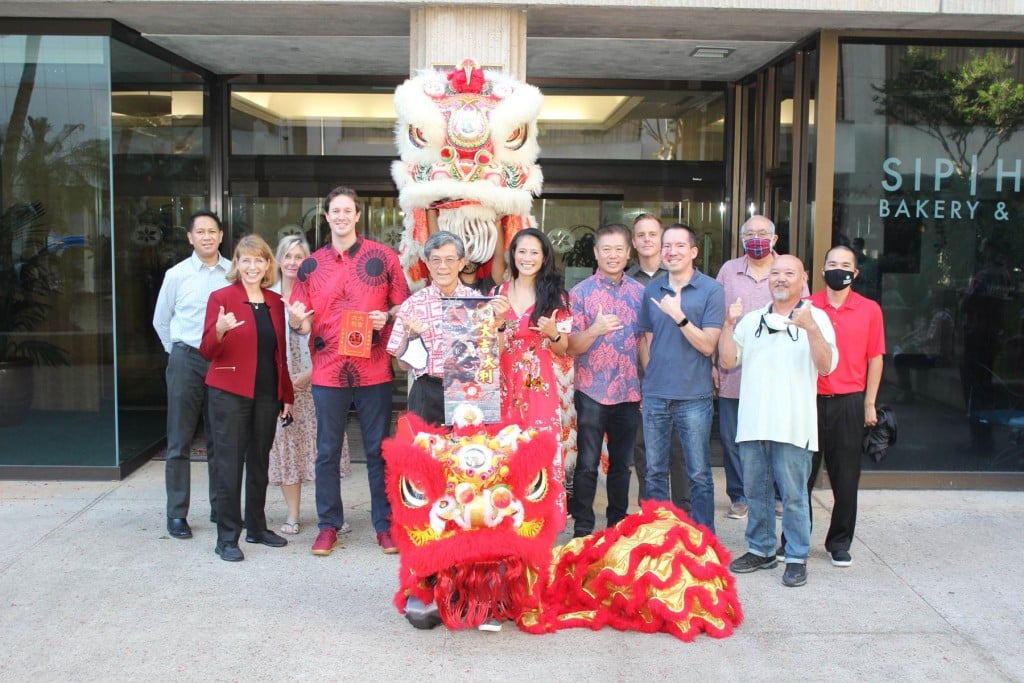 Part of a series of interviews with CEOs of key Hawai'i's companies. This interview has been edited for length and conciseness.
Finance Factors, the locally owned financial services company, is celebrating its 70th anniversary this year. CEO Russell Lau, son of co-founder Daniel Lau, outlines the locally owned company's strategy for today and its new generation of leaders.
What is Finance Factors' No. 1 goal for 2022?
To help more of Hawai'i's families achieve the dream of homeownership and help "mom and pop" real estate investors build generational wealth. We're focused on getting the word out that Finance Factors has the expertise and the personalized lending solutions to help people achieve their homeownership and real estate goals.
While we have some of the lowest rates on conventional fixed-rate loans in Hawai'i, we are well-known for creative lending solutions for unique properties, unusual borrower situations and low down-payment scenarios.
In fact, we offer solutions for all kinds of unusual situations, like securing multiple properties on a single loan, which is perfect when parents want to help their child buy a home using the equity in their own property as the down payment.
Where else is the company focused in 2022?
This year marks our 70th anniversary and it's an opportunity to honor the past and celebrate the future. We got our start in 1952 helping Hawai'i's working families gain access to personal loans at a time when traditional financial institutions weren't serving them. We carry forward that same spirit today in our approach to real estate lending by using creative, personalized lending solutions.
People often think that unconventional paths to lending are riskier, but despite all the pandemic volatility, our credit quality held up in our portfolio. This proves we aren't taking on more credit risk by helping our borrowers. Instead, we are taking the time to structure a solution that works for their unique situation.
The company is also focused on investing in technology to improve the customer experience.
What are the biggest challenges facing your organization and your industry?
Housing affordability is a huge issue in Hawai'i. Our state has low housing inventory, escalating construction costs, permitting and entitlement challenges, and most recently, rising interest rates. We try to combat this challenging marketplace by being nimble with quick decision-making and operational effectiveness.
In Hawai'i, the war for talent hits especially hard. It's always been a tight labor market, and the pandemic accelerated retirement for some. In all industries, especially the financial services industry, the competition for talent is fierce and we sometimes lose bright talent to the mainland.
We understand this and are continually evaluating our employee benefits, creating more job flexibility, building a strong culture, and focusing on promoting development and rotational opportunities that only a smaller employer, that also has sister companies, can offer.
There is widespread pessimism about the future. What gives you optimism?
Our next generation of leaders. I am fortunate that my daughter, Jen Lau, and son-in-law, Rob Nelson, returned home. They are both talented leaders with different strengths that complement one another.
Jen has over 15 years of digital experience from transformations to the launch of a new stock trading platform. Rob brings over 15 years of finance leadership as controller of U.S. Trust and as part of the Bank of America, Merrill Lynch acquisition team. Now, Jen is executive VP at Finance Enterprises, our holding company; Rob is president of Finance Factors.
We also recently brought on Joy Barua as president of Finance Insurance. He brings positivity and a fresh perspective backed by 25 years of multidisciplinary leadership. Greg Kawakami leads our real estate operation as president of Waipono Investment and has repositioned our real estate portfolio to further set it up for growth.