Masters of Oooh & Aaah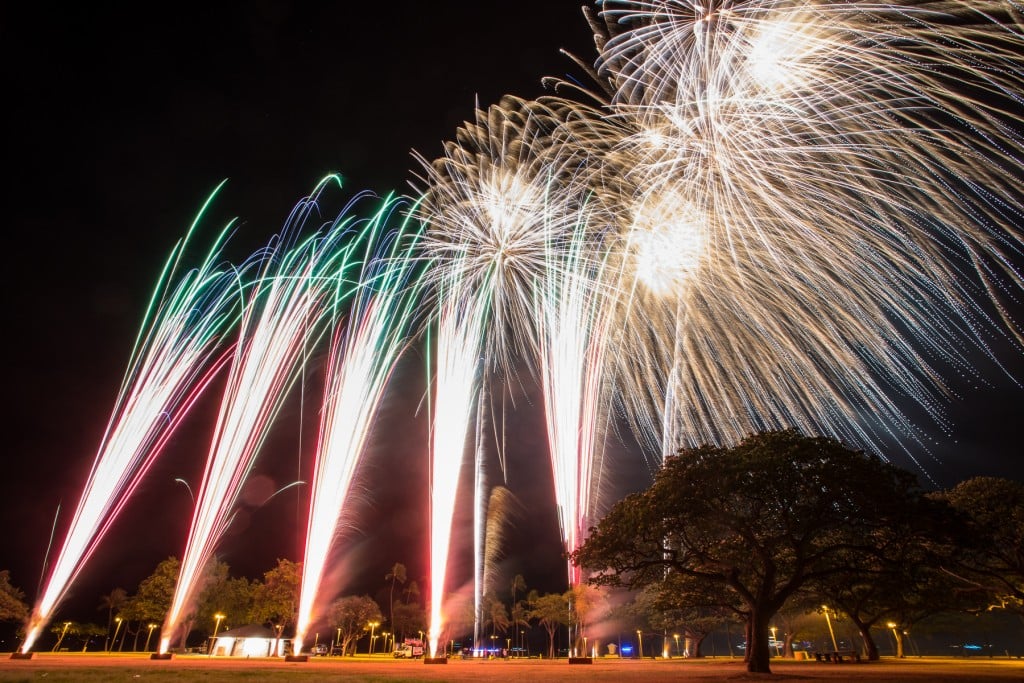 Time:
Tuesday, July 3, 2018, 10:23 a.m.

Location:
Magic Island, Honolulu

Photographer:
Jeff Hawe
Travis Raymond (left) and Lance Nishioka of J&M Displays West arrange shells atop guns per specified firing order in preparation for the Ala Moana Center's Fourth of July fireworks show last year, launched from Magic Island. National company J&M Displays will run the show again this year and Sherry Souza, GM of J&M West, says it is one of the largest in the company's western region every year.
The barrage of over 1,200 fireworks is choreographed to a soundtrack. J&M does a lot of testing to precisely time and visualize a show, Souza says. "It's not just dragging a cooler of beer down there and setting things off with a road flare," she jokes. This year's soundtrack will be simulcast on KSSK-FM and feature hits from the past 60 years to celebrate Ala Moana Center's 60th anniversary.
Check out this time lapse of the 2018 Ala Moana Center fireworks display:
Video by Jeff Hawe