For Starters: What Goes Around Comes Around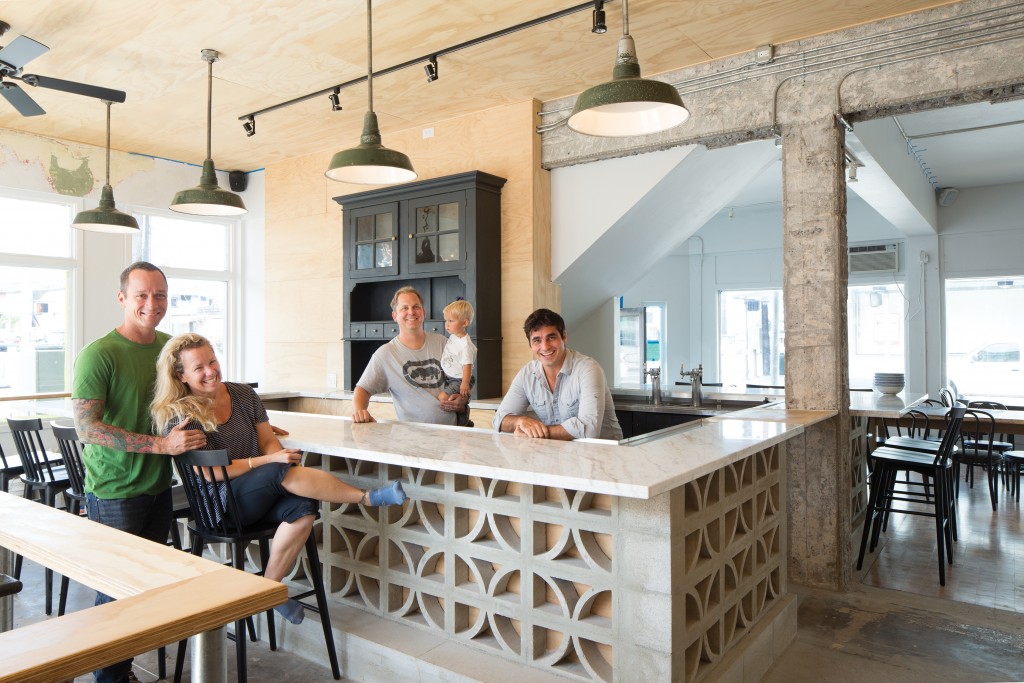 WHEN CHEF ED KENNY envisioned his new Kaimuki restaurant, Mud Hen Water, he aspired to totally integrate sustainability. "It took some creativity, but he is well on his way to achieving this lofty goal," says Jason Selley, principal designer at Workshop-HI, a local design firm.
Selley, who is also president of the U.S. Green Building Council Hawaii Chapter, scoured high and low for material that could be repurposed for the restaurant.
---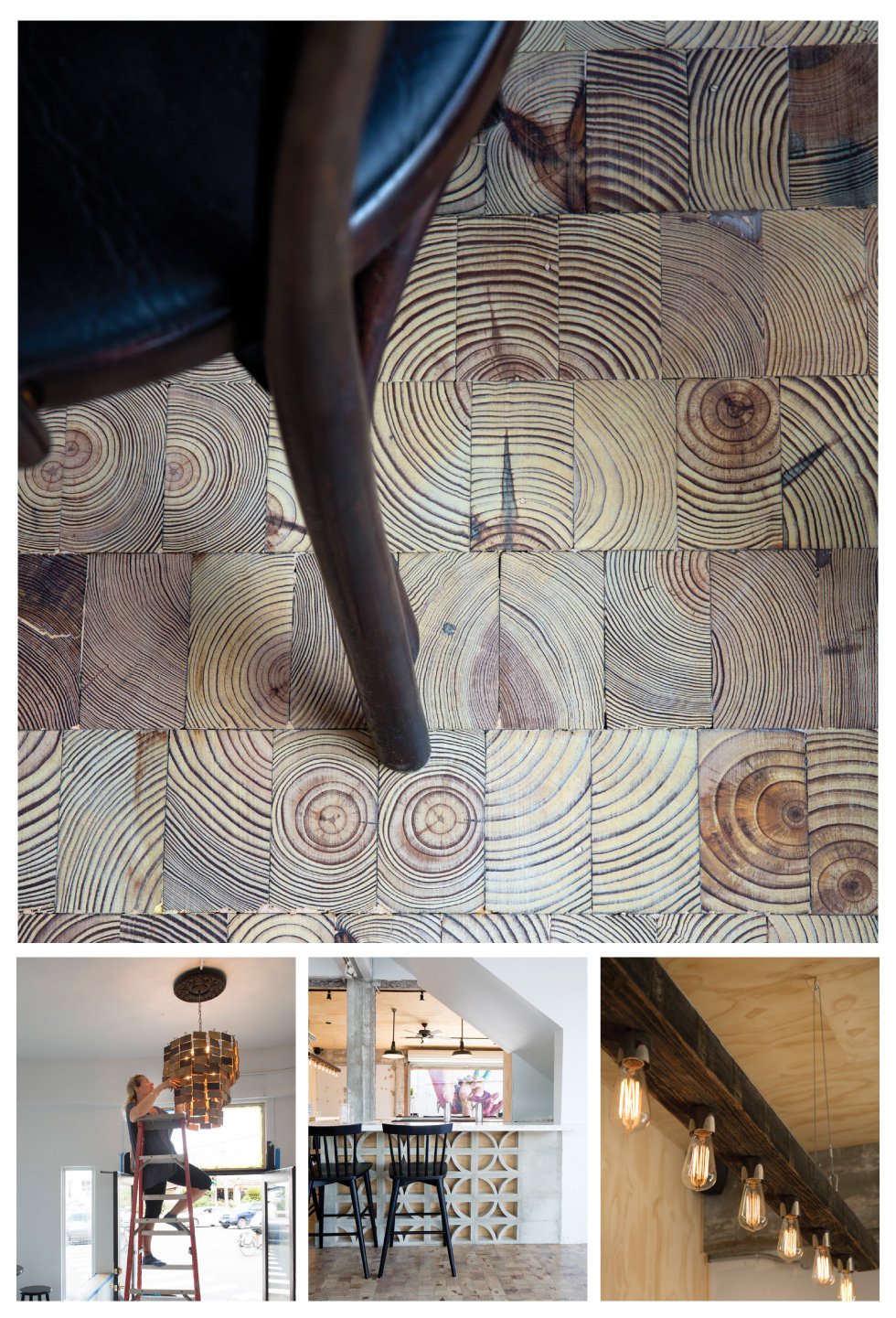 THE FLOOR Much effort was poured into the ringed wooden floors (photo above left). "This is our baby," Selley says. It was the original flooring of the old Honolulu Advertiser building and is more than a century old. Selley found it at Re-use Hawaii, a nonprofit that sells used building material. Initially, the wood was riddled with scratches, marks and ink smudges from the press, so a quarter-inch was shaved off the top, then a belt sander exposed fresh wood.
WOODEN BEAMS The ceiling beams (top right) were from Don Ho's home and their raw, weathered patina give the restaurant a rugged aesthetic, says Selley. He found them at Re-use Hawaii.
BREEZEBLOCKS The white masonry feature (shown in the middle right photo and on the previous pages) was a popular mid-century look in Palolo and Kaimuki.
CEMENT BEAMS The site for Mud Hen Water was created by combining two adjacent spaces in Kaimuki. The walls were blown out, but the owner and designers decided to keep the original cement beams (shown in the middle right). "We didn't want to cover up the scars of the old venues that were there before the renovation," Selley says.
CHANDELIERS The chandelier frames (at right) were from the old Champa Thai Restaurant. The chandelier skirts were made from scrap material that was shaved during floor renovations. The variation of light and dark colors is created by juxtaposing freshly exposed wood with old wooden chips that had ink stains.