From the Sea [Sponsored]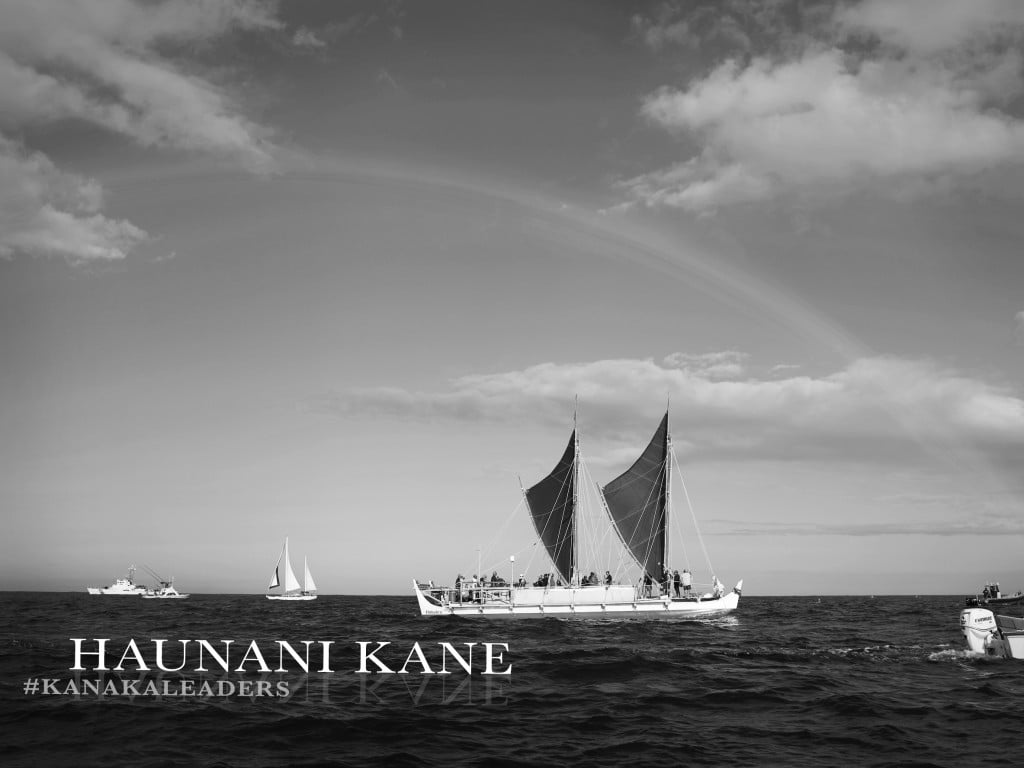 Haunani Kane was built for the ocean. Whether as an apprentice navigator on Hokulea using indigenous forms of wayfaring or as an elegant surfer sliding across the face of a wave in Waikiki, she looks comfortable in the sea. Appropriately, the 30-year old from Kailua, Oahu is studying coral reefs and the effects of climate change as she wraps up her PhD in Geology and Geophysics at the University of Hawaii at Manoa. Kane is at a crossroads in her career as she prepares to graduate, but her experiences with Malama Honua in the last three years will definitely help her chart the right course professionally. Although she received a first class education from UH Manoa as well as Kamehameha Schools Kapalama, sometimes traveling the world is one of the best teachers when it comes to figuring out your career.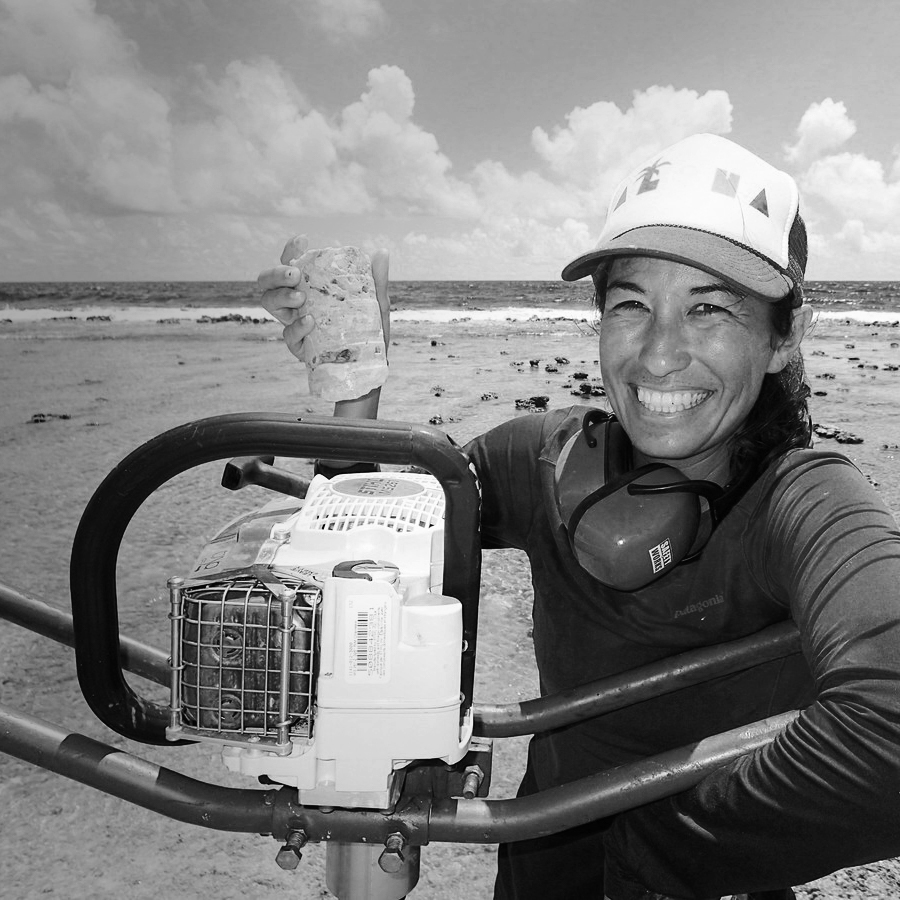 Hawaii Business magazine: Where is your area of study?
Haunani Kane: I use fossil corals and sediment to interpret how Pacific Islands have formed and have evolved over time in response to changes in sea-level. It is my hope that by better understanding the stories that are recorded in kupuna coral and sediment, that I may contribute to a better understanding of how islands and islanders may be impacted in the future by changes in sea-level.
As a part of my PhD I had the opportunity work in Samoa alongside archaeologists from the University of Auckland who are interested in correlating the first arrivals of Samoan voyagers with the fall of sea-level thousands of years ago. This past summer we collected a series of cores from a fossil reef at Majuro that will be used to determine how coastal corals responded to changes in water level. Currently I am on a research ship off of Penguin banks (Northwest of Molokai) using ROVs to sample fossil corals that drowned thousands of years ago as sea-level rapidly rose following the last ice age.
Who was the biggest inspiration in your career from a Hawaiian cultural perspective and how did they influence you?
Growing up my role models came from the ocean community. Nainoa (Thompson) taught me to dream big. To fight against my initial instinct of saying no to things that may seem bigger than myself, and to first take a moment to think about solutions to make the impossible, possible. Uncle Bruce (Blankenfield) taught me to trust my naau and reminded me that sometimes I need to step away from what may or may not make sense intellectually, and to instead trust my instincts. Kaiulani (Murphy) taught me that the greatest leaders are not always those that are verbally the loudest. Kaiulani has this unique way of quietly demanding respect while still being humble. Duane (Desoto) and Malia (Kaaihue) have shown me that it's possible to care for your family, serve your community, and accomplish your goals.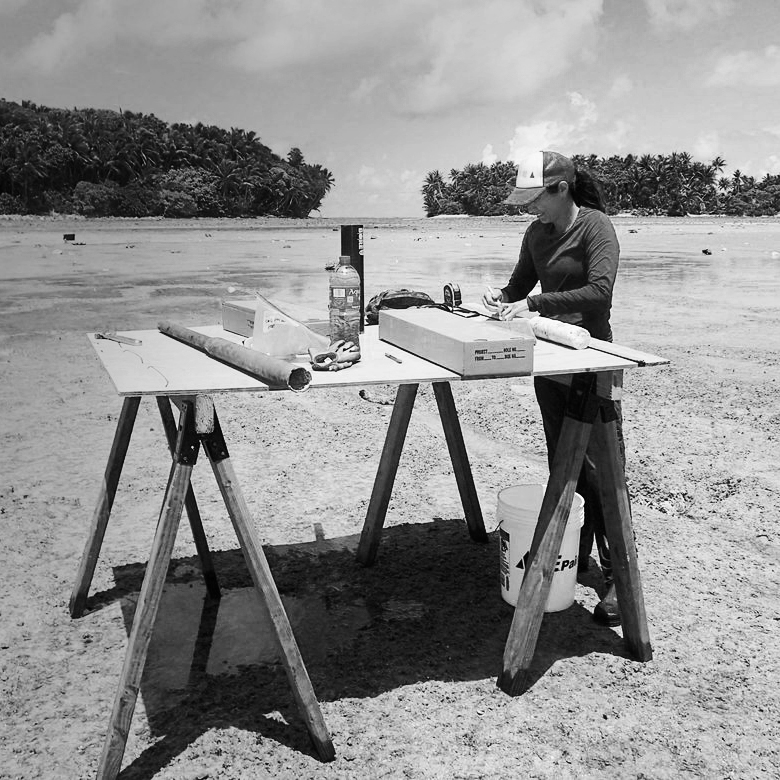 Why did you choose to pursue your profession?
The ocean and the physical forces that shape the rugged landscape of our islands have always fascinated me. Once I learned that I could make a career out of studying Pacific islands I was hooked.
What is your kuleana and how are you embracing it?
I'm not really sure if we get to choose what our kuleana is in life. I believe kuleana is both a responsibility but also a privilege. The teachers I look up to the most taught with the expectation that the knowledge that they shared with me would not be lost and instead I would nurture their teachings and when the time is right share it with future generations.
Where is the wahi pana that has shaped who you are professionally?
I believe it was Uncle Billy (Richards) who said that you are the truest version of yourself when you are out at sea. Whether the conditions are calm or rough, the ocean has a way of humbling you, and forcing you to face the things that are really important in life.
What do you think is the kanaka maoli advantage in your respective industry?
Perspective. Responsibility to place, family, community, and future generations is used to inspire work, rather than being seen as a burden.
When did you know you wanted to pursue this career and where would you like to see yourself professionally in 10 years?
I am hoping to graduate in the next year or so, so I'm kind of at a cross roads in terms of my career and my future. I enjoy teaching and I love the research that I am doing at the moment. If I can some how find a way to continue to do the work that I am doing now in the future, I would be stoked. If I could somehow impact young Hawaiians the way in which my life long teachers have inspired me over the years, then I think my role in life would be fulfilled.
What do you want the future of Hawaiian leadership to look like tomorrow?
Proud of the successes of our kupuna, knowledgeable of our peoples struggles, and excited for our future.