Half of Local Businesses: "Bruised but on Track"
Meanwhile, many other companies are "flourishing," according to two local surveys that provide insight into the local economy and people's outlook on the future. First of 5 parts coming this week.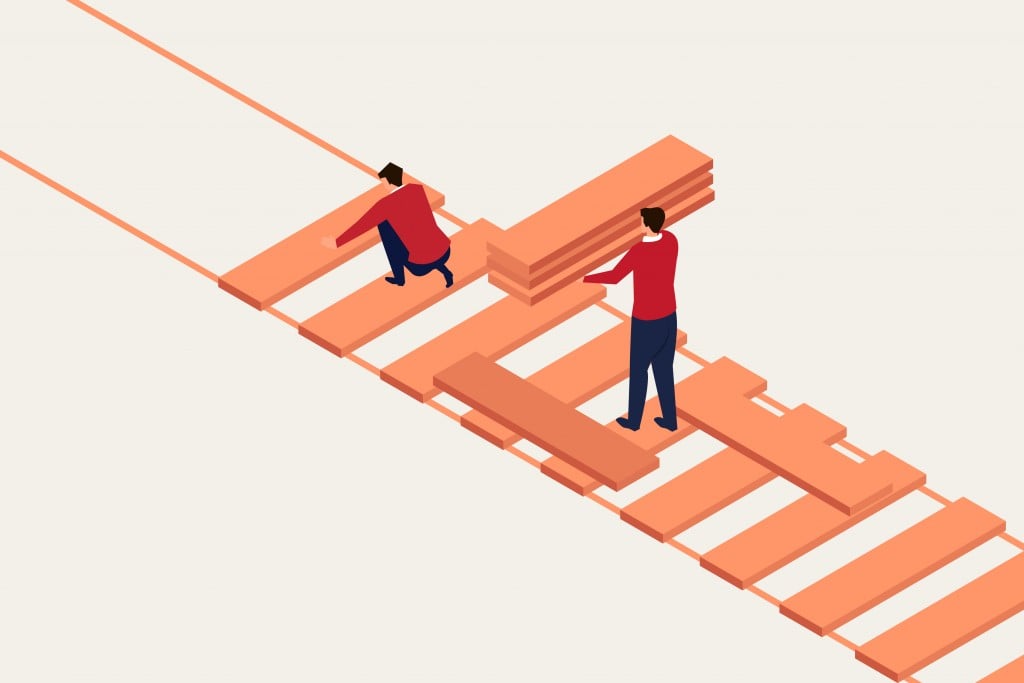 The research division of the Anthology Marketing Group conducted two statewide polls for Hawaii Business Magazine in March and April 2021:
The BOSS Survey of 447 local business owners and executives statewide.
The 808 Poll of 503 members of the general public across the Hawaiian Islands.
Here are some highlights of what we learned.
How Is Your Company Doing?
In the BOSS Survey, each executive was asked which word or phrase best describes the current condition of the company they own or work for. In the 808 Poll of the general public, each respondent working for a company was asked to describe that company's condition.
The owners and executives of very small businesses (one to four employees) were the most likely to describe their situations as "barely surviving," at 20%. Only 5% of those at the biggest companies characterized their businesses as "barely surviving."
Next, each executive and member of the working public was asked for their opinion of their company's prospects over the next two years.
Executives and owners in the construction industry were more likely to predict their business will "continue to flourish" over the next two years – 25% vs. 13% for all other industries.
Do You Need More or Less Space?
Each business executive in the BOSS Survey was asked how they expect the commercial real estate space they currently occupy to change, if at all, in the coming year. The overall results are reported, as are results by company size.
Large companies were most likely to say they expect to occupy less space over the coming year.
Those who predicted either less space or more space, were asked to identify the type of commercial space to be affected. Note the small number of businesses in each category, which means the results may not be representative of the overall business community.
Government Help in the Pandemic
Each business respondent was asked if their business applied for a PPP loan or other type of government assistance since the beginning of the pandemic.
Next, those 308 respondents who applied for some type of government assistance during the pandemic were asked about the application outcome.
Those 289 respondents who work at companies that received aid were then asked about its impact on their business.
Only 47% of the businesses in the construction industry said the assistance was crucial to their business, compared with 67% of all other businesses.
---
Reports from the BOSS Spring 2021 Survey:
Methodology: How the BOSS Survey and 808 Poll were conducted