Editor's Note: Hanging Out with David Ige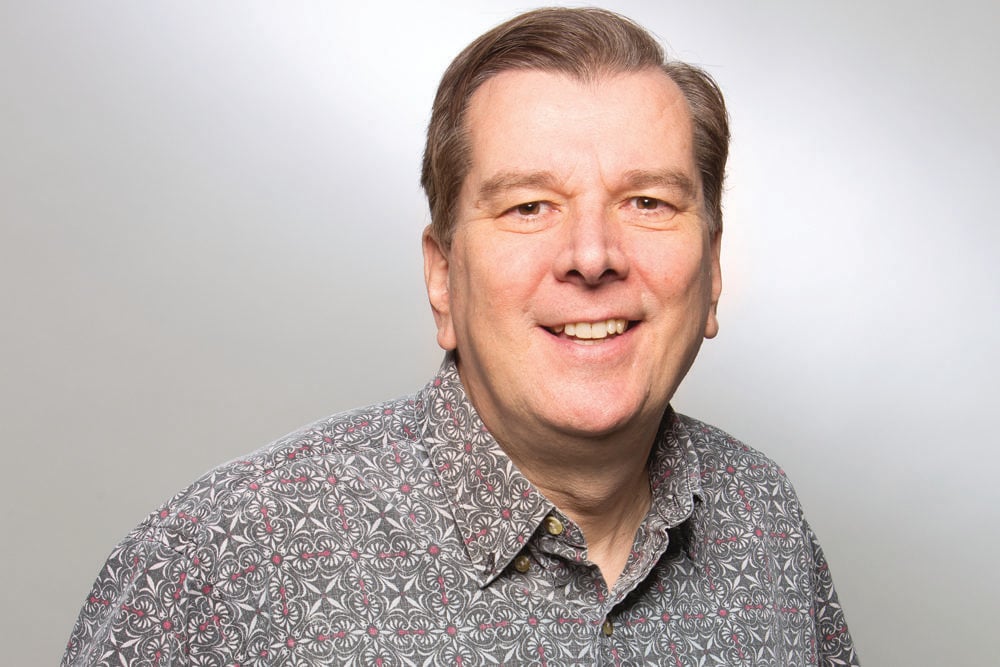 As a journalist, I get more chances to meet our leading politicians than the average citizen. But Hawaii is such an intimate and casual place you don't always need special access to talk story with the powerful – or someone who might soon become the most powerful person in the state.
I first met David Ige in a typical gathering place of Hawaii politics: a school cafeteria. The evening air was still and humid as about 130 voters came to hear the candidates at Kealakehe High School, on the gentle slope above Kailua-Kona, with views out the open cafeteria doors and windows that stretched to the ocean.
The Kona-Kohala Chamber of Commerce sponsored this last debate of the campaign on July 29, one final chance for voters to assess the policies and personalities of two men as different as mauka and makai. Abercrombie was no surprise to anyone who has been awake during his four decades as an elected official: passionate, articulate, unafraid to criticize his opponent, and quick to cite facts and opinions over a vast range of issues. (He even corrected me when I clumsily named the wrong park in one of my questions.) He took every second of his allotted time and then some on just about every question. But he also looked tired. Not surprising, because it was near the end of a long day that began with a morning debate with Ige, and near the end of a long election campaign he likely knew he was losing.
The policy differences between Abercrombie and Ige were substantial, but miniscule compared to their personality and stylistic differences. I doubt anyone who knows him is surprised that Ige is an engineer. He thinks and speaks carefully, and talks about finding solutions through analysis, consultation and consensus. Only once did he slightly exceed his allotted time to answer my questions. People in the audience might have been inspired by Ige's message, but not by the delivery. That's OK: Politics could use more thoughtfulness and less passion.
After the debate, it was retail politics on the cafeteria floor, with both men talking with individual voters before rushing off to Kona Airport to catch the second-last plane to Oahu. I was on the same flight, and found Ige in that wonderfully open-air waiting area at Kona Airport. As befitted his low-cost campaign, it was just Ige, his eldest daughter, Lauren, and one advisor, state Rep. Gregg Takayama, hanging out near the gate where everyone who recognized Ige could have asked how he was going to solve their problems. Except, nobody seemed to notice this quiet, unassuming man.
I doubt anyone who knows him is surprised that Ige is an engineer.
I didn't take advantage of the situation journalistically – I feel politicians deserve their time off, just as I do. Instead, we joked and talked about personal things like our children and the high cost of college (all three of his children are in college now). I know it's unfair, but I often judge parents by their children. On those grounds, Ige and his wife get an A because Lauren is smart, articulate and polite.
On the plane, in another of those small-town encounters that happen in Hawaii, I sat in economy class across the aisle from Ige and his daughter. But, following a few niceties, I left them alone. After all, it had a been a long day on the campaign trail and, if elected, Ige will be so busy for the next four years. There won't be many moments for alone time with his daughter.