Hawaii Flavors for a Classic Treat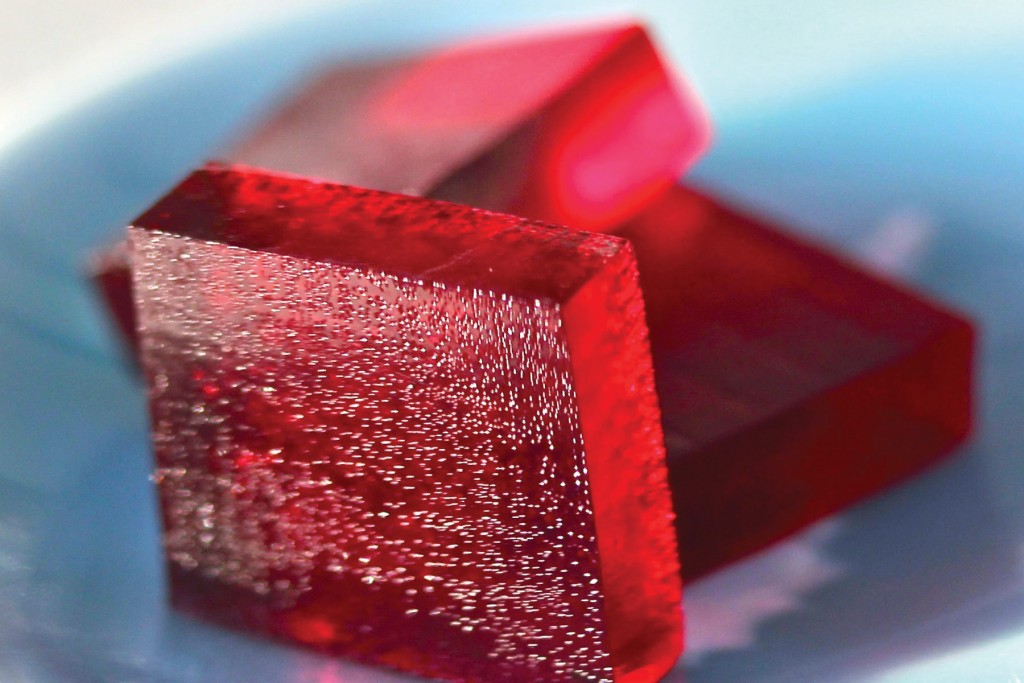 An international couple with an eclectic background is giving a French confection a local twist.
Besides a patisserie diploma from Le Cordon Bleu London, confectioner Lin ter Horst has an MBA from Columbia University and a background in banking. Her husband, Chris, is an industrial engineer from the Netherlands and a triathlete who trains on Maui. Doing business as Maui Epicure LLC, they transform tropical local fruits into high-end gourmet candies called Maui Fruit Jewels.
Lin cooks down fresh juice or puree to produce sweet glace squares with jewel colors. Their intensely pure flavor and soft texture excites the adult palate and can be savored alone or with wine, cheese or coffee. An assortment of 18 retails for $20.
Classic "pates de fruits" are popular French fruit-paste confections, often made from apricots, citrus or berries.
"Our proprietary recipes use exotic tropical fruits and, in Hawaii, flavor possibilities are limitless," says Lin. "We can make jewels from fruits, vegetables, herbs, wines – even Hawaiian medicinal plant juices."
Spicy ginger-pineapple, tangy lilikoi and smooth coconut are top sellers, while noni and coffee cherry are under development.
In April, the Specialty Food Associa- tion named the company's Hana Collection a 2014 sofi Award finalist in the outstanding confection category. The winners in each category will be selected at the end of June at the Summer Fancy Food Show in New York City, where Maui Epicure will be an exhibitor.
Maui Fruit Jewels can be purchased at specialty shops throughout Hawaii or at www.mauifruitjewels.com.