How We Covered Public School Education and Why
The story shares the personal experiences of teachers, students, administrators and advocates as they work to recover from two years of disruptions.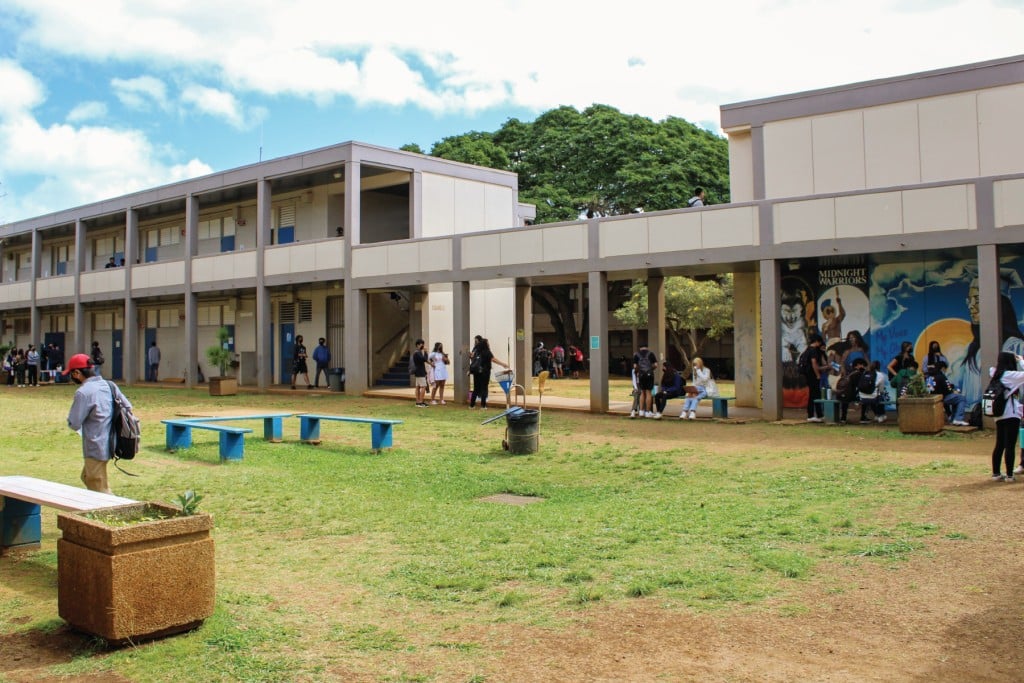 The May 2022 issue of Hawaii Business Magazine features a long story about the challenges public schools have faced over the past two years, and what they're doing to get students back on track. After more than a year online, and another year marked by Covid outbreaks, students across the country are struggling with their academics and mental health.
"Hawai'i's Public Schools Are Battered But Working to Recover" covers a lot of ground. And unlike most media organizations, we don't have "beats" at Hawaii Business Magazine. That means writers are always tackling new topics, thus scrambling to locate contacts and gain some measure of expertise.
To get up to speed, I read reams of excellent education reporting, particularly from Honolulu Civil Beat's Suevon Lee. I reached out to well-known leaders in the sector – DOE Interim Superintendent Keith Hayashi, Hawai'i P-20 Executive Director Stephen Schatz, HE'E Director Cheri Nakamura, and many others – then followed up with their recommendations of people to talk to and reports to review.
When I located data that hadn't been widely reported – such as how much of the $690 million in federal pandemic funding had been spent and where, how much allocated but unspent, and what's still up for grabs – I worked to turn lengthy spreadsheets into more easily digestible infographics.
As a magazine, though, we have space to move beyond the hard facts and figures and to gather personal experiences and reflections. So I wanted to hear from teachers and students about what their lives were like, both highs and lows, and to visit a school in person.
Two of my work colleagues graduated from Waipahu High, and both had warm feelings for the school. Chavonnie Ramos, a staff writer, said she especially enjoyed her Early College classes and journalism electives, and Loren Doctolero, the events director, was grateful that teachers pushed him on the college track when many of his peers were choosing the trades. Those recommendations, among others, helped open doors at Waipahu High and led to a short profile that starts the article.
For other perspectives, I turned to my personal network to locate people who would be willing to speak freely, including two teachers who requested anonymity so they could share frustrations without fear of retaliation. I'm especially grateful to Teach For America educator Liam Arnade-Colwill for his eloquence and forthrightness. All told, I spoke with about two dozen people over more than two months.
On a big-picture level, I was also guided by my own experience as the parent of a child who attended Noelani Elementary and Punahou School, both terrific schools by any number of measures. But at their core, they're also just groups of people – harried administrators, teachers with different strengths, anxious parents and kids lurching along their own developmental timelines.
All schools then, both public and private, are inevitably messy and flawed. But one thing sets public schools apart, and that is their mission to educate everyone – wealthy, poor and in between; high achievers and kids who struggle to read; native speakers and those who just arrived.
Public schools are a bedrock of society and a barometer of its health. As Stephen Schatz puts it, public education is "our future workforce. It's our future leaders. It is what Hawai'i will be."
That's why Hawaii Business Magazine ventures into non-business topics such as public education, affordable housing, climate change, and the challenge of making ends meet in a state where wages stay low and the cost of living is always rising. These issues impact Hawai'i's economy and the ability of people to thrive here. They matter to all of us.
Send feedback to cynthiaw@hawaiibusiness.com