Hawai'i Realtors Say "Yes in My Back Yard" to Affordable Housing
The statewide association is backing a series of bills that seek to reduce impediments to affordable housing projects.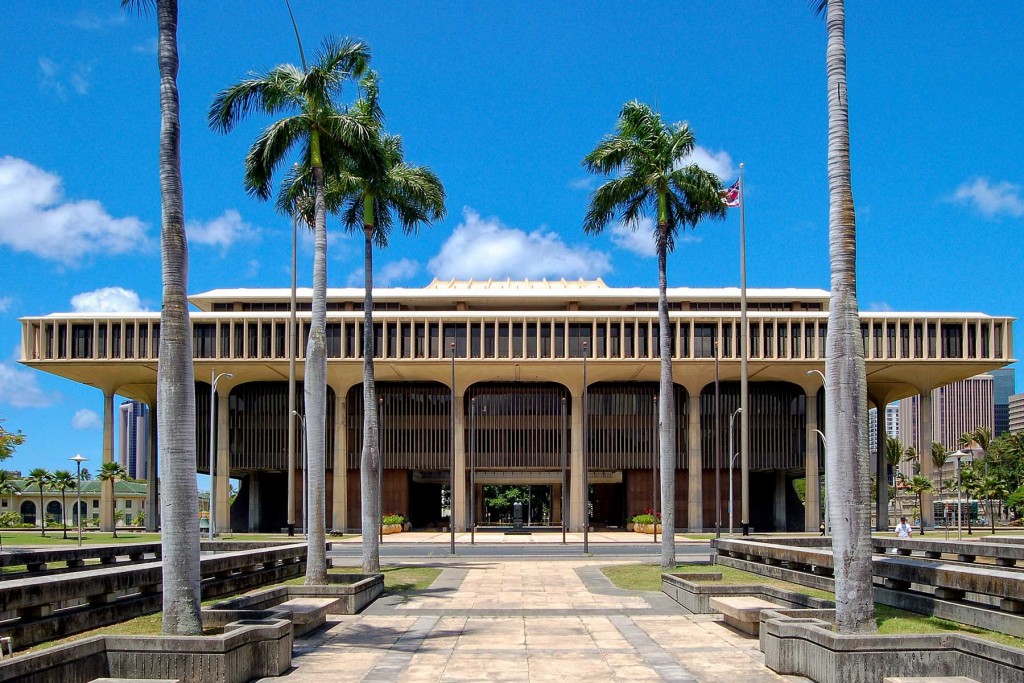 This story was updated on May 23 to include the fate of four pieces of legislation.
The statewide Hawaiʻi Realtors association is backing a measure in this year's legislative session that seeks to combat the kind of NIMBY-ism that blocks the development of more affordable housing.
The organization is advocating for Yes In My Back Yard, a movement sparked by a so-named San Francisco-based nonprofit that reviews housing laws, trains housing advocates and proposes improvements to housing laws.
Its name is meant as a foil to NIMBY, the not-in-my-backyard neighborhood movements that block or delay some affordable housing projects in Hawaiʻi and elsewhere.
Kelly Liberatore, Hawaiʻi Realtors' 2022 president, says two bills in the state Legislature – House Bill 1837 and Senate Bill 3301 – would require the counties to prepare annual reports on their efforts to reduce zoning and regulatory barriers to building more housing. U.S. Sen. Brian Schatz of Hawai'i last year co-sponsored similar legislation on the federal level.
Hawaiʻi Realtors advocates for its member organizations, the Honolulu Board of Realtors, the Realtors Association of Maui, Kauaʻi Board of Realtors, Hawaiʻi Island Realtors and the West Hawaiʻi Association of Realtors.
(Update on May 23: The Senate bill was held but HB1837 was passed by the Legislature and sent to Gov. David Ige for approval. It awaits the governor's decision. The legislation "establishes a statewide working group on affordable housing to foster increased inter-agency coordination on housing and zoning issues, raise public awareness of ongoing state and county efforts to reduce barriers to affordable housing development, and propose legislation. Requires an annual report to the legislature. Appropriates funds to support the statewide working group, including one full-time equivalent position.")
Liberatore, a Realtor with Coldwell Banker Island Properties on Kauaʻi and two-time president of the Kauaʻi Board of Realtors, says YIMBY would also encourage the adaptive reuse of commercial space for housing. Two such projects in downtown Honolulu are Douglas Emmett's conversion of the 1132 Bishop office building into 500 apartments called The Residences at Bishop Place, and Ahe Group's conversion of the vacant Queen Emma building into the Queen Emma Apartments with 71 affordable rental units.
Liberatore says the increased popularity of working from home may create more vacancies in commercial properties, especially office space.
"One of the great things about YIMBY is that, if the counties would allow, we can convert commercial into mixed use," she says. "That's an old standard; that's how towns used to be built."
Counties would still have to go through the normal process to approve projects.
"If there was opposition in a neighborhood to grow, having this bill would mitigate some of that," Liberatore says. "Permitting, planning, zoning, possible relaxation of some of those rules, that would encourage counties to adopt these new policies to allow for greater housing opportunities."
The second major priority for Hawaiʻi Realtors is spelled out in two companion bills – HB1835 and SB3300 – that would provide counties with more authority to make land-use decisions for affordable housing on lands of between 15 and 100 acres. (Update on May 23: both those bills died in the Legislature.)
Currently developers seeking to build on 15 acres or more must seek approval from the state Land Use Commission as well as the county, a time-consuming process that adds years and tens of thousands, or even millions, of dollars to the building cost.
That system also creates opportunities for opposition to tie up or kill a project in litigation.
Allowing developers of medium-sized projects with at least 50% affordable units to bypass the state Land Use Commission would streamline the development process and cut costs, Liberatore says.
"The developer now has to carry the costs of all of the interest on the loans that they have and it really can cost the system and not allow the builder to build," she says. "It's not the LUC's fault, it's just the system."
Liberatore says the bills wouldn't remove county requirements regarding land use.
"The Land Use Commission is basically an overlay of what the county has to do already," she says, adding that the best feature of these bills is they encourage projects with at least 50% affordable housing.