Hawai'i's Sustainability Heroes: Blue Planet Foundation
Among its recent legislative wins is a law that extends efficiency standards to toilets, water coolers, ventilating fans and other products.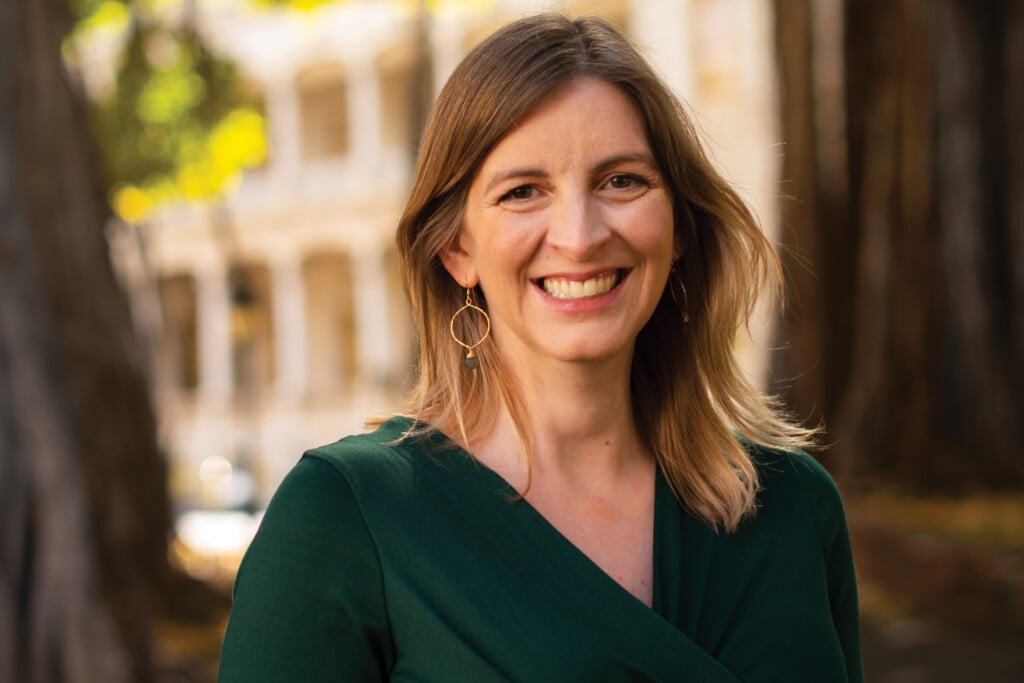 Blue Planet Foundation fights climate change with local action: at the Legislature, in our homes and high schools, on Hawai'i's roads and highways, and in many other places.
Executive Director Melissa Miyashiro says one example is the nonprofit's work at the state Capitol this year, where it helped persuade lawmakers to pass SB 691, a law expanding the list of products sold in Hawai'i that must meet minimum water and energy efficiency standards.
"This will help lower electricity bills for residents by ensuring that we're not bringing energy-wasting products into the state, and that what's sold is the most efficient products that are going to save people money," she says. Larger products like washing machines and refrigerators have nationally regulated standards, but SB 691 extends efficiency standards to products like toilets, water coolers and residential ventilating fans.
Energy efficiency is sometimes overlooked, Miyashiro says, but it's a simple way for people and companies to save money.
"To get to the 100% renewable energy future that we envision, it's important we are thinking about the challenges that Hawai'i residents and businesses face in respect to affordability."
Another measure passed this year and signed into law by Gov. Josh Green is HB 192, which phases out the sale of fluorescent bulbs containing mercury, which is toxic. Those bulbs can be replaced with LED bulbs, which are safer, better for the environment and use less energy, Miyashiro says.
Blue Planet is also working with the state Public Utilities Commission on a new "energy equity" docket. "This is one of those opportunities for the community and stakeholders who haven't previously been part of the conversation to engage in collaboration."
The PUC says the goal is twofold: to bring about more equal social and economic participation in the energy system by different groups, and to address the social, economic and health burdens of those who historically have been harmed by the energy system.
Miyashiro says she's proud of the foundation's Climate Crew, a cohort-based program for Hawai'i high school students. "It's aimed at activating and supporting the students who are uniquely motivated to dive deeper on bringing about climate change solutions in their communities," she says.
The first four Climate Crew cohorts were island-specific and ran for three to four months, but this fall's cohort will be statewide and last the whole school year.
"The students will be diving into how climate impacts human health, public health, and also mental health, as we hear from students experiencing things like climate anxiety," Miyashiro says.
Miyashiro says it takes more than just the state's core group of climate practitioners to succeed.
"It's not just a clean energy or environmental challenge, it's a human challenge, and has connections to all industries and all sectors. We hope that we'll see more enthusiasm from folks in different sectors coming to the table and sharing their perspectives."