What's Next for Hawaiian Airlines: Restoring Flights and Adding New Ones
CEO Peter Ingram talks about hiring, investments and innovations like fuel from local feedstocks and all-electric seagliders that can fly between islands.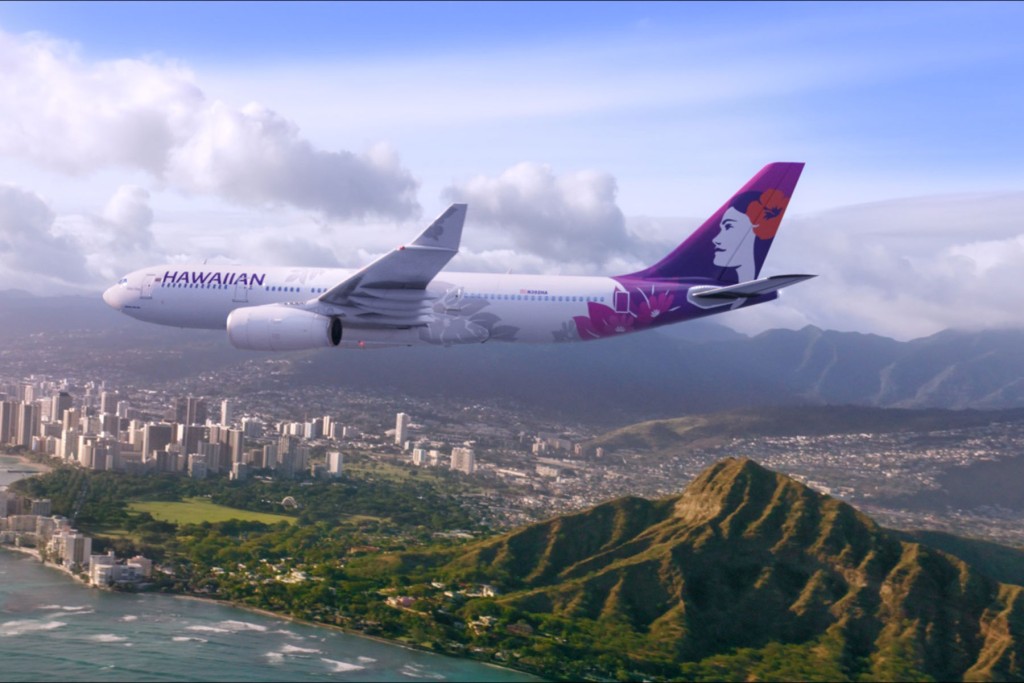 Part of a series of interviews with CEOs of key Hawai'i's companies. This interview has been edited for length and conciseness.
Q: What are Hawaiian Airlines' biggest goals and plans for 2022?
We are well underway on our path to recovering from the depths of the pandemic. The return of travel demand has allowed us to gradually restore our network, bring employees back and even add new service connecting our islands to popular destinations in Orlando, Austin and Ontario, California.
We are eager to resume more international flying – especially between Hawai'i and Japan – as Covid-19 travel restrictions ease.
We are hiring aggressively and making substantial investments in technology to make our employees' jobs easier and to make it more seamless for our guests to interact with us. Importantly, and as we grow the business, we are also focused on being a more sustainable airline.
Q: There has been an erosion of support among Hawai'i's residents for the tourism industry. What needs to be done to win back that support?
Tourism remains the cornerstone of Hawai'i's economy, and without a strong visitor industry, the standard of living in our state would erode.
Tourism should be embraced as a sustainable industry that can be a catalyst for economic diversification. For example, we recently committed to locally sourcing 40% of the food and beverage for our Hawai'i catering operations by 2025, up from 29% today. This supports agriculture and adds local jobs as farmers expand to meet greater demand.
We should manage and leverage tourism to ensure its benefits flow more evenly to other sectors of our community, and support infrastructure and programs that make the islands better for residents and visitors.
Q: Hawaiian Airlines has to compete with airline giants like United and Delta for the Hawai'i market. What strategies do you use to compete successfully?
Our people and their warm aloha, along with our exclusive mission to be Hawai'i's airline, are what continue to differentiate Hawaiian from our competitors. It is what our guests – both kama'āina and visitors – consistently tell us: that there is nothing like stepping onboard a Hawaiian Airlines cabin.
Q: Labor shortages have plagued many local companies. How are you faring on the recruiting and retention fronts?
Labor market conditions are tighter today than before the pandemic. Fortunately, Hawaiian Airlines remains among the state's most desirable employers and we have a variety of career opportunities with attractive compensation and benefits packages. We are, however, not immune to the challenges of the tight labor market and have launched a hiring campaign as we continue to recruit across the state for hundreds of positions.
Q: Hawaiian has invested in the initial development of an all-electric seaglider.  Tell us about that and when we might get to ride that plane between the Islands?
Our key sustainability goal is to bring our carbon emissions to net-zero by 2050. Advances in technology – from sustainable aviation fuel to innovative engine propulsion – will be critical to help us decarbonize our operation.
We've joined forces with Par Hawaii to study the commercial viability of replace all or part of our traditional kerosene-based jet fuel with fuel made with locally produced sustainable feedstocks.
In addition to using cleaner energy, Regent's seagliders could potentially operate out of different infrastructure like harbors. We need to have an open mind to novel technologies that can help us along the path to achieving our sustainability goals.
Q: There is widespread pessimism about the future. What gives you optimism?
Our team's ability to not only persevere through the challenges of the last two years but to position us for growth in the years ahead inspires me every day.
The desire to travel was undiminished by the pandemic – especially the desire for leisure travel experiences. I feel certain that as long as we remain committed to our purpose of connecting people with aloha there will b boundless opportunities ahead.