Hawai'i's Best Places to Work 2020
Companies are constantly innovating in the modern world. Ironically, though, the guiding principles that make a Best Place to Work are timeless.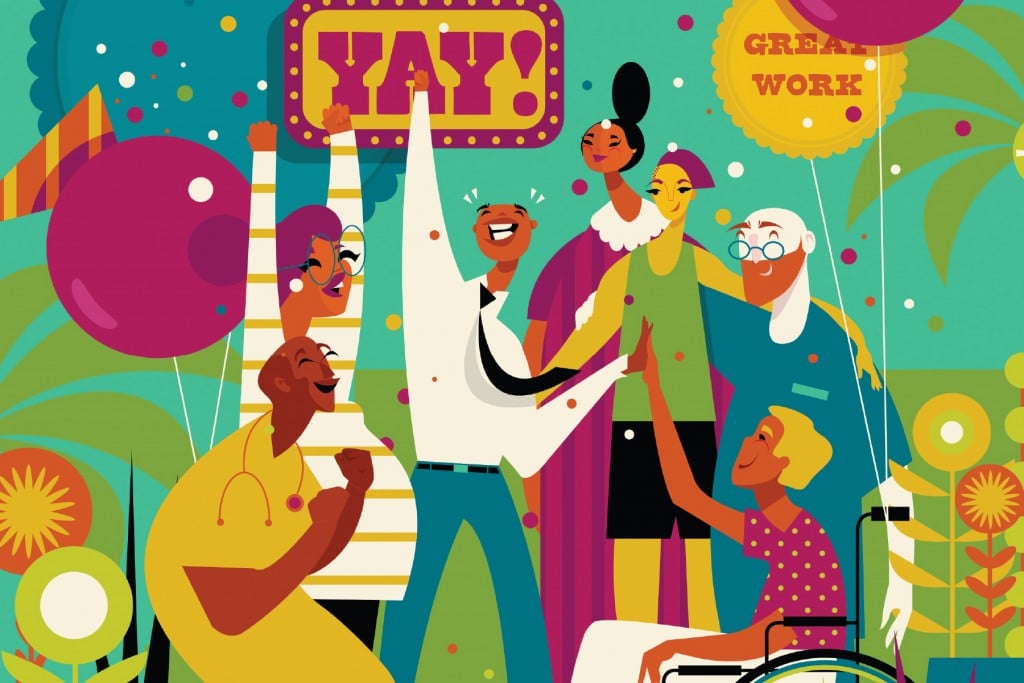 Best Places to Work Week
Monday, March 30, 2020 – Small Companies (Listed in alphabetical order)
Tuesday, March 31, 2020 – Medium Companies (Listed in alphabetical order)
Wednesday, April 1, 2020 – Large Companies (Listed in alphabetical order)
Thursday, April 2, 2020 – Special Category Winners
Friday, April 3, 2020 – Top 3 Companies (Small, Medium, Large), Healthiest Companies, Most Family Friendly Companies
---
What Makes a Best Place to Work?
Companies are constantly innovating in the modern world. Ironically, though, the guiding principles that make a Best Place to Work are timeless.
That's what employees tell us year after year. They express enduring feelings like: "I feel I am valued in this organization," "I have confidence in the leadership of this organization" and "I like the type of work that I do."
When employees feel that way, they give extra effort, they want to stay with the company, and they recommend it to friends and family as a great workplace. That's the kind of engagement every boss wants.
For 16 years, Hawaii Business Magazine has enlisted Best Companies Group to help us identify the Best Places to Work in Hawai'i. Best Companies Group is the expert in this field: Each year it conducts more than 70 similar surveys in the U.S., Canada and Great Britain.
Nominated companies face two tests: a confidential survey of their employees, which accounts for 75% of their scores, and an extensive questionnaire on company benefits and policies.
The confidential survey of employees is clearly the most important element. People speak honestly to the Best Companies Group about what they like about their workplace and what they detest.
The key drivers of employee engagement in this year's survey are, in order of importance:
I feel I am valued in this organization.
I have confidence in the leadership of this organization.
I like the type of work that I do.
Overall, I'm satisfied with this organization's benefits package.
Most days, I feel I have made progress at work.
I believe there is a spirit of cooperation within this organization.

I trust that if I do good work, I will be considered for a promotion.

I like the people I work with at this organization.
The leaders of this organization care about their employees' well-being.
I'm satisfied with the amount of vacation (or paid time off).

These key drivers change little from year to year. In fact, four of this year's top five drivers were also in the top five last year.

So keep innovating at your organization but remember that much of what people want from their working lives remains constant and easy to understand.
FIND OUT WHAT YOUR EMPLOYEES REALLY THINK ABOUT YOUR COMPANY
Your company should enroll in the Best Places to Work program if you think you have a great workplace or you want to build a better one.
The main part of the Best Places to Work analysis is a confidential survey of your employees. They respond honestly when they know their individual answers will remain private. What the employer can see is an aggregate of all the answers from all employees – essential information if you want to improve your workplace.
The Best Places to Work survey will also tell you how your company stands in relation to important benchmarks in your industry and in Hawai'i – valuable intelligence if you are competing for the best workers.
Learn more or register for the 2021 program at BestPlacesToWorkHI.com.
---
---
—
Large Companies – 250 or More Hawaiʻi Employees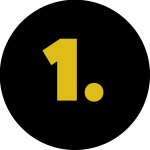 Bayer
Headquarters: Leverkusen, Germany
Employees: 544 HI
bayer.com
Full- and part-time workers start receiving health care benefits immediately, and the company offers a telemedicine service for 24/7 consultations. Employees get 16 paid work hours a year to volunteer at a nonprofit of their choice. The company hosts "Shark Tank" style competitions where groups present their ideas for safety improvements to the workplace.
2.
Hyatt Resorts Hawaii
Headquarters: Chicago
Employees: 2,534 HI
hyatt.com
Each Hyatt property in Hawai'i has a "Green Team," made up of employees from different departments, that creates and implements changes to minimize waste and increase sustainability. Benefits include subsidized bus passes, free parking and complimentary room nights at properties worldwide. The company also offers several food perks including payday breakfasts, restaurant vouchers, shave ice days and special mahalo meals.
3.
Hawaii State Federal Credit Union
Headquarters: Honolulu
Employees: 363 HI
hawaiistatefcu.com
Managers get a stipend each year for staff celebrations and team-building activities. The credit union runs an in-house training program on topics like emotional intelligence and adapting leadership styles. Employees receive profit-sharing bonuses and can use them to increase their retirement plan contributions.
---
Other large companies are listed in alphabetical order.
American Savings Bank
Headquarters: Honolulu
Employees: 1,130 HI
asbhawaii.com
ASB teammates receive a 30% discount on tuition for any degree or certificate program at Hawai'i Pacific University. The company pays employees weekly and offers gym memberships at a reduced price. Teammates with personal medical problems or who are caring for sick family members are given up to four weeks of additional paid time off. ASB's "Seeds of Service" program sponsors companywide volunteer initiatives every year so employees can give back.
Central Pacific Bank
Headquarters: Honolulu
Employees: 853 HI
centralpacificbank.com
CPB's staff-exclusive clubs for hiking, movie watching and other fun activities encourage employees to try new things and build relationships with colleagues from other branches and departments. Employees companywide receive annual merit and bonus awards, and stock grants are provided based on company and individual performance goals. Friends and family members are invited to the bank's quarterly outings to events like the 50th State Fair, movie openings and UH tailgates.
Child and Family Service
Headquarters: 'Ewa Beach
Employees: 354 HI
childandfamilyservice.org
The nonprofit hosts a six-month internal leadership development program for employees interested in advancing their careers. In addition to comprehensive medical, disability and life coverage, CFS offers a pet insurance benefit. Staff are honored annually at a catered lunch ceremony, where awards of their choosing are presented along with certificates and years of service pins.
First Hawaiian Bank
Headquarters: Honolulu
Employees: 1,983 HI
fhb.com
FHB pays employees $100 for wellness screenings and offers up to six months of paid sick leave. Employees can buy stock at a discount to become company owners. Retirees enjoy free meals at the company cafeteria; keep their medical, dental and vision insurance; and can get a monthly subsidy for spouse health care coverage.
Panda Restaurant Group
Headquarters: Rosemead, CA
Employees: 445 HI
pandarg.com
Panda offers tuition subsidies and scholarships to help associates pursue continuous learning. Outstanding employees are rewarded with company stock options, and everyone is eligible for quarterly and periodic bonuses with no dollar cap. Family members are always welcome at Panda events, and the company offers discounts at a variety of stores and entertainment venues.
Parents and Children Together
Headquarters: Honolulu
Employees: 339 HI
pacthawaii.org
The organization frequently hosts workshops on personal development, financial education and time management. Employees are reimbursed for certification courses and formal business and leadership training. Full- and part-time staff receive health insurance and bonuses for referring new hires. During the holiday season, everyone gets extra time off.
Servco Pacific
Headquarters: Honolulu
Employees: 1,172 HI
servco.com
Servco is a Blue Zones Project-approved worksite and offers employees a medical expense credit for participating in activities that improve individual health and well-being. The company provides grants and scholarships to children and spouses of employees, and spouses can also receive free health risk evaluations. Servco team members get up to $7,500 a year in financial aid for continuing education.
---
—
Medium Companies –
50-249 Hawai'i Employees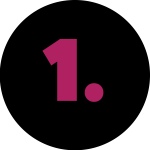 Edward Jones
Headquarters: St. Louis
Employees: 127 HI
edwardjones.com
It takes three years of good-standing and service to be offered part ownership of the firm; nearly half of associates are owners. Top-achieving advisors and branch office administrators are rewarded with tickets to local entertainment. The wellness program provides employees with biometric screenings, nutritional monitoring and mindfulness training, and a tracking device helps employees earn medical premium discounts.
2.
Swinerton
Headquarters: San Francisco
Employees: 120 HI
swinerton.com
Company events include monthly safety appreciation luncheons, quarterly pau hana and team-building events and annual holiday festivities. The Hawai'i division participates in an annual softball tournament paid for by the construction company. Employees receive gifts for the holiday season and when reaching service anniversaries. In addition, employees who refer new hires are awarded $5,000 bonuses.
3.
Bowers + Kubota Consulting Inc.
Headquarters: Waipahu
Employees: 198 HI
bowersandkubota.com
Employees with exceptional client ratings are recognized at quarterly staff meetings with monetary gifts up to $2,000. The firm also provides 100% health insurance coverage, biannual bonuses and paid time off. Employees build camaraderie at monthly socials and charity competitions.
---
Other medium companies are listed in alphabetical order.
AHL
Headquarters: Honolulu
Employees: 96 HI
ahl.design
Employees are offered time off to volunteer and participate in community activities. The architectural firm supports a work-life balance with flexible schedules, weekly firmwide coffee breaks on Fridays and reimbursements on bus passes, gym memberships, student loans and supplemental health insurance. Monetary awards go to employees with more than 10 years of service and to those who get their Hawai'i architectural license.
Aloha Pacific Federal Credit Union
Headquarters: Honolulu
Employees: 178 HI
alohapacific.com
This employer covers health insurance and provides free financial literacy courses for its employees. The company supports the Kapi'olani Children's Miracle Network, Honolulu City Lights celebration and financial fairs, and allows employees to freely exchange their paid time off hours to co-workers in need. Employees also benefit from a 200% match of their 401(k) contributions, up 5% of their salaries.
American Carpet One Floor & Home
Headquarters: Honolulu
Employees: 119 HI
americancarpetone.com
The retail company promotes wellness with department contests and yearlong challenges. Annually, eligible employees can earn company shares and rewards for service. Store discounts are available to staff and their families, and employees hold dress-up days at work and participate in community events like the Make-A-Wish Foundation's Jingle Rock Run.
Aqua Engineers Inc.
Headquarters: Honolulu
Employees: 92 HI
aquaengineers.com
This employer pays the cost to obtain the licenses and certifications used by its employees. Wellness programs help staff with stress management, financial well-being, physical activities and nutrition. Employees can look forward to annual spring and fall activity days organized by the employee stock ownership plan committee.
Associa Hawaii
Headquarters: Honolulu
Employees: 192 HI
associahawaii.com
Employees earn regular salary increases and enjoy an annual family day. The company offers paid parental leave for the birth or adoption of a child and lactation facilities for breastfeeding mothers. It also supports health with wellness programs, gym membership reimbursements and pingpong in the courtyard.
Atlas Insurance Agency
Headquarters: Honolulu
Employees: 111 HI
atlasinsurance.com
The company's Professional Development Academy Certificate allows employees to take 12 classes applicable toward an insurance license. Annual massage days, social events and wellness projects help to create a collaborative and healthy work environment. During the holidays, free Thanksgiving pies and holiday bonuses are given to employees.
G70
Headquarters: Honolulu
Employees: 101 HI
g70.design
Staff committees plan annual events and promote wellness for employees to maintain a healthy work-life balance. Events include holiday parties, pau hana get-togethers, sponsored lunches and stress reduction programs. G70 became Blue Zones certified in 2019. Employees are offered various building amenities and $500 to $1,000 annually to further their education.
Goose's Edge Inc.
Headquarters: Kailua-Kona
Employees: 64 HI
goosesedge.com
This company offers 100% medical, dental, vision and long-term care insurance premiums. Employees also have options to tailor their schedules with telecommuting options, flexible hours and compressed workweeks. After-school and summer programs are offered for school-aged children of employees and free snacks and beverages are provided by the company. Outstanding employees are awarded with cash bonuses.
Hawai'i Community Foundation
Headquarters: Honolulu
Employees: 69 HI
hawaiicommunityfoundation.org
Employees are recognized with years of service and spot awards. The company's quarterly events include potluck lunches, contests and games. HCF also offers fully paid dental premiums for employees' dependents, contributes 10% of employees' annual salaries to retirement accounts and subsidizes bus passes. Employees are encouraged to volunteer for nonprofits during allocated work hours.
Hawaii Dental Service
Headquarters: Honolulu
Employees: 118 HI
hawaiidentalservice.com
Annual employee evaluations contribute to merit-based salary increases. The company encourages its employees to raise awareness or funds on important issues and challenges them to take advantage of wellness activities such as Xbox tournaments, subsidized massage sessions and participate in family movie days in theaters.
Hawaii Diagnostic Radiology Services
Headquarters: Honolulu
Employees: 67 HI
hawaiidrs.com
Company hosted events include employee appreciation day, family movie day and holiday decorating contests. HDRS offers flexible schedules and four-day workweeks, and accommodates the schedules of employees with children. Annually, selected employees receive the HDRS award of excellence with a cash prize. Benefits increase with service time and medical and transportation fees are waived through a cash in-lieu program.
HEMIC
Headquarters: Honolulu
Employees: 109 HI
hemic.com
The company covers 100% of medical, vision and long-term premium costs for employees. Employees also benefit from financial literacy, personal development and time management workshops. Luncheon buffets are hosted by the company's executive team, which brings in homemade dishes. Birthdays are celebrated with cake, singing and a paid holiday.
Hickam Federal Credit Union
Headquarters: Pearl City
Employees: 123 HI
hickamfcu.org
Employees are treated to company barbecues, local events, massages and facials, and an in-office gym. Both part-time and full-time employees are offered 401(k) plans with a 200% match up to an employee contribution of 14% of salary. In November, the company "pays it forward" by giving employees a subsidy to assist them in giving back to people in need during the holidays.
Island Insurance
Headquarters: Honolulu
Employees: 150 HI
islandinsurance.com
The Pono Health Lunch Program subsidizes meals to encourage healthy eating at work. In addition to 401k contributions and profit sharing, Island Insurance gives retiring employees up to $2,500 in year-end bonuses. The company will also match up to $500 in individual charitable donations. All staff, including interns, can get tuition assistance to further their education, and children and grandchildren of regular employees are eligible for company scholarships.
Layton Construction Co.
Headquarters: Salt Lake City
Employees: 55 HI
laytoncompanies.com
The Hawai'i office has a fully stocked kitchen with snacks and drinks for everyone, even those on special diets. At the end of each project, the team is treated to a company sponsored dinner celebration. Layton rewards superintendents and field employees with all-expenses paid cruises or all-inclusive resort vacations on their five-, 10-, 15- and 20-year work anniversaries.
Lē'ahi Swim School Inc.
Headquarters: Honolulu
Employees: 59 HI
leahiswimschool.com
Lē'ahi provides backup child care and paid parental leave, and employees can change their schedules every quarter to accommodate responsibilities outside of work. Friends and family of employees are offered free or reduced priced lessons. Exceptional staff are recognized with monthly and annual awards. The company sponsors off-site appreciation parties and luncheons with games and prizes.
Na Ali'i Consulting and Sales
Headquarters: Honolulu
Employees: 68 HI
na-alii.com
Na Ali'i employees can enroll in retirement accounts starting their first day on the job. The company makes contributions every pay period and provides annual profit-sharing bonus contributions, even if employees don't contribute their own money. At the end of the year, employees can sell unused paid time off back to the company.
Nordic PCL Construction Inc.
Headquarters: Denver
Employees: 121 HI
pcl.com
Nordic PCL's concierge service arranges car care, dry cleaning, meal delivery and more. Employees with children receive subsidies for child care expenses. The company reimburses up to $200 annually on any wellness related purchase, including fitness equipment and weight loss programs. Successful bids, project completions and milestone anniversaries are celebrated by the entire staff.
Northwestern Mutual Hawai'i
Headquarters: Honolulu
Employees: 55 HI
hawaii.nm.com
Employees are automatically enrolled in a company subsidized defined benefit plan, which guarantees a lifetime income after retirement. Northwestern Mutual Hawai'i offers paid parental leave, adoption assistance and in-office lactation facilities. After one year of employment, associates have unlimited amounts of sick, vacation and personal days. Popular quarterly pau hana events build morale and team relationships.
Pacific Biodiesel
Headquarters: Kahului
Employees: 85 HI
biodiesel.com
Employees receive discounts on fuel and other company merchandise like beauty products and culinary oils. The president of Pacific Biodiesel writes personalized mahalo notes to every staff member on their work anniversaries. Employees who refer new hires receive bonuses, and the company also gives monetary rewards to employees to thank them for their hard work.
Pacific Whale Foundation
Headquarters: Wailuku
Employees: 128 HI
pacificwhale.org
The standard health insurance policy covers alternative care like acupuncture and massage and reimburses gym fees. Employees can enroll their children in the nonprofit's after-school and summer programs for free. Staff receive certificates for retail store purchases and tour tickets. Pacific Whale's marine naturalist certification is open to all employees to further their knowledge of Hawai'i's aquatic life and to support the foundation's mission.
Pacxa
Headquarters: Honolulu
Employees: 72 HI
pacxa.com
Pacxa is a sponsor of the UH athletics program and provides free season passes and tickets to individual games. Employees can learn new skills on the job through in-house workshops and seminars. The company's calendar of activities includes pau hana events, achievement celebrations and private movie screenings. Paid parental leave and the option to telecommute allow employees to maintain a work/life balance.
Pearl Hawaii Federal Credit Union
Headquarters: Waipahu
Employees: 81 HI
pearlhawaii.com
Pearl Hawaii FCU sets aside $18,000 each year to sponsor team-building activities and social events like beach days, appreciation dinners and go-cart racing. Employees can supplement their 401(k) plans with a profit-sharing plan. The company also sponsors staff-exclusive personal development, stress management and financial education workshops.
Premier Solutions Hi LLC
Headquarters: Honolulu
Employees: 60 HI
premiersolutionshi.com
Premier Solutions Hi offers personal financial planning services, profit-sharing bonuses, and monetary incentives or paid time off for attending work-related conferences. Tuition assistance is available for employees who pursue degrees or certifications. There are in-office lactation facilities, and the company pays for extra child care hours during busy seasons.
ProService Hawaii
Headquarters: Honolulu
Employees: 216 HI
proservice.com
December is employee appreciation month, with perks like massages, casual days and prizes. ProService offers student loan repayment aid and tuition assistance for degrees, certificates and business-related courses. The company provides catered meals and snacks during busy seasons. Employees are recognized for their hard work during company meetings, and with years of service bonuses and handwritten cards from the CEO.
Ronald N.S. Ho & Associates Inc.
Headquarters: Honolulu
Employees: 59 HI
rnsha.com
The firm sponsors year-round activities like beach picnics, weekend staycations and trips to Las Vegas. When the company does well, employees benefit through profit-sharing and stock ownership programs. If an employee's regular child or elder care provider is not available, the company pays for emergency backup. Staff pursuing professional licenses are reimbursed for their tuition and can participate in internal technical training.
Sheraton Kauai Coconut Beach Resort
Headquarters: White Plains, NY
Employees: 179 HI
marriott.com/hotels/travel/lihsk-sheraton-kauai-coconut-beach-resort
Sheraton Kauai employees receive paid time off to participate in community service. The resort gives employees free or discounted tickets to local family activities and sporting events. Employees who want to continue their education receive tuition assistance. Every quarter, the company holds an event to celebrate staff accomplishments and work anniversaries.
U-Mobile
Headquarters: Honolulu
Employees: 88 HI
t-mobile.com
To help build an inclusive workplace, retail associates can include their personal pronouns on their name badges. Staff members who refer new hires get bonuses and can also win monthly and yearly awards for exceptional service. On Sales Manager Sundays, employees of a high performing branch participate in a team-building event, while managers from other locations run their store.
---
Small Companies –
15-49 Hawai'i Employees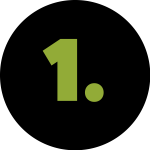 Westpac Wealth Partners
Headquarters: San Diego
Employees: 28 HI
westpacwealth.com/hawaii
Employees can win all-expense paid trips to California, Las Vegas or other destinations if production requirements are met. Bonuses are provided to employees who recruit qualified job candidates. One workday a year, employees attend an event to connect with each other, to hear great speakers and to be inspired. Last year's event was at a beach resort in Dana Point, California.
2.
Express Employment Professionals
Headquarters: Oklahoma City, OK
Employees: 19 HI
expresspros.com/honoluluhi
The company offers flexible schedules to promote a healthy work-life balance. The pet-friendly office has masseuse visits and plays Jimmy Fallon video clips during Friday lunch hours. Employees are recognized and rewarded with paid training to national conferences. Benefits increase through years of service.
3.
Equitable Advisors (formerly AXA Advisors LLC)
Headquarters: Honolulu
Employees: 44 HI
northerncaliforniahawaii.axa-advisors.com
The company's open-door policy ensures all employee input is considered, while its gift program matches all philanthropic donations made by employees. Employees enjoy 14 paid holidays a year and get 20 vacation days annually after one year of service. The company offers a pension plan and employee stock options, plus telecommuting and flexible scheduling.
---
Other small companies are listed in alphabetical order.
Allana Buick & Bers
Headquarters: Palo Alto, CA
Employees: 17 HI
abbae.com
A team-oriented workplace, the company provides employees equal opportunities for growth and exposure. Employees are recognized and rewarded on their service anniversaries and all offices promote wellness with healthy snacks, gourmet coffee, on-site massages, pingpong and paid gym memberships. The company also holds holiday parties and lunches.
Belt Collins Hawaii LLC
Headquarters: Honolulu
Employees: 44 HI
bchdesign.com
Employees have fun working on puzzles and getting together at holiday parties; for instance, at the Halloween party, employees put their design talent to work with decoration, costume and bake-off competitions. Employees also receive discounted YMCA memberships, free parking and full medical coverage. Flexible hours are offered to accommodate school events, taking a family member to the doctor, and more.
Better Homes and Gardens Real Estate Advantage Realty
Headquarters: Honolulu
Employees: 28 HI
betterhawaii.com
The company provides equal opportunities and holds educational meetings monthly to promote camaraderie. Employees are recognized and rewarded during Administrative Professionals Week with lunches, pampering services and desserts. Private movie screenings occur seasonally for agents, clients and employees. Employees also dress up for Halloween and volunteer to pass out candy at Kahala Mall.
Brett Hill Construction, Inc.
Headquarters: Honolulu
Employees: 25 HI
bretthillcompanies.com
Employees can maintain a healthy work-life balance with flexible hours, Core Power Yoga memberships and community service work. Sponsored shopping sprees and incentive bonus programs are also on the table for employees who complete jobs on time and under budget or introduce a new client to the company. A bonus or gift goes to employees who bring positive recognition to the organization from the community.
Centauri
Headquarters: Chantilly, VA
Employees: 44 HI
centauricorp.com
The company supports a work-life balance with flexible schedules for salaried employees to work from home or the office. The tech company participates in the Akamai Internship Program in advancing Hawai'i's next generation of science professionals and recognizes employees' service with luncheons, picnics and a year-end party. Employees are compensated for good ideas.
Ceramic Tile Plus & Exclusively Yours (JR Doran Inc.)
Headquarters: Kahului
Employees: 38 HI
ceramictileplus.com
Employees who commit to healthy behaviors earn cash prizes through a wellness program and fitness competition. The break room is stocked with healthy snacks and features a designated quiet room. Birthdays are celebrated with signs and an extra day of pay.
Control Freaks Hawaii Inc.
Headquarters: Kahului
Employees: 19 HI
controlfreakshawaii.com
Company events include two annual appreciation parties where gifts are given to employees and their families plus a camping weekend, moped run and video game nights. Employees get their birthdays off and are offered financial classes in money management.
CW Associates, CPAs
Headquarters: Honolulu
Employees: 48 HI
cwassociatescpas.com
Employees are rewarded and recognized for completing the CPA exam. Depending on their workload for the day, employees can work flexible hours and remotely, and a new policy allows business casual attire at work. A partnership with Happiness U supports employees' mental health, and an annual family bowling day includes employees and their families.
Diamond Head Dental Care
Headquarters: Honolulu
Employees: 17 HI
diamondheaddentalcare.com
Staff get rewards for five-star reviews, scheduling overdue patients and for reaching their service anniversaries. Each quarter, an individual nominated by peers receives a gift card and gets to display the diamond trophy at their station for exemplifying company values. Other employee benefits include discounts for immediate family, wellness classes and holiday events.
EnviroServices & Training Center LLC
Headquarters: Honolulu
Employees: 47 HI
gotoetc.com
Employees can earn $6,000 bonuses for certain projects. Workshops and self-study opportunities ensure they learn as part of their jobs. Employees' fitness package includes a gym membership and an office treadmill walking station. Every Wednesday and Friday, employees enjoy a pau hana with beer on tap.
Hawaii Energy – Administered By Leidos
Headquarters: Reston, VA
Employees: 28 HI
hawaiienergy.com
The company supports wellness with officewide challenges, workshops, yoga sessions and gym membership reimbursements, and employees' families are invited to community service projects and annual holiday celebrations. Special activities include a Halloween costume contest, Christmas decorating and a celebration of National Food Day (with plenty of healthy food). The staff can also choose from free downtown Honolulu parking or bus and bike-share passes.
Hawaii Information Consortium
Headquarters: Olathe, KS
Employees: 34 HI
Nichawaii.egov.com
Employees are encouraged to bring their passions to work. The company reimburses for certain self-improvement ventures, like learning a new skill or going back to school. Employees enjoy book clubs, weekly basketball tournaments, 'ukulele practice and regular video game nights. Employees also benefit from flexible hours and schedules.
Hawaii Information Service
Headquarters: Honolulu
Employees: 17 HI
hawaiiinformation.com
Employees are treated to an annual in-office sushi bar lunch, birthday dessert and bonuses for good work. The real estate tech company also hosts staff appreciation lunches and occasional "super casual" Fridays, when employees can wear shorts and slippers to work. Accessible executives are dedicated to working with employees to tackle tasks.
Hawaii Mortgage Experts
Headquarters: Honolulu
Employees: 45 HI
hawaiimortgageexperts.com
Employees receive paid time off for community service and the company hosts a variety of wellness workshops ranging from financial literacy to time management. Health, fitness and wellness program memberships are paid for by the company. During the holidays, the company hosts toy drives and participates in Make-A-Wish Foundation activities.
HI Employment
Headquarters: Honolulu
Employees: 31 HI
hi-employment.com
Company retreats include sightseeing on the Neighbor Islands, holiday parties and officewide potlucks to promote team bonding. Employees also participate in staff-chosen charitable events at which the company matches donations up to $1,000. Employees are provided with weekly catered lunches, concierge services and 16 hours of paid time off to volunteer.
Imua Family Services
Headquarters: Kahului
Employees: 37 HI
imuafamilyservices.org
Weekly walks in the park with upper management ensure a close-knit company culture. Fee assistance on work-related workshops and conferences allows for growth opportunities. Employees can trade unused time-off for extra pay and can receive referral bonuses for new hires. Every employee can look forward to an annual staff barbecue cruise.
Integrated Security Technologies Inc.
Headquarters: Kahului
Employees: 27 HI
istechs.net
The company offers reimbursements for advanced degree tuition and passed certification exams, paid lunches and weekly education classes. Employees get gift cards for each customer compliment and choose the employee of the month. The company encourages community engagement with volunteering; to that end, its employees have judged robotics competitions, spoken to students at their schools and officiated at Special Olympics events, among other things.
Integration Technologies Inc.
Headquarters: Honolulu
Employees: 26 HI
intech-support.com
Employees eating lunch at their desks are encouraged to don silly hats to broadcast that they're off the clock. A kudos system allows employees to earn poker chips for prize drawings every couple of months. The company has a network of real estate agents that employees can access. Massages, acupuncture services and free lunches help create a healthy work environment.
Kupu
Headquarters: Honolulu
Employees: 43 HI
kupuhawaii.org
Kupu values the well-being and development of its employees and provides flexible work schedules, staff appreciation and development days, impromptu pizza parties, and reimbursement for training and workshops that support an employee's current or desired position. The mission-driven culture is ideal for people who are passionate about what they do and about serving others.
Okahara and Associates Inc.
Headquarters: Hilo
Employees: 28 HI
okahara.com
Employees have flexible hours to care for their families and are offered after-school and summer programs for their children. Employee bonuses and incentive programs coupled with reimbursements for business education workshops and conferences promote a goal-driven culture. Free or discounted tickets to local family entertainment and sporting events are also provided.
Pacific Administrators Inc.
Headquarters: Honolulu
Employees: 44 HI
pacadmin.com
Full-time staff work only 35 hours a week. Company events include three movie days a year and seasonal celebrations where employees receive full-day pay and enjoy holiday lunches, costume contests, decorated workstations and prizes. Employees are treated to a reward and in-office catered appreciation lunch before year's end.
PacRim Marketing Group Inc.
Headquarters: Honolulu
Employees: 20 HI
pacrimmarketing.com
Employees can trade their accrued time-off for pay and receive additional paid leave for community service and volunteer work. Referral bonuses for new hires, paid parental leave and up to 25 paid holidays per year are also offered. Immediate family members are invited to corporate events.
Park Engineering
Headquarters: Honolulu
Employees: 36 HI
pareninc.com
Employees are offered stock ownership plans, lactation facilities and 100% paid health care. The company hosts holiday festivities and an annual stay at a beach house for employees and families. The company also enters a team each year in the Great Aloha Run, an event it has supported since its inception.
Servpac Inc.
Headquarters: Honolulu
Employees: 17 HI
Servpac.com
Employees get tuition assistance for professional certification courses. Community service projects and parental leave can be covered with partial or full paid time off. Backup child or elder care services are provided if an employee's regular caregiver is suddenly unavailable. Pau hana sessions celebrate milestones and build relationships. Employees can expect fridges to be stocked with their favorite snacks.
Simply Organized LLC
Headquarters: Honolulu
Employees: 19 HI
simplyorganizedhi.com
The retail company offers employees the chance to earn customer service points and store dollars, which can be used to purchase merchandise. Employees and their families are invited to celebrations that take place twice a year to recognize top performers and staff milestones. In addition, the company supports education with subsidized tuition and encourages staff to attend workshops.
The Hawaii Group Inc.
Headquarters: Honolulu
Employees: 24 HI
thehawaiigroup.com
Employees receive paid time off and tuition assistance if they pursue business-related courses. Parking, bus fares and daily meals are paid for, and incentive bonus awards are given to employees on certain milestones. Regular social events, weekly yoga sessions and paid time off for birthdays support wellness and work-life balance. A five-week paid sabbatical is granted on an employee's five-year anniversary.
USAble Life
Headquarters: Little Rock, AR
Employees: 22 HI
usablelife.com
The company's mentoring program lets entry level employees cross-train in multiple positions. The office includes an on-site flu shot clinic, biometric screenings and fitness equipment, and the company hosts appreciation, charitable and holiday events. In addition, employees can win monetary awards ranging from $25 to $500 for demonstrating company values.
WATG
Headquarters: Irvine, CA
Employees: 24 HI
watg.com
Staff and leadership were involved in conceptualizing the company's new office in Honolulu. Its design helps to promote collaboration and creative workflow. "The Weekend Challenge" is a design competition that challenges employees to invent an item with recycled material or go on a photo excursion. Younger employees who display leadership skills can qualify for mentorships and $3,000 stipends for travel inspiration.
WealthFit
Headquarters: Kailua
Employees: 15 HI
wealthfit.com
The online education company offers flexible schedules and access to learning sites like Skillshare and Digital Marketer. Employees are treated to weekly coffee runs, yoga sessions and midday beach breaks. The dog-friendly office provides individual meetings with executives for guidance and a 24-hour hotline for financial, psychological and social welfare assistance.
Windward Synergy Center
Headquarters: Kailua
Employees: 20 HI
windwardsynergycenter.com
Windward Synergy offers tuition assistance for degrees and certifications and has a formal mentorship program for employees who want to advance their careers within the company. Full and part-time staff members receive health benefits after 30 days of employment, which cover alternative therapies like acupuncture and massage. Partnerships with local health programs allow employees and their families to take classes in cooking, yoga and more.
ZR Systems Group LLC
Headquarters: Honolulu
Employees: 23 HI
zrsystems.com
The technology company offers career guidance, paid parental leave for the birth or adoption of a child, and individual meetings between staffers and supervisors. ZR also holds annual movie nights for employees and their families. Additional perks include impromptu meals, occasional informal events and tickets to local entertainment and sporting events.
---
Best Places to Work: Other Awards
Top Five Best Places to Work for Women
Express Employment Professionals
Park Engineering
Edward Jones
Pacific Biodiesel
Nordic PCL Construction
Best Companies for
LGBT

Q+ Equality*
Northwestern Mutual Hawai'i
Edward Jones
Bayer
*The questions asked of the companies were created with help from the Hawaii Rainbow Chamber of Commerce. Judges came from the chamber, UH Mānoa Faculty and the UH Mānoa LGBTQ+ Center.

The Best Place to Work in Hawaiian Hospitality
Hyatt Resorts Hawaii
The Best Restaurant to Work for in Hawai'i
Panda Restaurant Group
The Best Young Business to Work For
Windward Synergy Center, founded 2015
The Best Place to Work on the Neighbor Islands
Ceramic Tile Plus & Exclusively Yours (JR Doran Inc.) on Maui
Best Place to Work: Rookie of the Year
Diamond Head Dental Care
Healthiest Companies
Small Employer
CW Associates, CPAs
Ceramic Tile Plus & Exclusively Yours (JR Doran Inc.)
Hawaii Information Consortium
Medium Employer
Island Insurance
Hawaii Dental Service (HDS)
Atlas Insurance Agency
Large Employer
Central Pacific Bank
Servco Pacific
Hawaii State Federal Credit Union
Most Family Friendly Companies
Small Employer
Equitable Advisors
Express Employment Professionals
Hawaii Information Consortium
Medium Employer
Northwestern Mutual Hawai'i
Hawaii Diagnostic Radiology Services
Island Insurance
Large Employer
Servco Pacific
Central Pacific Bank
First Hawaiian Bank