Hawaii's Highest-Paid Sports Stars 2016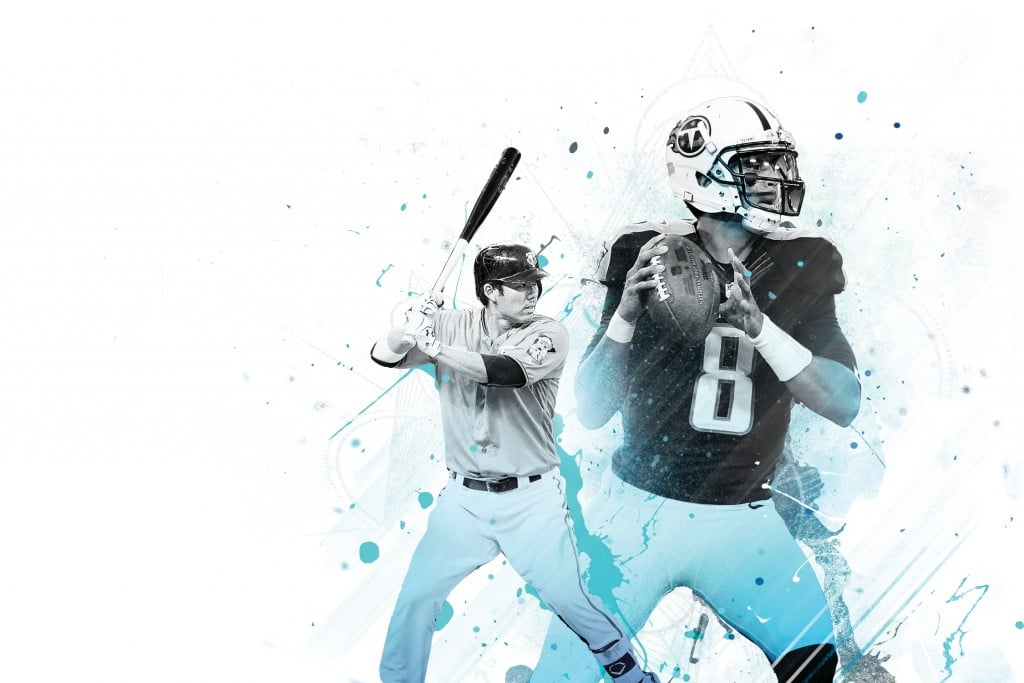 Here is Hawaii Business' annual roundup of salaries for major league athletes who were born or grew up in Hawaii, or attended Hawaii schools. Our main source is Spotrac.com, a website that specializes in tracking pro athletes' compensation.
We have included both base salary and applicable bonuses because we feel it more accurately reflects a player's overall compensation. These include signing and roster bonuses.
No Hawaii athletes will likely play in the NBA or NHL this season.
---
Major League Baseball
SCOTT FELDMAN

Position: Pitcher
Team: Houston Astros
Born: Kailua (grew up in California)
Contract: 3 years
Pay (2014-2016): $30 million
Pay (2016): $8 million
GREG GARCIA

Position: Shortstop, 2B, 3B
Team: St. Louis Cardinals
College: UH
Contract: 1 year
Pay (2016): $507,500
KURT SUZUKI

Position: Catcher
Team: Minnesota Twins
Born: Wailuku
School: Baldwin HS
Contract: 2 years
Pay (2015-2016): $12 million
Pay (2016): $6 million in 2016
KOLTEN WONG

Position: Second Baseman and Outfielder
Team: St. Louis Cardinals
Born: Hilo
School: Kamehameha-Hawaii
College: UH
Contract: 5 years
Pay (2016-2020): $25.5 million
Pay (2016): $1.25 million
STEVEN WRIGHT

Position: Pitcher
Team: Boston Red Sox
College: UH
Contract: 1 year
Pay (2016): $514,500
KIRBY YATES

Position: Pitcher
Team: New York Yankees
Born: Lihue
School: Kauai HS
Contract: 1 year
Pay (2016): $511,900
---
National Football League
MARCUS MARIOTA

Position: Quarterback
Team: Tennessee Titans
Born: Honolulu
School: Saint Louis School
Contract: 4 years
Pay (2015-2018): $24,213,974
Pay (2016*): $5,503,176
* includes $3,967,541 signing bonus and $1,010,635 roster bonus
GREG SALAS

Position: Wide Receiver
Team: Buffalo Bills
College: UH
Contract: 1 year
Pay (2016*): $785,000
*includes $25,000 signing bonus
MANTI TEO

Position: Linebacker
Team: San Diego Chargers
Born: Laie
School: Punahou School
Contract: 4 years
Pay (2015-2017): $5,172,420
Pay (2016*): $1,645,770
* includes $535,440 signing bonus
TYSON ALAULU

Position: Defensive Tackle
Team: Jacksonville Jaguars
Born: Honolulu
School: Saint Louis School
Contract: 2 years
Pay (2015-2016): $6 million
Pay (2016*): $3 million
* includes a $1.25 million roster bonus
DEFOREST BUCKNER

Position: Defensive Tackle
Team: San Francisco 49ers
Born: Waianae
School: Punahou School
Contract: 4 years
Pay (2016-2019): $18,190,995
Pay (2016*): $3,307,456
* includes a $2,857,453 signing bonus
TREVOR DAVIS

Position: Wide Receiver
Team: Green Bay Packers
College: UH
Contract: 4 years
Pay (2016-2019): $2,567,176
Pay (2016*): $506,794
KAIMI FAIRBAIRN

Position: Placekicker
Team: Houston Texans
Born: Kailua
School: Punahou School
Contract: 3 years
Pay (2016-2018): $1,620,000
Pay (2016): $450,000
JOEY IOSEFA
Position: Running Back
Team: New England Patriots
College: UH
Contract: 1 year
Pay (2016): $450,000
HAUOLI KIKAHA
May miss 2016 season due to injury
Position: Linebacker
Team: New Orleans Saints
Born: Laie
School: Kahuku HS
Contract: 4 years
Pay (2014-2018): $5,266,310
Pay (2016*): $1,196,889
* includes a $522,511 signing bonus
SHAWN LAUVAO
Position: Guard
Team: Washington Redskins
Born: Honolulu
School: Farrington HS
Contract: 4 years
Pay (2014-2017): $17 million
Pay (2016*): $5 million
* includes a $1 million signing bonus
PHILLIP LOADHOLT
Position: Tackle
Team: Minnesota Vikings
Born: Honolulu
Contract: 1 year
Pay (2016*): $4 million
* includes $1.75 million signing bonus
JOHN LOTULELEI
Position: Linebacker
Team: Oakland Raiders
Born: Kihei
School: Baldwin HS
Contract: 2 years
Pay (2015-2016): $1,110,000
Pay (2016): $600,000
MAX UNGER
Position: Center
Team: New Orleans Saints
Born: Kailua-Kona
School: Hawaii Preparatory Academy
Contract: 4 years
Pay (2012-2016): $25.835 million
Pay (2016*): $4.7 million
* includes a roster bonus of $250,000
---
Major League Soccer
ANDREW DYKSTRA
Position: Goalkeeper
Team: DC United
Born: Honolulu
Pay: $85,700 in 2016
ZACH SCOTT
Position: Defender
Team: Seattle Sounders FC
Born: Haiku-Pauwela
School: Maui HS
Pay: $62,500 in 2016