Hawaiʻi's Most Charitable Companies 2012
You might think that compiling a list of the most charitable companies in Hawaiʻi would be straightforward. After all, you just have to ask: How much money does your company and its employees donate to charity? But, it isn't that simple.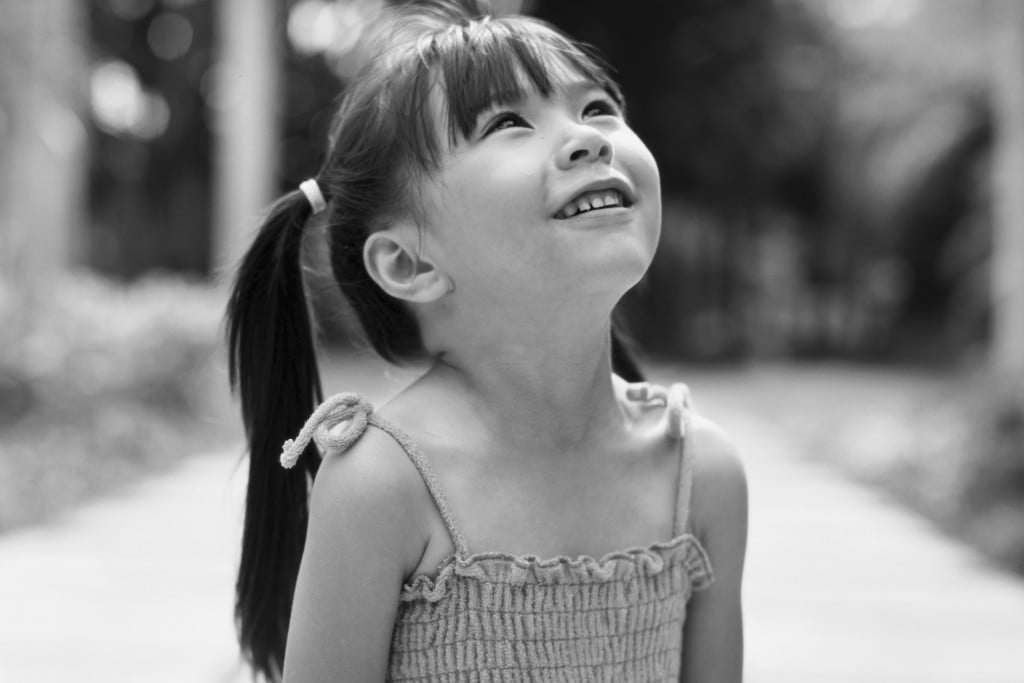 Many companies don't keep good records about their charitable giving. Others, in true Island fashion, don't want to seem like they're boasting. And other companies don't want to answer the question for a host of other reasons. Given these complications, a list of this type is inevitably incomplete, especially in its first year, but we still think it's valuable to report the information that we could collect.
That's because corporate giving is a critical part of Hawaiʻi's philanthropy. For example, more than 1,300 companies participate in Aloha United Way campaigns, raising more than $10 million dollars for local charities. Where would the Hawaii Foodbank, Salvation Army or Easter Seals be without fundraising drives sponsored by Hawaiʻi's leading businesses? So, recognizing companies that give generously is vital to those that benefit from that generosity. And that recognition serves as a model for other companies, a demonstration that it's possible to give, even in challenging times – especially in challenging times.
So, here is our first annual list of Hawaiʻi's Most Charitable Companies, plus a story that explains the different ways that companies make contributions. In most cases, the figures we've used were self-reported by the companies when we collected information for the Top 250 list of Hawaiʻi's biggest companies. Where possible, we've verified those numbers through interviews and public documents. And we've tried to make sure we were comparing apples to apples. The main goal, though, is an acknowledgement of companies' role in supporting charities in Hawaiʻi and a simple "Thank you" for their generosity.
Please Join Us on Next Year's List
We plan to publish this list of Hawaiʻi's Most Charitable Companies every year, so we hope that more companies – big and small – provide us with information on their charitable contributions and those of their employees. We will start collecting information next May at the same time we compile information for the Top 250.
If you are not part of the Top 250 group of companies, we still want to know about your charitable contributions. We want to recognize companies of all sizes. If you are willing to submit data for next year's list, please send us an email at feedback@hawaiibusiness.com.
Sources for numbers: Aloha United Way, Hawaii Business research, Visitor Industry Charity Walk, Chronicle of Philanthropy, U.S. Census Bureau
We asked for a lot of details from the charitable companies and many did not collect such detailed information during 2011. In almost all cases, a blank entry does not mean the company or its employees did not contribute or volunteer. It simply means there is not a precise record of such contributions.
| Company Name | Total 2011 Company Giving | 2011 Company Cash Donations 1 | In-kind Company Donations | Total Giving As a Percentage of Revenue 2 | Number of Employees | Employee Volunteer Hours on the Job 3 | Employee Volunteer Hours Off the Job 4 | Cash Donations From Employees 5 |
| --- | --- | --- | --- | --- | --- | --- | --- | --- |
| Central Pacific Financial Corp. | $5,690,426 | $5,690,426 | | 2.73% | 901 | 2244 | 4564 | $113,920 |
| First Hawaiian Bank | $3,082,294 | $2,500,000 | $582,294 | 0.44% | 2042 | 25976 | 32175 | $575,127 |
| Hawaiian Electric Industries Inc. | $2,100,000 | $2,100,000 | | 0.06% | 3654 | | 9350 | $620,000 |
| Parker Ranch Foundation Trust | $2,000,000 | $2,000,000 | | 11.98% | 45 | | | |
| Alexander & Baldwin Inc. (including all subsidiaries and the A&B Foundation) | $1,888,630 | $1,720,630 | $168,000 | 0.11% | 2100 | | 1649 | $183,418 |
| Bank of Hawaii Corp. | $1,841,928 | $1,805,525 | $36,403 | 0.29% | 2451 | 9009 | 4791 | $631,800 |
| Hawaii Foodservice Alliance LLC | $980,449 | | $980,449 | 2.23% | 190 | 200 | | |
| Hawaii Medical Service Association (HMSA) | $924,550 | $401,500 | $523,050 | 0.03% | 1532 | | | $305,800 |
| Kyo-ya Company LLC | $884,010 | $273,780 | $610,230 | 0.14% | 3410 | 5991 | | $176,900 |
| Hawaii Dental Service | $605,000 | $605,000 | | 0.33% | 92 | | | |
| Island Insurance Co. Ltd. | $538,633 | $535,883 | $2,750 | 0.48% | 188 | 1600 | | $7,791 |
| Dorvin D. Leis Co. Inc. | $382,887 | $202,832 | $180,055 | 0.52% | 312 | | | |
| Hawaiian Hotels and Resorts | $375,062 | $329,945 | $45,117 | 0.68% | 438 | 1556 | | $12,710 |
| Kahala Nui | $366,200 | $124,000 | $242,200 | 1.28% | 231 | 4200 | | $8,339 |
| Hagadone Corp. | $300,000 | $50,000 | $250,000 | 1.00% | 155 | 500 | | |
| Nordic PCL Construction Inc. | $260,000 | $240,000 | $20,000 | 0.17% | 170 | 100 | 300 | $5,000 |
| Hawaii Medical Assurance Association (HMAA) | $238,800 | $235,000 | $3,800 | 0.16% | 4 | 268 | 373 | $50,000 |
| Mina Pharmacy | $205,135 | $205,135 | | 0.71% | 70 | | | |
| Grove Farm Company Inc. | $180,000 | $130,000 | $50,000 | 1.56% | 12 | 450 | | |
| City Mill Co. Ltd. | $170,000 | $170,000 | | 0.26% | 279 | | | $14,000 |
| HawaiiUSA Federal Credit Union | $168,300 | $136,300 | $32,000 | 0.28% | 305 | 400 | 550 | |
| Swinerton Builders Hawaii | $163,000 | $88,000 | $75,000 | 0.13% | 78 | 3000 | 2880 | $20,000 |
| Castle Medical Center | $100,944 | $100,944 | | 0.03% | 623 | | | |
| Young's Market Co. of Hawaii | $93,000 | $43,000 | $50,000 | 0.10% | 160 | 200 | | $1,500 |
| Aloha United Way | $81,384 | | $81,384 | 0.55% | 32 | | 74 | $44,700 |
| King Auto Center Inc. | $61,899 | $61,899 | | 0.08% | 148 | | | |
| King Food Service Inc. | $60,000 | $50,000 | $10,000 | 0.22% | 36 | | | |
| Aloha Auto Group Ltd. | $47,691 | $38,257 | $9,434 | 0.08% | 159 | | | |
| Architects Hawaii Ltd. | $36,323 | $23,443 | $12,880 | 0.19% | 74 | 20 | | $27,027 |
| Group 70 International Inc. | $31,625 | $31,625 | | 0.18% | 71 | | | $6,030 |
| Ledcor Construction Hawaii LLC | $31,120 | $31,120 | | 0.04% | 75 | | | $15,226 |
| Group Builders Inc. | $30,255 | $20,055 | $10,200 | 0.07% | 235 | 3500 | | $2,592 |
| Pflueger Automotive Group | $28,250 | | $28,250 | 0.05% | 107 | | | |
| Hoaloha Na Eha Ltd. | $26,935 | $16,985 | $9,950 | 0.12% | 225 | 492 | | |
| Allied Builders System | $26,013 | $26,013 | | 0.07% | 60 | 115 | | |
| Alakai Mechanical Corp. | $22,910 | $20,910 | $2,000 | 0.05% | 232 | | | $9,000 |
| Aloha Air Cargo | $16,734 | $7,385 | $9,349 | 0.03% | 350 | 72 | | $15,000 |
| Hawaii Human Resources Inc. (HiHR) | $15,000 | $5,000 | $10,000 | 0.02% | 36 | 240 | 200 | $3,910 |
| Bargreen Ellingson | $12,900 | $5,900 | $7,000 | 0.05% | 46 | 125 | | |
| Big Island Motors Inc. dba Hilo-Kona Mazda Subaru Hyundai | $12,500 | $10,000 | $2,500 | 0.05% | 48 | 2000 | | |
| Cutter Automotive Team | $12,000 | $12,000 | | 0.01% | 266 | | | |
| Triple F Holdings LLC | $12,000 | | $12,000 | 0.05% | 79 | | | |
| PEMCO Ltd. | $9,400 | $9,400 | | 0.02% | 158 | | | |
| S&M Sakamoto Inc. | $9,200 | $9,200 | | 0.07% | 25 | | | |
| Contract Furnishers of Hawaii Inc. (dba Office Pavilion) | $6,570 | $1,570 | $5,000 | 0.02% | 38 | | | |
| Pacific Service & Development | $5,000 | $5,000 | | 0.04% | 64 | 30 | | |
| Continental Mechanical of the Pacific | $5,000 | $5,000 | | 0.04% | 70 | | | $3,099 |
| Kaikor Construction Co. Inc. | $1,484 | $1,484 | | 0.01% | 45 | 5 | | |
| Hawaii Community Foundation | | | | 0.00% | 51 | 1224 | | $10,184 |
| Child & Family Service | | | | 0.00% | 400 | 41952 | | |
| Forest City Hawaii | | | | 0.00% | 225 | 1600 | | |
| RESCO Inc. | | | | 0.00% | 374 | 1200 | | $190,942 |
| Morgan Stanley Smith Barney | | | | 0.00% | 120 | | 1408 | $111,613 |
1 Cash donations for 501(c)(3) charities, 2 2011 cash and in-kind donations as a percentage of 2011 gross annual sales, 3 Employee volunteer hours during paid company time, 4 Employee volunteer hours not during paid company time, 5 These donations not included in "Total Company Giving."