Help for Parents and Children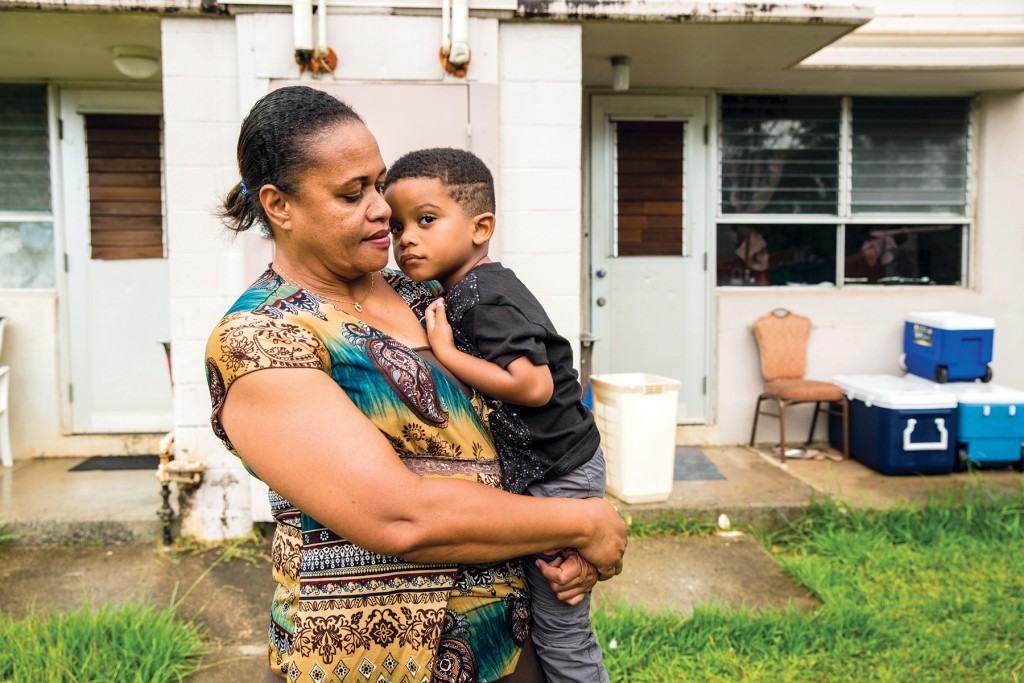 "I feel more hopeful due to the help I've received from Parents and Children Together,"
says Nannette Fritz, 41, a single mom of two young girls.
"They gave me a full-time job so I can support my family. It's a job I'm passionate about – working with families and children – and I also can help our Micronesian community accomplish their dreams."
Fritz was born in Arizona, but raised on the island of Chuuk in the Federated States of Micronesia. She originally moved to Hawai'i in 2000 to pursue a teaching degree, but "lost track of going back to school" and became a single mom in 2006. "It just didn't work out with my girls' father," she recalls. "He was drinking and doing some bad things."
The Palolo Valley resident soon found herself on welfare and in public housing. Her early jobs were temporary or short-term and she says it was hard to hold a permanent job because of a lack of child care.
Two years ago, she became involved with PACT's Sundays Project (so-named because it started in a church on Sundays), which helps parents new to Hawai'i understand their children's educational system in an effort to combat absenteeism.
"They helped us with our child's school readiness – such as how to read a report card, what was being taught in school – basically, how to communicate with our children about their school day," Fritz says. "Now I know how to help them with their homework, and I can communicate with their teachers better."
PACT also provided the low-income parents in the Sundays Project with food, clothing for their children, school supplies and legal and job assistance.   
Fritz recently became a program assistant for PACT's Mikiala Program, which offers early childhood classes to homeless families with children up to age 5. "The majority of the families are Chuukese, so I also help interpret for them. I love my job because I'm able to encourage these clients to look on the brighter side; I was in their shoes before.
"PACT has impacted my life and has helped me become a role model for other Chuukese families who are still struggling."
President and CEO Ryan Kusumoto says PACT's 400 employees serve more than 15,000 individuals and families annually. Its services fall into five main areas, Kusumoto says: early childhood education; child abuse and neglect prevention and treatment; domestic violence prevention and intervention; behavioral health support; and community building and economic development.
PACT is one of 10 nonprofits that recently received grants from Aloha United Way to help ALICE families – households that are Asset-Limited, Income-Constrained, Employed. PACT's three-year grant of $175,000 annually will "allow us to look upstream – to get on the prevention side of the picture, instead of on the intervention side – to get ahead of the problem."
Kusumoto plans to implement the ALICE grant in phases. One would be to build up partners – including the business sector – to understand poverty and its impacts. "Some of your employees may be in the ALICE population," he points out. "If something were to happen to them, that would impact your business."
The nonprofit's annual budget is $26 million, with the majority coming from federal, state and county sources, and about 3 percent from private foundations and individuals.
"That small percentage of private donations is very meaningful to us," Kusumoto says. "That could fill the gap by providing diapers or food for our early childhood programs."