My Job With the Red Cross Provides Help When They Need It Most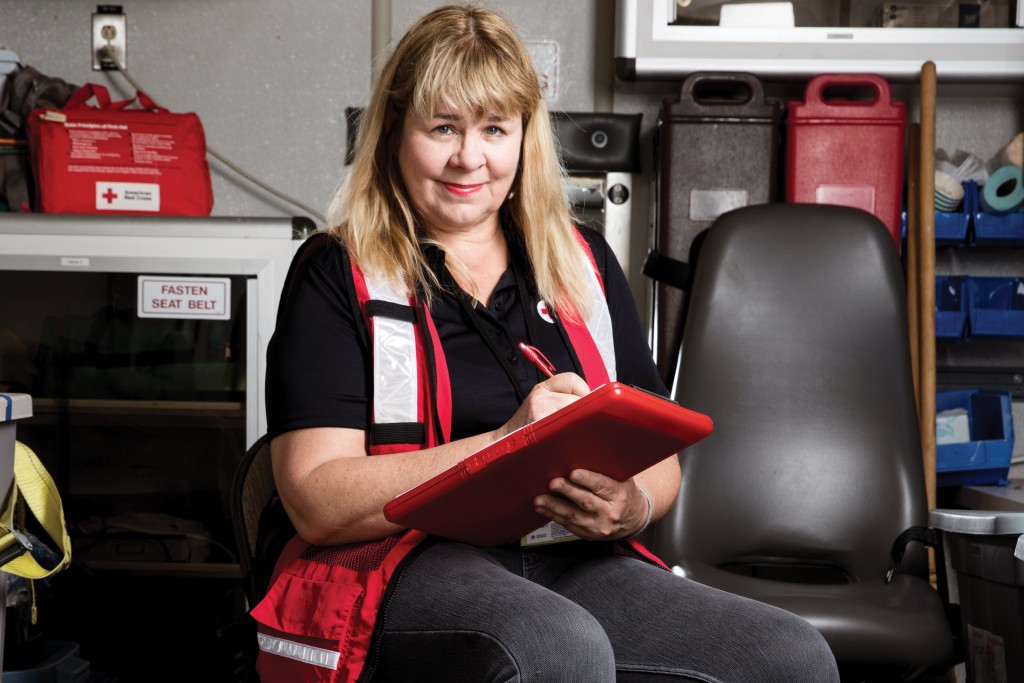 NAME: Christina Doty
AGE: 57
JOB: Lead casework volunteer, American Red Cross of Hawaii
Start: "My first experience with the Red Cross was in Alexandria, Virginia, in 1974 as a candy striper volunteering with elderly clients in a nursing home," Doty says. "I used to want to become a nurse, but down the road switched to social work."
The Virginia native from a military family came to Honolulu in 1981, enamored by the original "Hawaii Five-0," and has never looked back. Doty retired from the Department of Veterans Affairs in 2014 as a licensed clinical social worker. After retiring, "It was a natural progression for me to utilize my social work skills, give back to the community and mentor future social workers by volunteering at the Red Cross."
What it takes: "I have worked in shelters, provided disaster mental health services and was involved in several local and one national disaster response. I work with both individuals and families affected by disasters – the most common is a home fire.
"People are overwhelmed and in shock following a disaster event, but for the most part, people are very grateful the Red Cross responder is on-scene and that they are provided follow-up contact within 24 hours to check on their well-being and to offer community resources."
Tragic fire: "There was a home fire in the Pauoa area on Oahu two years ago. It was a double-fatality of an elderly couple who were disabled and living on the second floor of a home shared with other family members. The fire started on the upper level where the couple lived, and spread rapidly to engulf the entire upper portion. The grandson was on the ground floor and heard his grandparents' screams, but managed to escape.
"I was there to provide support and empathy to the family. The members were left distraught and crying. There is no way you can replace loved ones, but people in distress can feel another person's supportive presence and genuine empathy."
Challenges: "We cannot solve an individual's or family's entire life problems. For example, the Red Cross provides one-time monetary assistance for clients involved in disaster events. That aid goes to each member of affected families. If a person or family does not have any friends or family to stay with, the Red Cross can add one-time lodging money, but it's meant to last only two to three days.
"In Hawaii, most renters do not have renter's insurance, which means their personal items are not covered if destroyed in a fire. Landlords will cover the building, but not a renter's personal items. The Red Cross also does not replace personal belongings, but we can direct them to resources in the community that can help."
Want to volunteer? "You just need the will and determination to volunteer your time and skills to help others, then go to the Red Cross website, redcross.org/hawaii, and join the team."
This interview has been edited for clarity and conciseness.