Hiring Veterans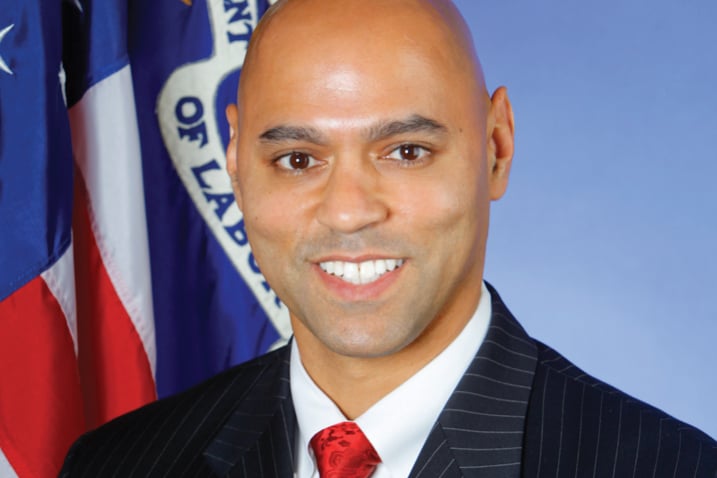 Raymond Jefferson has already given a lot for his country and for his comrades.
During Special Forces training in 1995, Capt. Raymond Jefferson lost all five left-hand fingers as he shielded teammates from a grenade that exploded prematurely. He spent the next six months recovering at Tripler Army Medical Center in Hawaii, the place he now calls home.
Much has changed, but Jefferson is still on the same mission: helping his comrades. The focus now is educating and encouraging employers to hire veterans.
"CEOs in general are interested in hiring veterans, but they don't know how. My goal is to connect supply with demand," says Jefferson, who visits Hawaii regularly to meet with military and government leaders, and private employers. He is assistant secretary in the U.S. Department of Labor for Veterans' Employment and Training.
Veterans are adaptable, disciplined, trained to be leaders and respectful of authority, he says. These traits are not always crucial in good times, Jefferson says. "But when times are tough and challenges are in the way, it's great to have vets on the team to guide you through the storms."
Jefferson is a great example of the special qualities of veterans. After recovery and therapy at Tripler, he got his MBA at Harvard University and served as deputy director for Hawaii's Department of Business, Economic Development and Tourism from 2003 to 2009.
To help newly hired veterans adapt to civilian life, he says, companies can pair them with mentors or create support groups in which veterans within a company can meet to solve problems and share best practices.
When the economy improves, Vietnam War Army veteran Anthony Austin hopes to grow his Kapolei-based company, Veterans Way Bicycles LLC Rent-To-Own, by recruiting veterans. Theresa Harden, a military wife and co-owner of Exit Hawaii Dream Realty, says she regularly hires independent contractors with military ties. "Military trusts military," she says.
To Learn More:
Veterans' Employment and Training: Contact Hawaii Director Tom Rosenswike at 522-8216 or rosenswike.tom@dol.gov.
Work Opportunity Tax Credit: Companies that hire unemployed and disabled veterans may qualify for this federal tax credit. www.doleta.gov/business/Incentives/opptax/.
HireVetsFirst: Program connects veterans with employers, and provides resources for both groups. www.hirevetsfirst.dol.gov/.