Honolulu Challenges World's Priciest Cities for Housing Unaffordability
Hawai'i's capital is not alone. Severe housing unaffordability now plagues more and more American and foreign cities.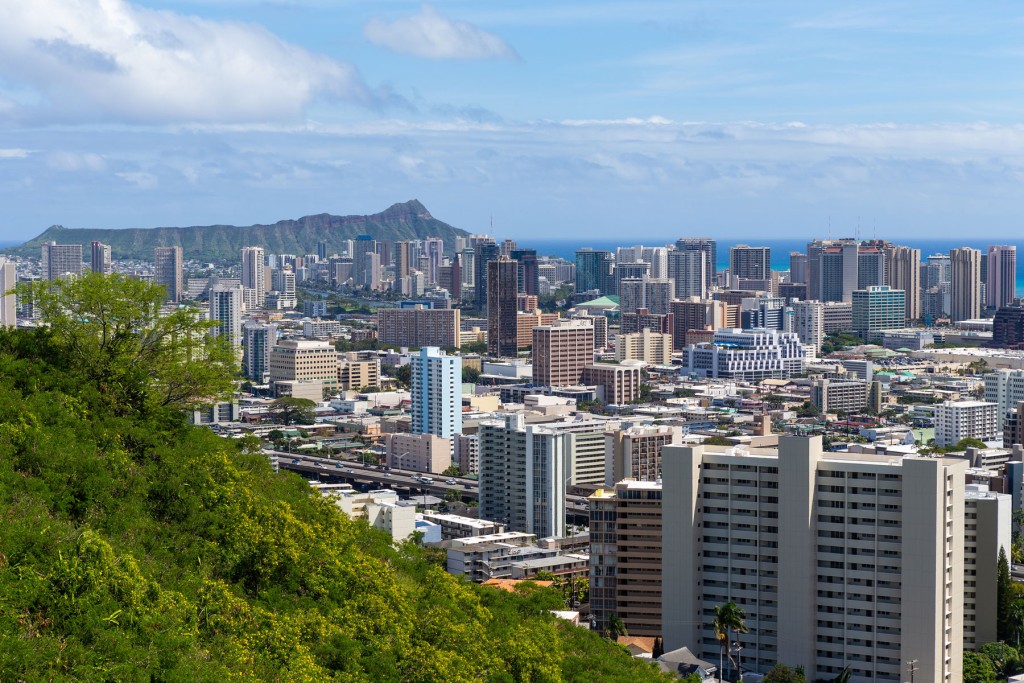 Seventy-six metropolitan areas in the U.S. had housing last year that was considered severely unaffordable – up from just 14 areas in 2019, before the pandemic hit.
Honolulu ranked as the third least-affordable market in the nation.
The Demographia International Housing Affordability 2022 report and its U.S. supplement published by the Urban Reform Institute notes that unaffordable housing is a threat to the middle class.
The supplement quotes the global Organization for Economic Cooperation and Development: "The cost of essential parts of the middle-class lifestyle have increased faster than inflation; house prices have been growing three times faster than household median income over the last two decades."
The U.S. supplement, published last week, rated middle-income housing affordability in 189 U.S. metropolitan areas, including Honolulu. The report divided the median house price in each area by the median household income. The result is called the median multiple for the city; a median multiple of 3.0 or under is considered affordable, while 5.1 or above is considered severely unaffordable.
Honolulu's median multiple was 12.0, surpassed only by two Northern California cities, Santa Cruz at 12.2 and San Jose at 12.6.
Honolulu was the sole U.S. metro area ranked as severely unaffordable from 1995 to 2000, when San Francisco first earned that infamous distinction.
Home prices on Oʻahu have risen considerably since then: The median price for a single-family home more than tripled from $295,000 in 2000 to $990,000 by the end of 2021, according to the Honolulu Board of Realtors, and has surpassed $1 million in each of the first five months of this year.
Sadly, a World Leader
The Demographia report published in March also ranked Honolulu as 87th on a list of 92 cities in the U.S., the Pacific Rim and Britain. Only San Jose; Sydney and Melbourne, Australia; Vancouver, British Columbia; and Hong Kong ranked lower, with Hong Kong ranked as the bottom.
Honolulu's home prices have escalated since the start of the pandemic in Hawai'i in March 2020, with local buyers seeking more space and mainland buyers finding they can work remotely from the Islands.
Other factors affect affordability: A recent forecast published by UHERO, the UH Economic Research Organization, noted that in addition to higher prices, homebuyers are being squeezed by higher interest rates and inflation.
The Honolulu consumer price index inflation rate hit 7.5% in March, a level unseen since 1991, according to UHERO, which called rising housing costs a significant contributor. UHERO projects an inflation rate of 6.7% for this year, followed by 4% in 2023.
Meanwhile, interest rates have been rising this year as the Federal Reserve seeks to slow inflation. The U.S. average rate for a 30-year mortgage was 5.23% last week, 2.27 percentage points higher than a year ago and nearly 1.5 percentage points higher than early March, according to Freddie Mac.