5 Steps to Onboarding Leaders Who Are New to Hawai'i
Take a hands-off approach with mainland hires, and many won't last.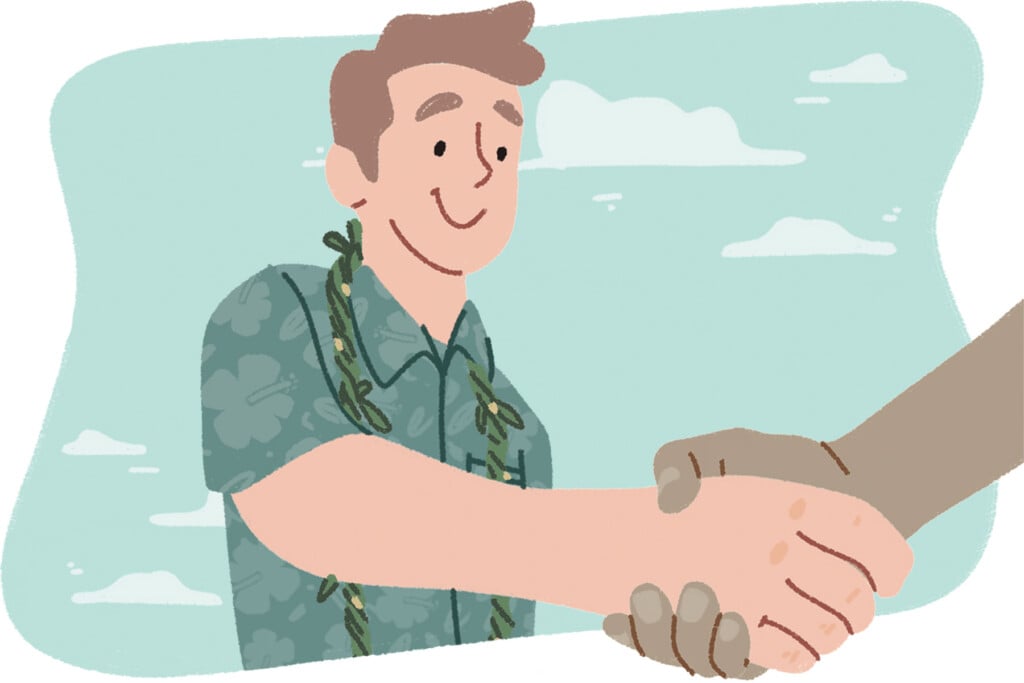 A new leader recently moved to Hawai'i to join your company. How do you help that person settle into their new job and community so they call Hawai'i their permanent home? Jason Higa has had experience with many such leaders as the president of the nonprofit Movers and Shakas and CEO of FCH Enterprises, which includes Zippy's Restaurants. Here he shares five steps to onboarding your newly relocated talent to ensure retention and workplace effectiveness.
1. Find a Place-Based Community Immersion Program
Most businesses have a company orientation for new hires, but that's usually only a day or less, which is insufficient to integrate newcomers to the Islands. Enroll them in an extensive community orientation program like Movers and Shakas' Hawai'i Talent Onboarding Program, which focuses on local immersion and relationship building that helps ensure newly relocated talent adjusts to Hawai'i culturally, professionally and socially. Allowing their spouses or partners to participate is added value.
2. Learn About the Host Culture and Destination
Encourage your new hire to learn about Hawai'i's unique culture, history and nuances – vital knowledge when conducting business in the Islands. Immersing themselves in cultural education, community service and networking will improve their knowledge of local and Hawaiian culture and increase their sense of belonging.
3. Contribute to the Community
All residents of Hawai'i share responsibility for taking care of their Island home through volunteering with local nonprofits and community programs. Find out what your new hires' passions are and help guide them to a program. A "buddy" in your company who is already volunteering there can help them find their way.
4. Connect with Others
Strengthening business and community connections in Hawai'i is key to a successful local career. Encourage your newly relocated talent to participate in everything from pau hana and networking mixers to one-on-one meetings and lunches with other leaders from different industries. Their expanded network of contacts will benefit both them and your company.
5. Check In and Follow Through
Your work doesn't end once your new hires are onboard. Checking in with them throughout their time with the company to see how they're doing, how their families are doing and gauging their sense of belonging is imperative to ensure they stay with the company.