How to Reduce Risks & Lower Costs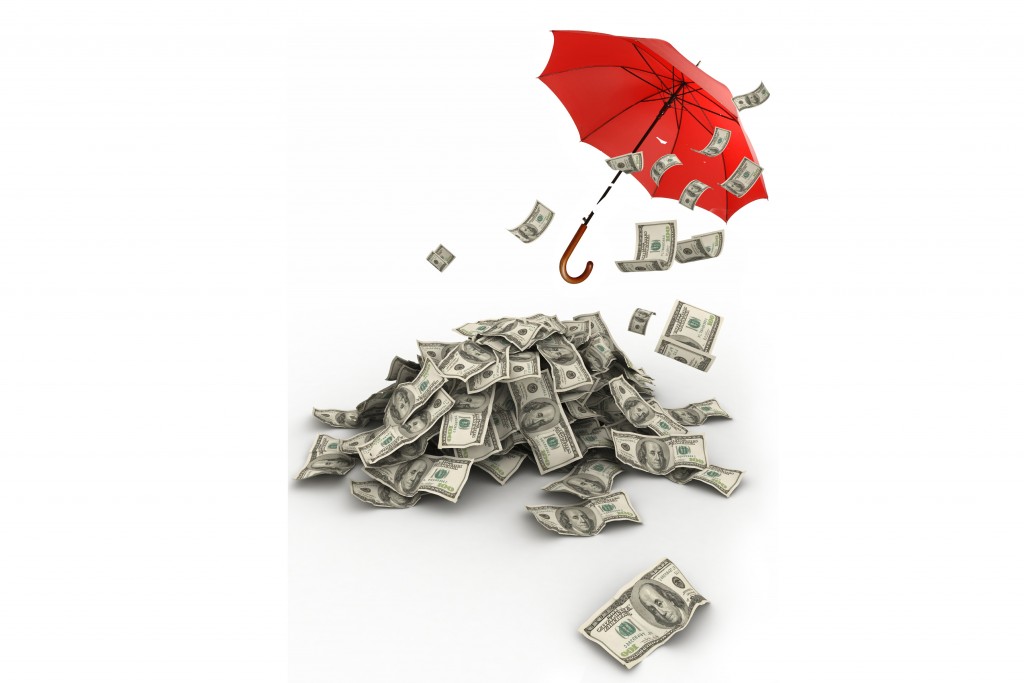 It's no secret that small businesses typically don't qualify for the risk-assessment and loss-prevention counseling that large firms get from insurance companies.
Big customers paying tens of thousands of dollars in premiums can get specialists to visit their businesses to identify risks and offer tips on how to lower insurance costs.
But small businesses can't act on their own to reduce risks and qualify for lower premiums. "When it comes to the cost of insurance, the premium is something that is on people's minds," says Jim Newberry, Island Insurance assistant vice president and risk control manager. "But the larger benefit from safety activity is (lower) internal costs."
An accident may mean overtime for workers who have to fill in for an injured colleague, or training costs for a new employee. There can be cleaning costs, lost products or repairs, and delays in shipments to customers.
Here are tips for small businesses trying to lower their premiums.
Find a good agent
A good insurance agent can bring a lot to the table for small-business owners by helping them thread through the various types of coverage, including the four basics: property, liability, workers' compensation and business vehicle insurance.
Agents can also discuss specialized coverage, such as employment practices or errors and omissions policies, as well as packaged policies such as a businessowners' policy. The agents also can help identify potential hazards and suggest ways to improve safety.
But businesses sometimes don't do their homework or just ask friends for suggestions on who could be a valuable advisor.
Owners should ask about experience, whether the agents have handled businesses like their own, and how many insurers they represent.
"A lot of times small businesses don't ask a lot of questions or search out the best agent," says Paul Botts, founder of Risk Solution Partners, a firm specializing in coverage for larger companies.
"The small-business owner ought to hook himself up with an agent who has good answers to questions and can set up an adequate insurance program to cover exposure and can truly act as a risk manager."
Botts says business owners should query agents about their backgrounds, how many business lines they have, what kind of insurance they think is needed and what markets they represent.
Owners also should ask about experience, whether the agents have handled businesses like their own, and how many insurers they represent. Independent agents can represent several firms, while others represent a single company.
Both types of agents have their strengths, says Jim Gormley, an agent with Royal Insurance. He says an independent agent can sift through programs at various companies to arrange for the most coverage at a reasonable premium.
Captive agents have the advantage of focusing on a single company, and becoming very knowledgeable about their products and any changes that occur. Some captive agents may sell other firms' products if their company doesn't have the line.
Both types of agents can suggest changes to operations that qualify businesses for packages that bundle property and liability insurance, and save businesses about 15 percent compared to separate coverage, Gormley says.
Improving safety
Small businesses can take steps on their own, starting with a look at potential hazards. Drew Nagai, risk control manager for First Insurance Co. of Hawaii, says a restaurant might pay special attention to minimizing customer slip and fall injuries, while a small office might look at the ergonomics of people doing data entry.
Lifting injuries can be a big problem for non-construction companies, while construction company owners might watch for potential problems with falling, being caught between large objects, equipment mishaps and electrocution.
"Normally, what I tell people is to look at your experience and see what it tells you and then pay attention to that," Newberry says.
Nagai says business owners might take time each week to go through a safety checklist, and tour operations to ensure people are using safe practices. Are workers safely lifting heavy items? Do they quickly sweep up debris that people might trip on?
That last category is known as housekeeping practices, and should be a constant for the workplace, says Gormley. Items should not be stacked where they can cause employees, vendors or customers to fall.
"Good housekeeping prevents losses and fewer losses equal lower premiums," he says.
Keeping records of self-checks and a safety program can help if there are accidents. Nagai recalls an incident in which a woman was badly injured after falling at a restaurant. But the establishment was able to avoid a costly legal judgment by presenting records showing that workers were sweeping on a regular basis.
Reducing costs
An active safety program can lower costs, according to the Insurance Information Institute, which says that businesses devoting more resources to risk reduction and control have fewer insurance claims on average.
Moreover, the institute says, firms with good claims records generally have more insurers competing for their business.
Cutting corners can cost big bucks. Gormley says a restaurant may agree to have a fire suppression system and contract with someone to clean grease out of ducts to qualify for a lower premium, but may not follow through on the promises.
If the insurer finds out there was no grease cleaning, the business owner may not get claims paid.
"That's not the right time for something to be found," says Gormley.
Newberry advocates making the safety program part of operations, with someone responsible for implementation, training and employee involvement.
"Some people think if they get a written safety program and put it in a drawer, they have a safety program," he says.
If business owners don't have time to oversee the program, Newberry says, they should put a key employee with decent communication skills in charge of safety. He says low-cost training for these people is available through 10-hour Occupational Safety & Health Administration classes that typically cost $100 or less. There's no single source listing the classes, though business associations such as the General Contractors Association of Hawaii sometimes list industry-specific courses on their website.
These classes cover such topics as identifying workplace safety and health hazards and ergonomics for office workers. A good automobile safety program may help lower fleet insurance costs.
But Newberry cautions that no one person should be responsible for the business's safety and health practices. He says all workers need to be aware they are responsible.
If safety infractions occur there also must be accountability, Nagai says. A manager who spots an employee breaking the rules should issue a verbal warning the first time and a written warning the next.
If it occurs a third time, the employee could be disciplined or dismissed. Drawing such a line shows workers the company is serious about safety.
"At the employee level, you try to hold them accountable for unsafe acts," Nagai says. "If they're doing their jobs safely, pat them on the backs – it doesn't cost anything."
Newberry also advocates making sure employees are made aware of infractions, though sometimes a friendly reminder of correct practices is all that's needed.
"Sometimes you need to get the stick out, but it doesn't pay as much in dividends as aloha safety, or kindness safety," he says.
Documenting training and infractions may help the company when it comes to court cases, though.
Newberry points to a recent case in Alabama, in which a worker was disciplined for not following rules, received more training and suffered an injury. Newberry says co-workers confirmed the employee had violated mandatory safety rules and the company won a workers' compensation case.
Insurers say documentation is also important when it comes to wrongful discharge lawsuits, helping avoid costly legal bills and claims.
Act quickly
When accidents happen, immediately obtain medical care, investigate and report. Costs can go up if accidents aren't handled promptly.
Nagai notes an incident in which an employee failed to report a cut that later got infected, resulting in a workers' compensation claim. If the accident had been properly reported and medical attention given, the repercussions of the incident would not have escalated.
He says timely reporting and handling of claims may also result in a worker getting back to work sooner and avoiding costly workers' compensation payments.
Small incidents that could affect safety or property also should be reported by employees. Nagai says minor mishaps on a piece of machinery could point to a major accident waiting to happen. Water damage to a building that's not properly handled could lead to extensive repairs later, he says.
"Strike while the iron is hot to take that action," says Nagai.
Newberry says that taking all of these steps should pay off with lower premiums, a smoother-running business and a better workplace for employees.
"I see safety as a business process; a lot of people think it's optional," Newberry says.
Risk checklist
Drew Nagai, risk control manager for First Insurance Co. of Hawaii, suggests five broad ways that small businesses can lower their safety risks and insurance costs:
1: Create a safety management organization within the business and check weekly that everyone is working safely and the property is secure. Keep a record.
2: Set up a safety accountability program that holds employees responsible for acting unsafely.
3: Think about operational exposures that can lead to losses and act to minimize those risks. A warehouse operation, for example, could reduce lifting accidents by offering training; an office could look at ways to reduce repetitive strain injuries from data entry.
4: Insist that all employees make safety a priority.
5: Act proactively when accidents occur, quickly seeking medical care, investigating and filing claims.
Free programs
The state's Occupational Safety and Health program offers free safety checklists and sample safety programs on its website. The program does offer free consultations, but this has suffered from budget cuts. Contact 586-9100 ordlir.hiosh@hawaii.gov, or go to hawaii.gov/labor/hiosh.