Hawaii Entrepreneur Awards 2023: Investor of the Year
Individual or entity that has invested substantially in the Hawai'i startup ecosystem.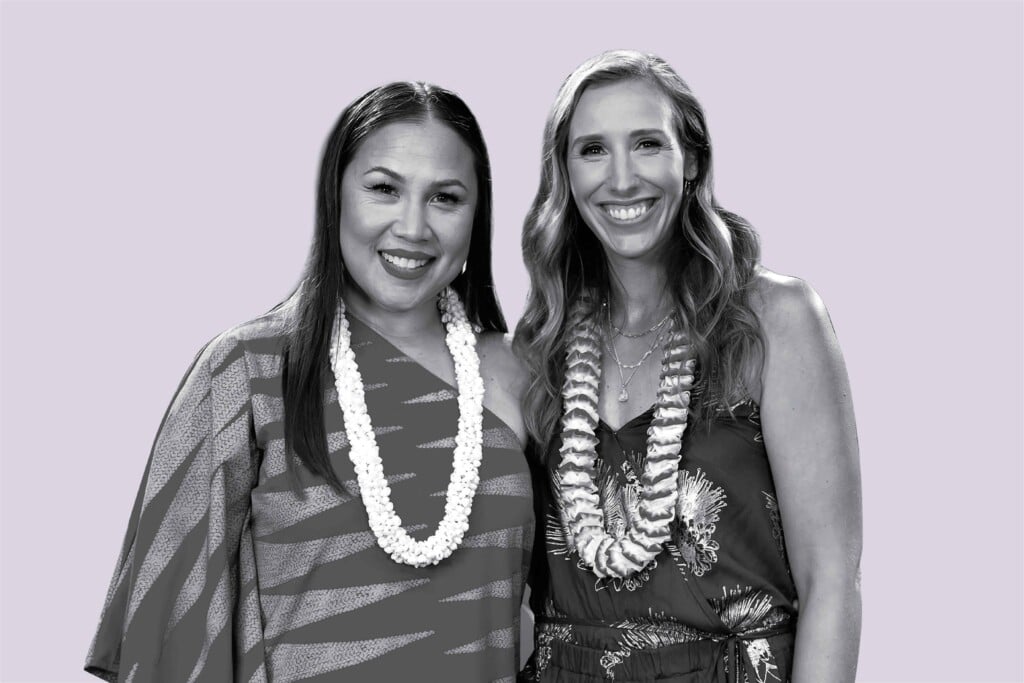 Winner:

Meli James and Brittany Heyd, Mana Up
Mana Up co-founders, Meli James and Brittany Heyd started their accelerator in 2017 to help Hawai'i's consumer-product startups grow. Since then, 74 companies have graduated from the program, and Mana Up has launched a $6.3 million venture capital fund.
"It's been a long journey and we're excited to be continuing to support all these entrepreneurs and this industry that's actually gaining traction," says James, who is also president of the Hawaii Venture Capital Association.
James was not involved in picking Mana Up as Investor of the Year for the Hawaii Entrepreneur Awards. She is on the 12-person selection committee for the awards program, sponsored by the association, but she recused herself from the Investor of the Year vote.
Other committee members felt "strongly that it made sense" for Mana Up to receive the award because "there's just been so much great momentum happening with the work we're doing," she says.
Digital sales have been a huge part of that momentum. In 2019, 40% of the companies that went through the Mana Up program were conducting half or more of their business online. The pandemic pushed that percentage to 69%, according to Mana Up's 2021 report.
Heyd says Mana Up's portfolio of companies generated $61 million in total revenue in 2021 – with two-thirds coming from outside of Hawai'i. That includes out-of-state sales and tourist purchases in Hawai'i.
Mana Up launched its venture capital fund in 2021 because of the shortage of venture capital in Hawai'i and to support the expansion of local product companies, Heyd says.
She says two graduates of the accelerator have already received investments from Mana Up Capital: Kō Hana Distillers, the state's only farm-to-bottle rum company, and Big Island Coffee Roasters, a craft roaster specializing in high-quality 100% Hawaiian coffees and related products.
Last year, three new House of Mana Up stores opened: at the Prince Waikiki hotel, the Mauna Kea Beach Hotel on the Kohala Coast and the Mauna Loa Visitor Center in Kea'au. Its first store is in the Royal Hawaiian Center in Waikīkī.
James says Mana Up is encouraging partnerships among its graduate companies.
"We've helped to create this community, and a lot of the times we're just getting out of the way now because it's really building on itself – which is really the key – where the companies are working with each other and collaborating," she says.