If You Can Read This, You Can Help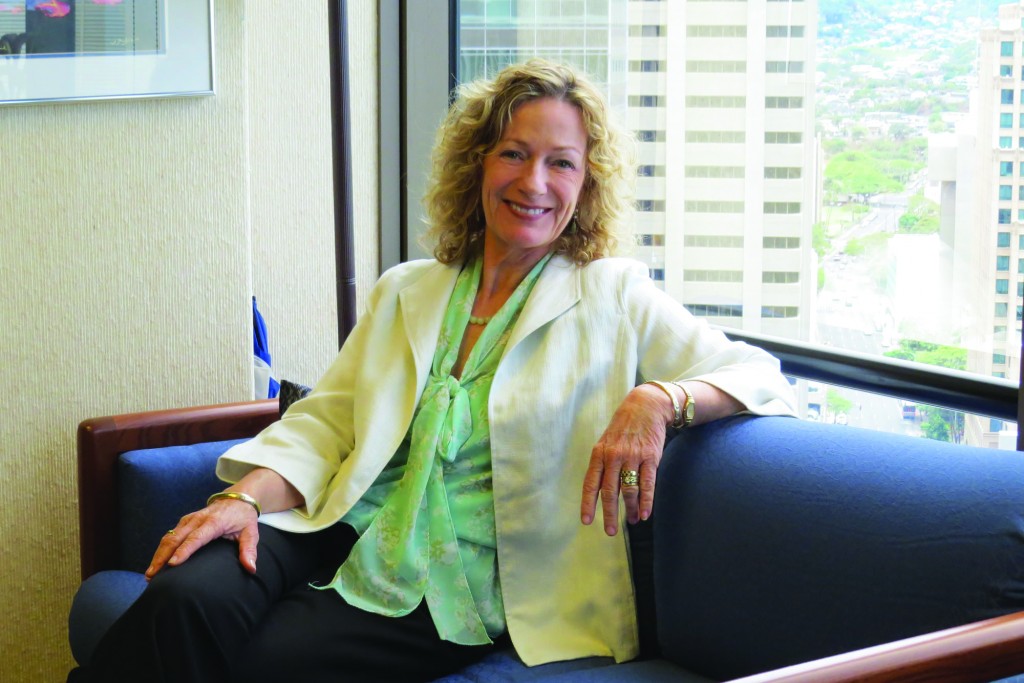 Attorney Nancy Youngren was looking for a volunteer opportunity that would really make a difference in an individual's life when an ad for Hawaii Literacy caught her eye. She looked no further.
Starting in early 2011, for almost three years, Youngren volunteered with the same person once a week until the woman happily broke the news that she had found a job.
"She was highly motivated," Youngren says. Hawaii Literacy's thorough training and program structure helped measure progress, she adds.
Along the way, the woman also registered to vote – and voted – having learned how to keep informed on issues.
"I had such a great experience," says Youngren, an attorney at Case Lombardi & Pettit.
Youngren says her motivation to volunteer began with her discouragement about a lack of balanced information in the media. She reflected on the fact that learning to read is the first step in keeping informed because it enables you to find information for yourself from varied sources.
Since 1971, Hawaii Literacy says it has helped thousands of adults learn basic reading and writing skills to get better jobs, improve their parenting skills and succeed in life. It welcomes volunteers in its programs for adults and children.
R. Scott Simon, volunteer executive director for Hawaii Literacy, says about one in six adults in Hawaii are functionally illiterate – "lacking basic prose skills," according to the National Assessment of Adult Literacy, which is sponsored by the National Center for Education Statistics.
Youngren suggests that people think carefully about where they want to volunteer. "Find something that really sparks your interest, otherwise it will feel like a chore," she says. "Volunteering with Hawaii Literacy, I could see progress."