In Language There Is Career [Sponsored]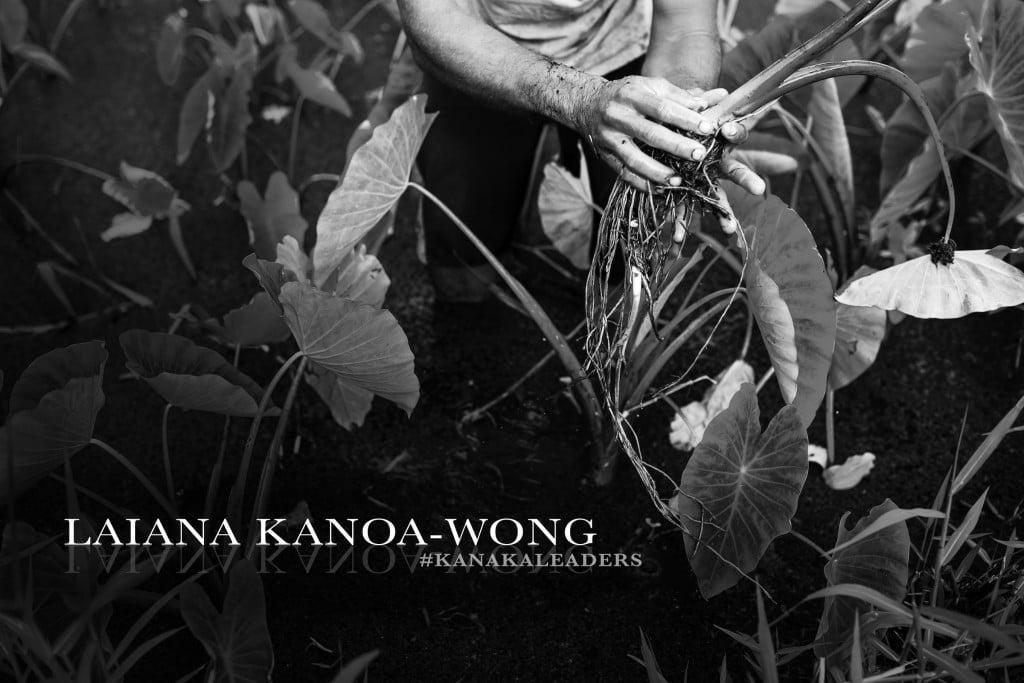 Laiana Kanoa-Wong was a kumu olelo Hawaii even before he had a driver's license. Not surprising since the 33-year-old's parents were also Hawaiian language teachers at the University of Hawaii and Punana Leo. Wong is a proud graduate of Ke Kula Kaiapuni o Anuenue, and accentuated his Hawaiian immersion education with a Bachelor's degree in Hawaiian Studies and Master's degree in Education from the University of Hawaii at Manoa. While he does not have a permanent classroom these days, he continues to educate as the Hawaiian Cultural Specialist in the Hookahua Cultural Vibrancy Department at the Kamehameha Schools. Furthermore, Wong teaches the general public olelo Hawaii daily on Hawaii News Now Sunrise's "Hawaiian Word of the Day" segment. His first name, Laiana, means "the infinite vision of light reflecting the warmth of the sun," and the way he perpetuates the Hawaiian language is a reflection on his name as well.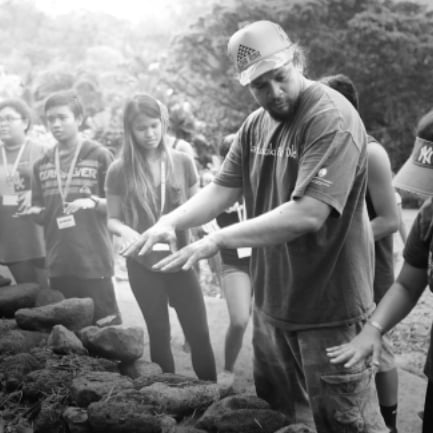 Hawaii Business magazine: What are your professional responsibilities at Kamehameha Schools in the Hookahua Cultural Vibrancy Department?
Laiana Kanoa-Wong: My main responsibility is supporting the development of a world-class Hawaiian cultural based organization. I help to create strategies and opportunities for our staff and students to engage and apply aloha aina in their places of work, through our language, culture, and worldview.
How long have you been working in education?
I have been in this industry since I was 13. I first worked as a kumu kakoo (assistant teacher) in the Punana Leo program throughout high school and college. I also worked as an educational specialist at Ka Papa Loi o Kanewai at the University of Hawaii at Manoa. While I was in graduate school, I was a Hawaiian language and culture teacher at Ke Kula Kaiapuni o Anuenue, I also worked as a kumu at Halau Ku Mana New Century Public Charter school olelo Hawaii, Papa loi and, Papa Waa (canoe sailing). I've also been a part of the Kamehameha Schools extension education program, teaching students at Hoomakaikai (Explorations) and Kulia i ka Pono.
Who was the biggest inspiration in your career from a Hawaiian cultural perspective and how did they influence you?
There have been so many inspirational people that have influenced me in my career and life, including my parents Laiana Wong and Lilinoe Kealoha Wong, who both became Hawaiian language educators for the University of Hawaii and Aha Punana Leo. They provided a solid example for me on the power of education and how it can develop amazing leaders for our community. I was also inspired by our waa Hokulea and her amazing crew like Papa Mau Piailug and Nainoa Thompson, who brought honor and relevance to how our ike kupuna (ancestral wisdom) could be applied and used in our contemporary world. Another huge influence for me is the Protect Kahoolawe Ohana, people like George Helm, Kimo Mitchell and the many others who have taught us the power of Aloha Aina in the protection and restoration of the island of Kahoolawe. I would like to mahalo all of my kumu, my mentors, and friends for their constant support. I would especially like to mahalo my wife and ohana for being my inspiration and my guidance. My devotion to the lahui Hawaii is unwavering, but it is important to always remember and to keep top of mind that my main kuleana is grooming my children so that they can have more opportunities to contribute to a thriving lahui and by doing so, help to make this place a better world.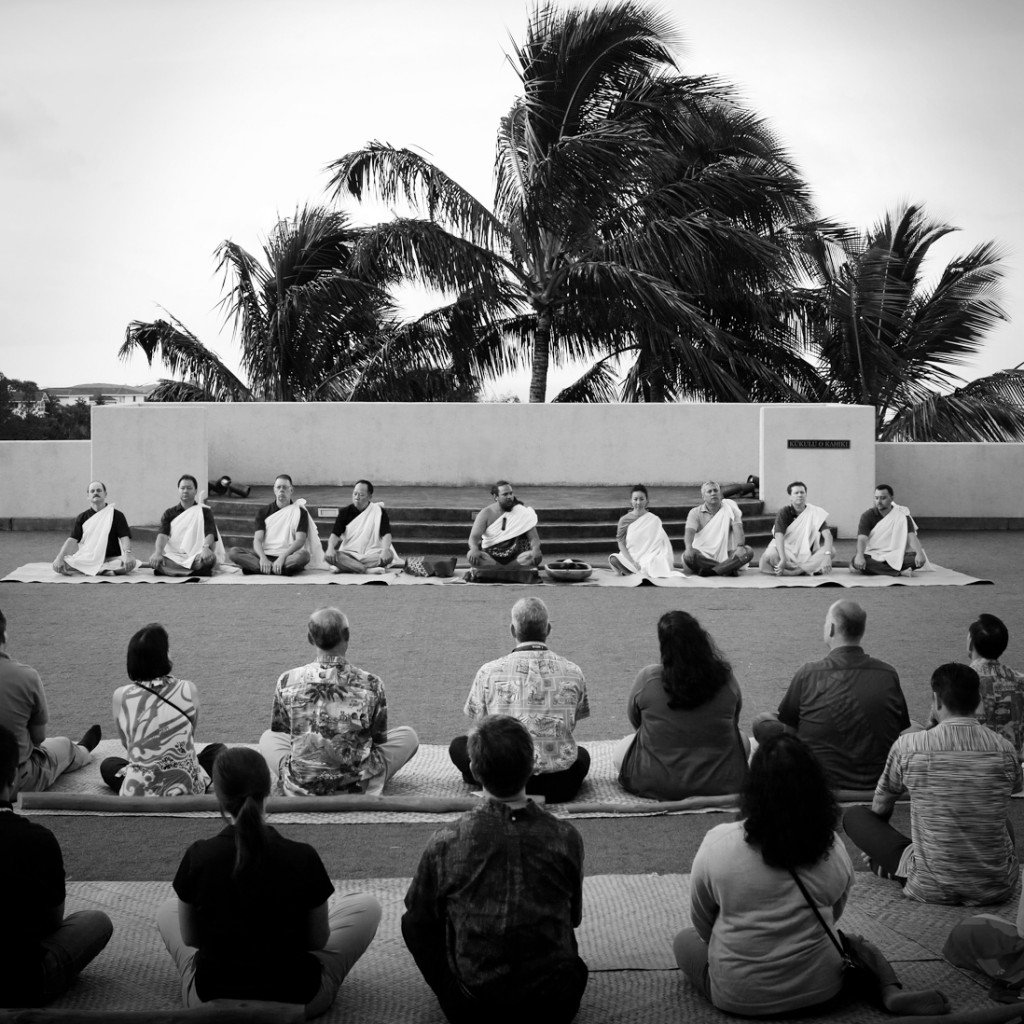 What do you think is the kanaka maoli advantage in your industry?
I believe a huge advantage in my industry is the development of ike kupuna or ancestral wisdom. This can come in the form of learning olelo Hawaiii, loina Hawaii (Hawaiian traditions and customs), and moolelo Hawaii (Hawaiian history and stories). My desire to serve our lahui Hawaii and knowing I can take on any challenge comes from being empowered by our ike kupuna and knowing that I have the support of my ʻaumakua (ancestors).
What is your kuleana and how are you embracing it?
My kuleana is to be the best that I can be for my ohana and for our Lahui Hawaii. I embrace this by constantly challenging myself to improve and grow everyday by learning as much as I can so that I can best serve our lahui. I embrace this kuleana by doing everything with Aloha. Aloha for my oohana, aloha for our aina and aloha our lahui.
Where would you like to see yourself professionally in 10 years?
In 10 years, I want to be in a position of influence in my organization and in our community so that I can continue to serve and lift up our people in the best capacity that I can. I want to start businesses that will share our culture and language with a broader audience. Businesses that will provide jobs and services to our community.
What do you want the future of Hawaiian leadership to look like tomorrow?
I would love to see our Kanaka Hawaiii in positions of influence throughout the pae aina. I would like to see our leaders have a foundational kahua, grounded and connected to our culture and our language. I believe with a solid cultural foundation and a strong Hawaiian identity, you could then build anything you like and find success anywhere and everywhere.