Innovation: KonaRed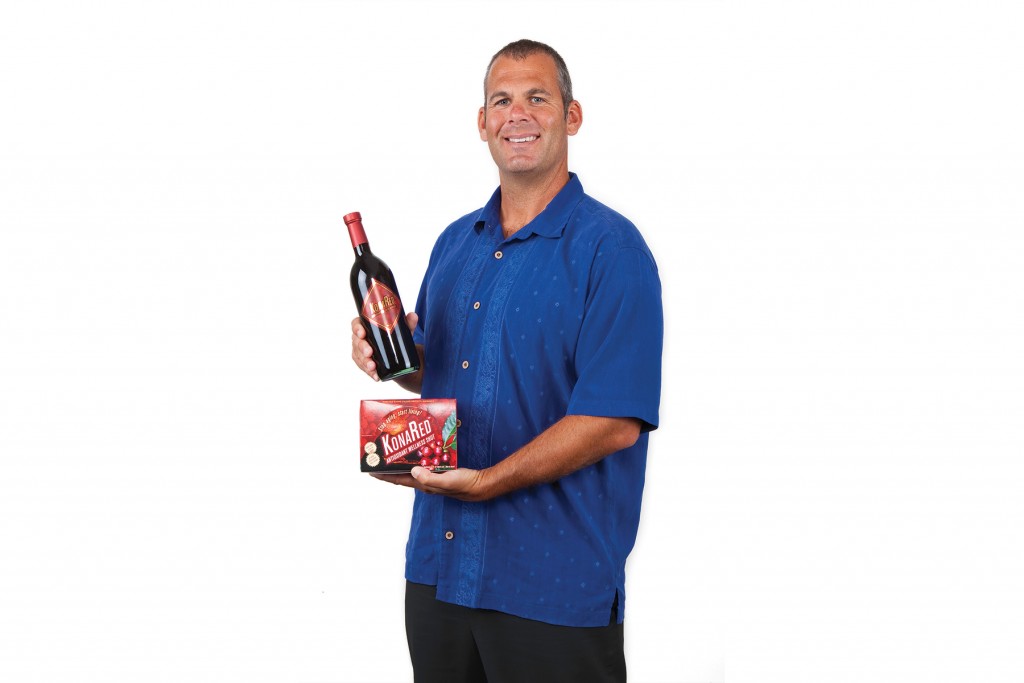 The old saying that "one person's trash is another person's treasure" holds true for Dana and Shaun Roberts. The owners of KonaRed are taking the red fruit of the whole coffee bean, which is usually thrown away, and processing it into antioxidant-packed products.
How It Began
The Robertses got the idea in 2008 after reading a University of Hawaii press release about the benefits of the antioxidant-rich coffee fruit. They paid for their own lab testing, which found the fruit was high in protein, fiber and antioxidants."We realized really what we had on hand is a super fruit," says Shaun.
How It Works
When a pulping machine separates the whole coffee bean from the fruit, "the fruit immediately goes bad," Shaun says. "So, in order to stabilize it, we dry it immediately." After drying, the fruit can be ground and heated to form powdered Kona Red boiled in water from Haleakala to produce a concentrated liquid or turned into a freeze-dried and crystallized liquid.
How It's Used
Shaun says the powder or liquids can add antioxidants to nutritional products, foods, beverages, teas and soft gels. He says KonaRed has negotiated with several companies and signed a deal with Lion Coffee, the largest coffee company in Hawaii. "What we're doing is adding KonaRed coffee fruit back into coffee and making it a high-antioxidant, healthy coffee," he says. The product went on sale in July.