Innovation: Rethinking Rental Cars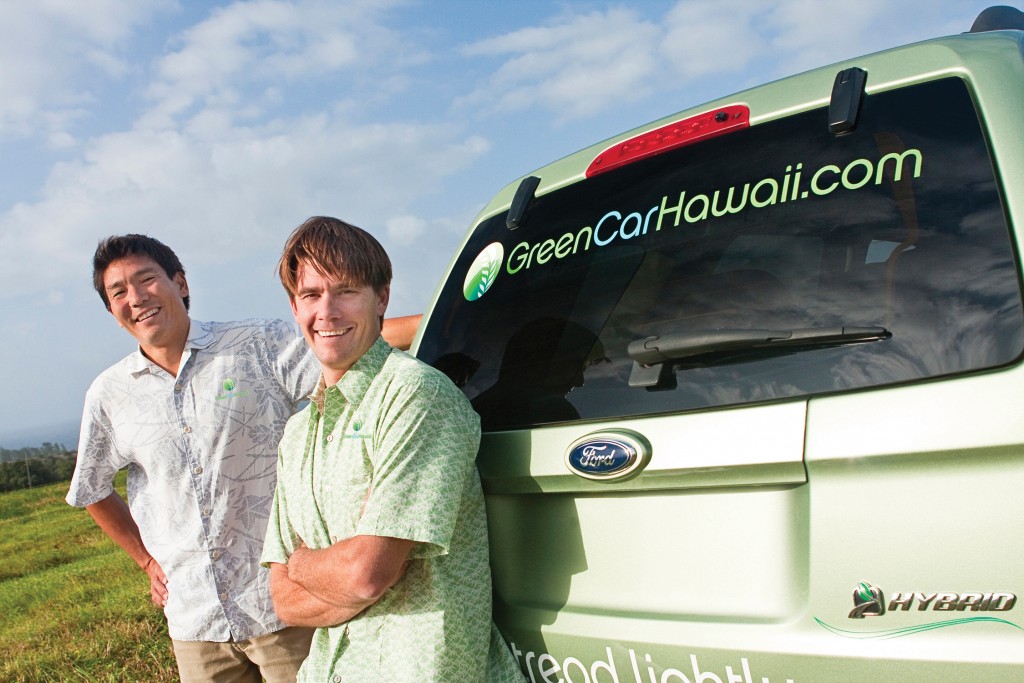 Green Car Hawaii is the first car-share service in the state and the nation's first aimed at tourists, say founders Warren Doi and Justin MacNaughton.
Concept
Rather than rent a vehicle for whole days or an entire visit, Green Car Hawaii customers only pay for the time they use it. They make reservations on the phone, online or at a kiosk using self-service technology. Green Car is not a membership program so there are no fees to join. Rates start at about $15 per hour and include gas and basic insurance. "Ideally, one vehicle could service two to three families every day."
Launch
Green Car Hawaii partnered with the Grand Hyatt Kauai and will launch a three-month pilot program this month with four Ford Escape Hybrid SUVs. "We thought Kauai was the perfect test market because its tourist population is small and manageable compared to Oahu's," Doi says. Next, they hope to expand to Maui and then around Oahu's future rail stations.
Bonuses
Doi says Green Car Hawaii blends hospitality and sustainability because its Escape Hybrids are fuel-efficient and can seat up to five adults. Extras include a GPS map with touch-screen interaction, iPod with plenty of music, voice-activated phone and Concierge Connect, which gives immediate access to Green Car Hawaii personnel or your hotel's concierge.
For more information
greencarhawaii.com
877-NO-GAS-4-U