Inside the Mind of an Entrepreneur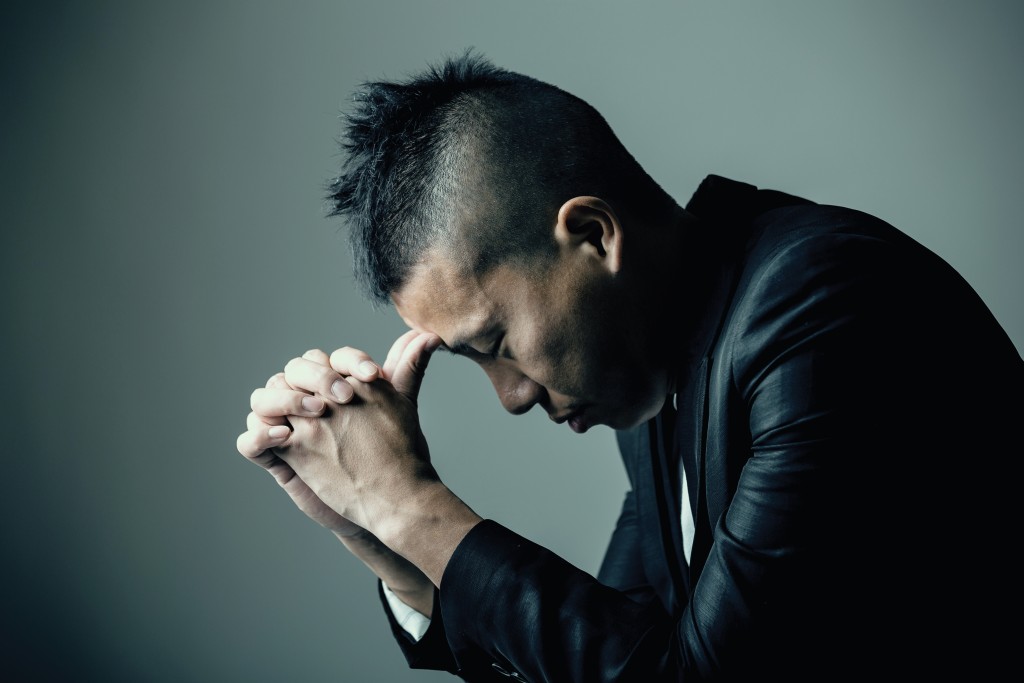 In the high-tech gold rush of modern Silicon Valley, the people most qualified to succeed are the least capable of handling success." That's how HBO describes its buzzy TV show, "Silicon Valley," but is this characterization true?
Ryan Louie shed some light on the issue in a paper recently published in the journal Academic Psychiatry. An M.D. and Ph.D. training in UH's Department of Psychiatry, Louie says he's always been interested in innovation and creativity. "What keeps people going through the ups and downs of their projects? I'm interested in how entrepreneurs start their businesses and what stressors they face, and how we can help them," he says.
While researching his paper, "The Psychiatry of Entrepreneurship," Louie couldn't find much in the medical literature from a clinical psychiatry point of view, so he studied what entrepreneurs wrote about themselves online. They reported feeling lonely. Depressed. Stressed. And worried sick about paying back their investors.
Chenoa Farnsworth understands startup culture. "Entrepreneurship can be a very lonely existence because it comes down to you. It's not shared by your employees or your spouse. You are the person or one of the people responsible for the success or failure of the company," says Farnsworth, who has met her share of budding geniuses in her role as managing director at venture accelerator Blue Startups. "When entrepreneurs get depressed or even suicidal, they're alone at the top. That's the reality. Some people handle that reality better than others."
"Entrepreneurship can be a very lonely existence because it comes down to you. It's not shared by your employees or your spouse."

— Chenoa Farnsworth Managing director, Blue Startups
While entrepreneurs come in all shapes and sizes, says Farnsworth, "What they share is a certain amount of delusion. All entrepreneurs believe that they will buck the odds. We know the statistics of starting a company. Most companies will fail and, if you were very pragmatic and practical, you wouldn't start a company. They believe that they'll do it, versus the 75 percent who don't succeed. There's a lot of bravado."
Younger entrepreneurs, in particular, struggle, says Bee Leng Chua, Ph.D., the executive director at HiBEAM, a Honolulu nonprofit that aids early-stage companies. "In the startup ecosystem, there is a need to be supported by a team, but, oftentimes, they don't know how to build one."
Chua compares startups to cockroaches – unfavorably. A cockroach can take a few whacks, she says, whereas startups "seem programmed to die. They face so many challenges. Entrepreneurs need strength and optimism and perseverance to go through the whole thing and not give up." To find that resilience, they often just need a good conversation with someone they trust; but once the stress is affecting their health, sleep or family, she says, they need a professional counselor.
The classic personality traits seen in entrepreneurs show up not just in the U.S., but across cultures, says Richard Dasher, Ph.D., the director of the U.S.-Asia Technology Management Center at the Stanford University School of Engineering. Dasher has worked with entrepreneurs throughout Asia and says, "The main thing I see is that they are driven. They have built their company around something they believe will make the world better." The main difference, he says, is that U.S. entrepreneurs typically exit their companies in five to 10 years, when they're bought out or go public, while in Asia, they expect to be in charge the rest of their lives and then leave the companies someone in the family. "Many entrepreneurs in the U.S. get good at creating and growing a company at the early stages and become serial entrepreneurs."
These serial entrepreneurs may remain highly stressed, but they are unlikely to choose a traditional route to mental-health care, says Farnsworth. "More and more online options are coming, and will be well suited for this market. There are apps and services that allows you to do your counseling long distance. The modern approach is infiltrating the wellness sector, and will create more accessible options," she says. 
In the future, Louie hopes to see psychiatry added as an integral part of the support provided by startup accelerators and other entrepreneurial support groups. Just like business and technical support, the package can also promote mental-health care and overall wellness. Louie plans to expand his inquiry with clinical research.
"One of the questions is: Are entrepreneurs the same as people who work at established companies? Or are they experiencing a specific set of needs that are unique to their startup world? I'm starting to believe there are psychosocial stressors specific to startup entrepreneurs. I think there's an unmet need. I'm saying, 'Let's build a dialogue.' It doesn't have to be this
way, with people being so hesitant to come forward."
---
Further Reading
Read the first two pages of Louie's article for free or buy the entire article at tinyurl.com/psychLouie.
Software and Internet investor Brad Feld has been very open about discussing his personal issues with depression on his blog, "Feld Thoughts." At feld.com, click on archives and then depression.
"The Psychological Price of Entrepreneurship" is considered an influential article on this subject. It was published by Inc. tinyurl.com/IncPsych.