Rising Interest Rates Affect Which Homes Local Buyers Bid On
Though mortgage rates remain low by historical standards, every tiny increase means that families qualify for smaller and smaller loans.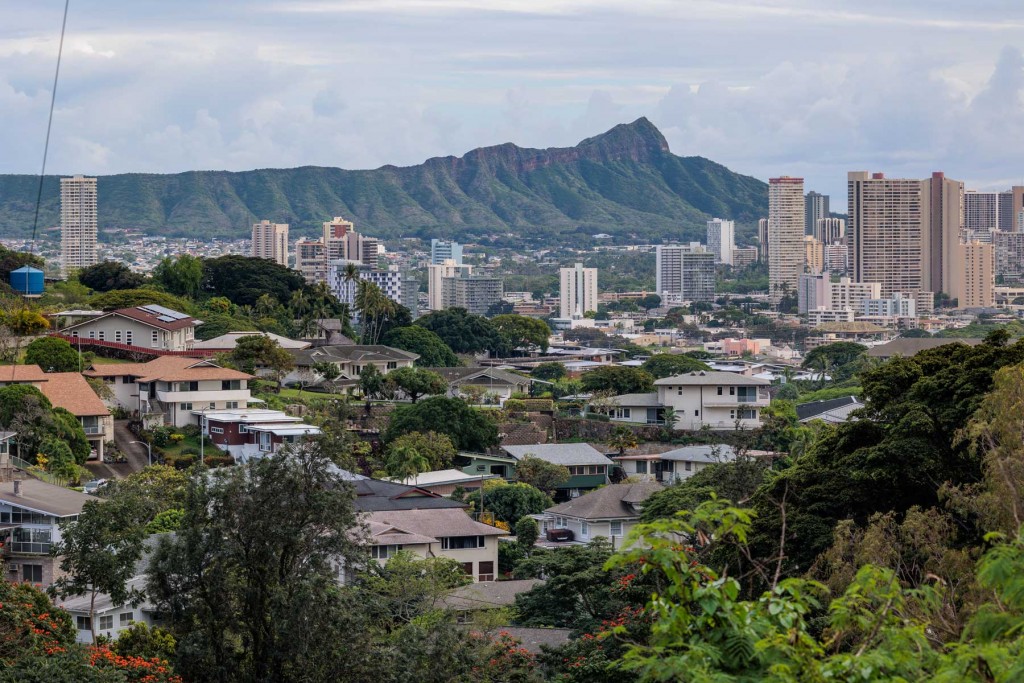 The Federal Reserve may increase interest rates for the first time in more than three years at its meeting next week. The fact that its key interest rate may rise by just a quarter point has already added urgency to Hawaiʻi's red hot housing market as buyers seek to maximize their buying power.
Fed Chair Jerome Powell told Congress last week he'll seek to raise interest rates by 25 basis points, confirming what had been speculated since January, in an effort to tame inflation. The Fed last raised the overnight lending rate in 2019 but has kept it near zero since the Covid-19 pandemic started two years ago.
Mortgage rates are tracked to yields from 10-year Treasury bonds, but any action by the Fed can have a ripple effect on homebuying. In fact, simply the perception that rates will increase can affect decision-making for homebuyers and for long-term investors who see curbs on inflation as good for their investments.
Treasury yields had been rising this year, pushing the rate for a 30-year fixed-rate mortgage past 3.8%, nearly 1 percentage point higher than a year ago and higher still than the record lows of 2020. But the war in Ukraine caused those yields to recede last week and the 30-year rate declined slightly to 3.76%, according to Freddie Mac, which expects rates to remain low in the short term but "likely increase in the coming months."
That can drive some on-the-fence buyers to accelerate their plans to buy.
"As rates tick up, it's caused some urgency," says Chad Takesue, the 2022 president of the Honolulu Board of Realtors and a partner at the Honolulu real estate firm Locations. "People are aware and they're reading what the Fed is looking at doing."
Hawaiʻi lenders' rates for a 30-year fixed-rate mortgage generally ranged between 3.375% and 3.5% last week, according to the Honolulu Board of Realtors' weekly survey.
More important is that a higher mortgage rate can reduce the size of a mortgage that a buyer qualifies for. With O'ahu's median single-family home price at $1.125 million in February, and condominium median at $497,000, every fraction of a percent on the mortgage rate counts.
For example, a couple with an annual income of $200,000 could qualify for a 30-year mortgage of about $967,000 at 3% a year ago. But at 4% this year, that amount drops to $891,000, says Jon Whittington, president of Honolulu-based Compass Home Loans.
"Every percent it goes up in interest, it impacts you about $100,000 in purchasing power," Whittington says.
That changes buyers' behavior in the market, says Takesue.
"It just changes what price points they're looking at and possibly to the point of what neighborhood or product they're looking at," he says.
But even if rates rise this year, it's unlikely to dampen home sales, at least on Oʻahu.
"Interest rates have gone up by a percent," but they remain at historically low levels, notes Shannon Heaven, a broker at Property Profiles Inc. and immediate past president of the Honolulu Board of Realtors. "So as long as we stay in these low digits – there's still just so many people wanting to buy homes."