Jam All Day and Night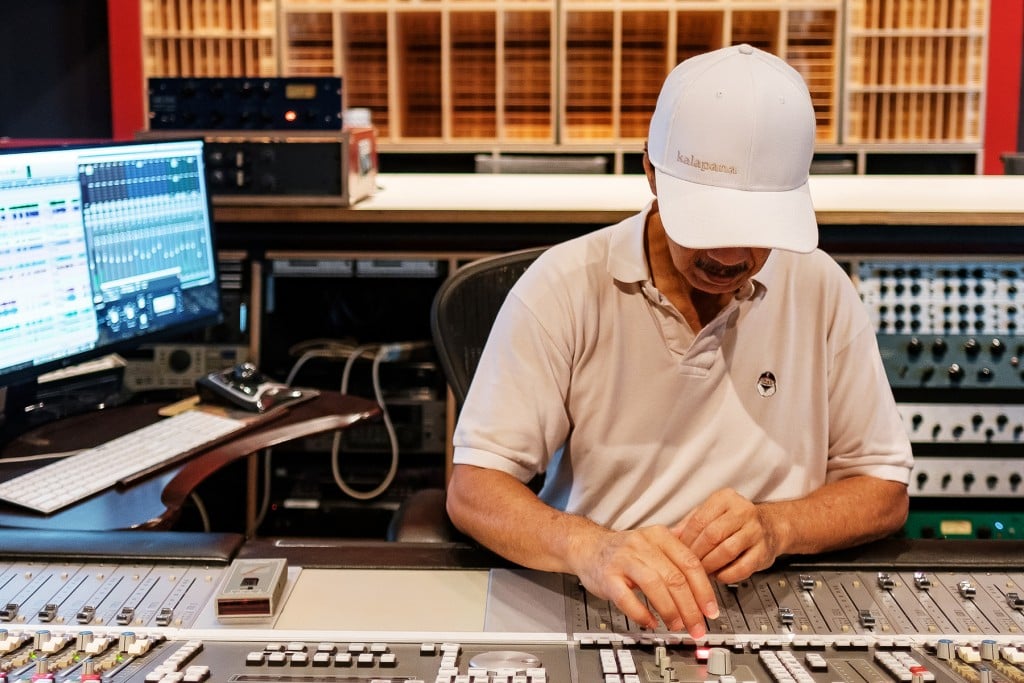 Island Sound Studios in Hawaii Kai has hosted stars like Kanye West, Beyonce and Rihanna
"My thing is keeping this studio open for Hawaii," Gaylord Holomalia says.
"It's more of a mission for me. I want it to be available for our local groups and artists.
"Then I get local interns who've worked for me in the studio, and they'll get a chance to play on big albums. I told a client one of my interns knew how to play the cello. He ended up on six songs! They flew him to New York to finish up."
Holomalia has been the studio manager and sound engineer at Island Sound Studios for the past 19 years. Both Mainland and local celebrities have recorded albums there, including Dr. Dre, Kanye West, Beyonce, Rihanna, Jake Shimabukuro, Amy Hanaialii Gilliom, Willie K, Kapono Beamer and Henry Kapono.
"We're 24/7, so the hours can be crazy," Holomalia admits. "Sometimes we'll put in 18-hour days. When you're creating something and you stop for a few hours, you lose the vibe. I'll get calls at 3 a.m. to email some music files. For the first Kanye session, I got a call on a Sunday at 8:30 p.m. to book that night at 10:30."
The studio – built for $12 million in the back of the Hawaii Kai Shopping Center – originally opened in 1999 as TK Disc Destination. Japanese musician and producer Tetsuya Komuro designed it as his personal state-of-the-art recording studio so he wouldn't have to fly to Los Angeles, according to Holomalia. Komuro said TK stood for "True Kiss."
Later, the studio went commercial and changed owners and names a few times – first becoming Avex Honolulu, then Island Sound Studios. Its current owners, based in Dallas, took over in 2012.
Holomalia, a Radford High School graduate, has been involved with local music since the '70s. He has played with Billy Kaui and Country Comfort, the Mackey Feary Band, Brother Noland and Henry Kapono, and is currently keyboardist for Kalapana.
"But I was always interested in engineering, even when I was recording with Country Comfort," he recalls. "In the '80s I was asked to produce an album for a group called Hawaii at the old Sea-West Studios in Hauula. I learned from the studio owner, Rick Keefer. That's how I got hooked on engineering."
Kenji Sano, the bass player for Kalapana, introduced Holomalia to Komuro and soon Holomalia became the studio's manager and engineer.
"At most we've had two full-time staff at our peak, but right now I'm the only one on-site," Holomalia explains. "But I have a pool of about eight independent contractors I can call upon if needed, such as for engineers or runners. Many big names will bring their own engineers.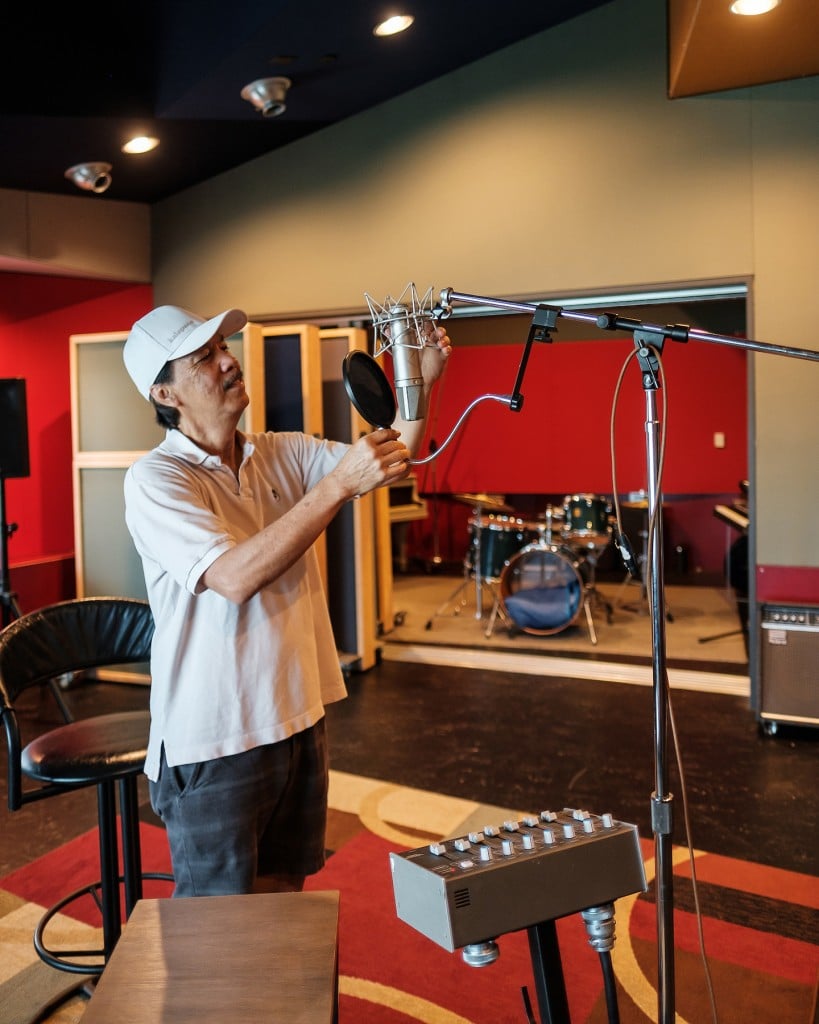 "If we had more staff, it would be hard to keep this studio open because it's hard to stay busy all the time."
Costs are always a concern. "The electricity takes up about a third of our budget," says Holomalia. "We have a 40-ton chiller – our old 60-ton one broke in 2011 – and not having AC will affect our bookings if it gets too warm.
There's regular maintenance on the equipment, including a visit about once a year from "one of the guys who originally installed the equipment from Memphis. There are smaller ongoing costs for TV, phone and internet."
There have been financial peaks and valleys. "I wasn't getting paid for about seven months between transfers of ownership between Avex and ISS," Holomalia remembers painfully. "There were clients who wanted to book, but I couldn't book them."
"Maybe it's because music helps people get through hard times,"


– Gaylord Holomalia, Studio Manager and Sound Engineer, Island Sound Studios
Ironically, the 2008 recession was a "boom" time. "Maybe it's because music helps people get through hard times, I don't know," Holomalia says, "but we had more music going on during that time than before. Kanye came here for seven straight months in 2008."
ISS has also booked TV and commercial voiceovers, and music for movies. "Some of the slack key songs for 'The Descendants' were recorded here, and we did some songs for Dwayne Johnson's 'Journey 2: The Mysterious Island.' "
Singer-songwriter/producer Aidan James, now 16, has been going to Island Sound Studios since he was 8. James is from Hawaii but now lives in Los Angeles.
"I had my first session recording a song there for the TV show 'Hawaii Five-O.' Then I had my first EP release party there when I was 14," James says.
"I like Island Sound Studios because of the location. The recording studios are spacious and it carries a modern vibe. I learned a lot from Gaylord through the years hanging in the studio. He taught me about engineering and music production, and helped me grow to become an all-around artist/musician."
Holomalia says he's optimistic for the future of ISS. "We're all about music in Hawaii, so there will always be a need for recording studios."
Studio Selection
Studio A: Features a Solid State Logic SSL 9000J 112-channel input recording console, using Pro Tools software. Both studios are digital-analog hybrids. Holomalia says this smaller studio can be used for recording, mixing and overdubs.
Studio B: Contains isolation booths and can handle any recording situation, including group jams. "I tell some bands to consider booking this larger studio and to record live," he says. "If the group is big enough, by the time you parse out recording individual tracks, Studio B may be cheaper."
VIP Suite: Both studios have access to a kitchen and lounge. And there's a furnished suite with a king-size bed where weary musicians can crash.
Each month, LocalKineBiz tells the story behind a Hawaii small business. If you know a business we should cover, email localkinebiz@gmail.com.