Jewelry Takes Her Underwater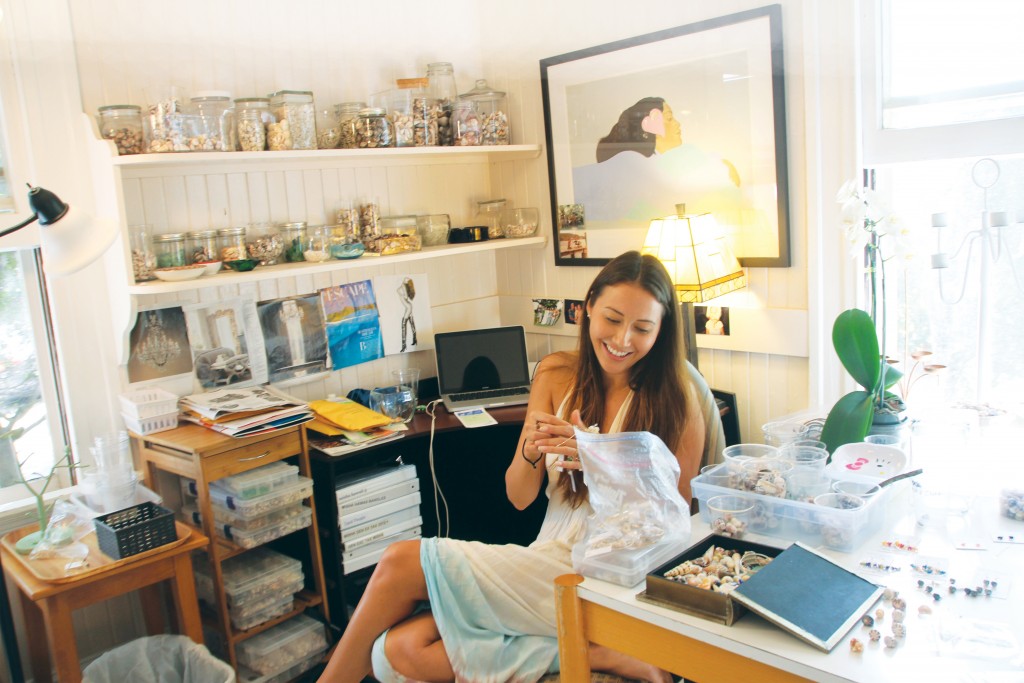 Name: Misha Lam
Job: Jewelry Designer
Experience: One year in jewelry, six in fashion design
Start: From an early age, Lam knew she wanted a creative career. After graduating from Punahou School in 2001, Lam earned a bachelor's degree in fine art from the University of Southern California, then headed to New York City to study fashion design at Parsons, the New School for Design.
"I knew being a fine artist would mean I'd be poor," she says, laughing. She spent several years in the fashion industry, working as a fabric assistant for J.Crew, a shoe designer for a startup and a tech designer for L.A.M.B. "Every time I felt I had learned everything I could, I moved to the next job," she says.
Pivot: In 2011, Lam returned to Hawaii, burned out and ready for something different. She began collecting shells and making jewelry for friends. She launched her shop on the e-commerce site Etsy and now has two part-time employees. Her handmade, one-of-a-kind jewelry can be found in a dozen stores across the Islands.
Biggest misconception: Lam doesn't just hang out at the beach and look for pretty shells. She gets up early every morning and checks her e-mail, fills orders and responds to customer inquiries. Then she spends the rest of the day in production – including cleaning and sorting shells, drilling, assembling – or going to meetings. "It's a lot of work," she says.
Toughest part: Lam loves to collect the shells, but that sometimes means diving in huge surf, dicey conditions, even once after a shark sighting. "Sometimes we dive for five hours straight in the water, which is exhausting," she says. "Then I might make jewelry the rest of the day until midnight, especially when we are preparing for a big trade show or trunk show."
What it takes: Lam runs all aspects of her business and that means juggling tasks. "It takes hard work, quality control and creativity," she says. "I work all the time."
Rewards: Lam loves "being in the ocean and underwater," but she also appreciates it when customers say they love her jewelry. "That's the most rewarding part."