Keeping Children Safe on Moloka'i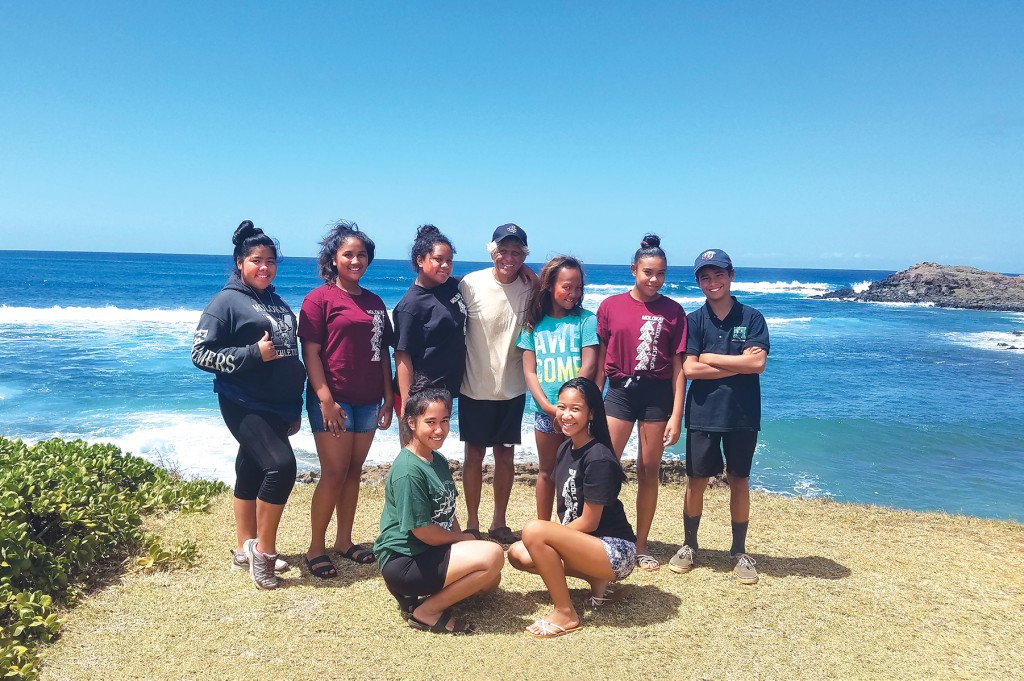 Moloka'i is known as The Friendly Isle, but the nonprofit Moloka'i Child Abuse Prevention Pathways is teaching students about uncomfortable issues and another dimension to friendship.
"The MCAPP teachers taught us all about suicide and bullying," says 'Ohi'aku Ritte Camara Tangonan, 12, who's been involved with the program at Moloka'i Middle School since fall 2018. "This class is good because if you have a friend who's getting bullied or is thinking of ending their life, then you can help them.
"I have never experienced sexual abuse or had any friends who did, but if any of my friends did, then I'd do something about it – maybe talk to them or tell a teacher. If they don't listen, then I'd keep telling someone until my friend's voice is heard."
In January, Tangonan became a youth mentor in the program "Lamakū," which refers to the traditional Hawaiian kukui nut torch, connoting leadership.
"MCAPP has changed my way of thinking. Now I know that anything is possible by striving for your goals and helping others."
Child sexual abuse – particularly within families – is underreported universally, but particularly on Moloka'i, according to MCAPP executive director Elizabeth Fujii. "In 2015, there were 19 reports of child abuse and neglect on the island," which works out to a rate of 12 cases for every 1,000 children. The average rate across Hawai'i was 4.8 per 1,000 children.
"Youth leadership is the key to prevention and to generating the community will to address this issue at all levels. Without prevention and awareness efforts, the main people educating youth about sexual violence are the perpetrators," Fujii says.
All pre-K through 12th grade schools on Moloka'i participate in the MCAPP program. Elementary students meet once or twice a year and seventh to 12th graders meet once a week for seven weeks.
"In elementary school, we teach them about how their bodies are special to them, and about 'good secrets' and 'bad secrets.' As they get a little older, we tell them about boundaries and how to communicate boundaries, and also about understanding gut feelings," Fujii says.
"In middle and high school, we talk about consent and defining sexual violence in more detail."
The program measures success through student evaluations, skills and knowledge tests and whether attitudes change, Fujii says. "We also hear from police and therapists that our work has made a difference in supporting youth to get help when they need it.
"When survivors of sexual abuse don't get the support they need, there are links to future depression, disease and lower economic achievement."
Nearly 60 percent of the agency's annual $230,000 budget comes from private grants, and the remainder from government funding. It has three full-time staff and one part-time contractor. About 750 students participate in MCAPP programs annually, Fujii estimates.
"We're also starting a high school club for students who are enthusiastic about the curriculum and want to learn more. We'd also like to take the curriculum into home schools, and to integrate the program into church and sports settings.
"I'm optimistic for the future of Moloka'i and MCAPP. We're in it for the long haul, but it's going to take some work.
"Our goal is to empower the most vulnerable first."