Korean Home Cooking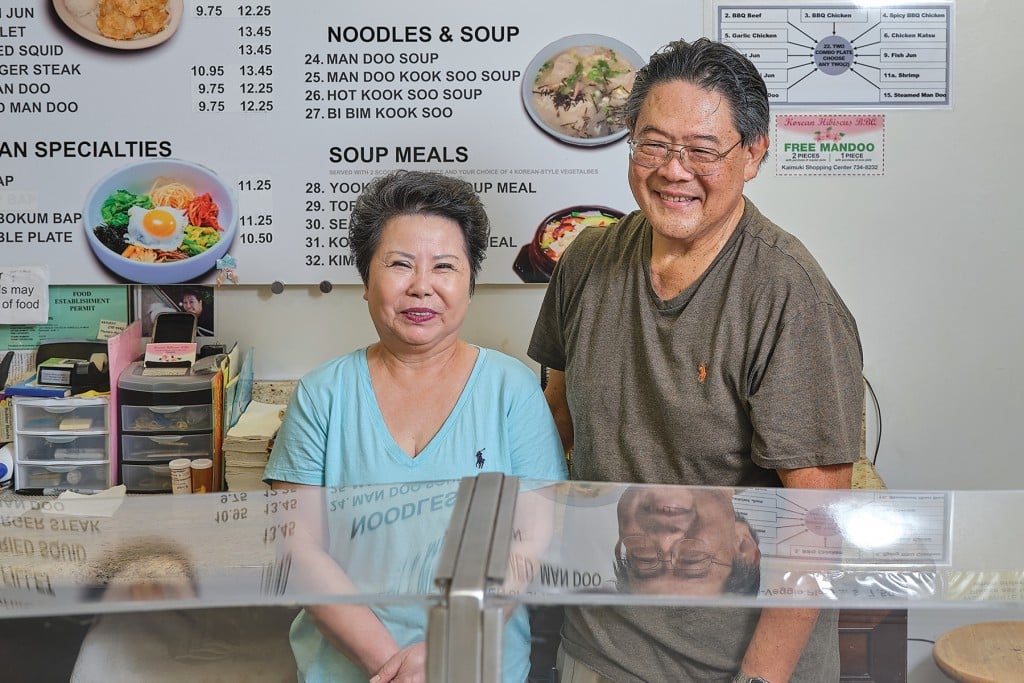 Korean Hibiscus BBQ offers traditional dishes localized for Hawai'i
Blake Nuibe, who's been a customer of Korean Hibiscus BBQ for almost 15 years, calls it "the best Korean takeout on the island: fast, consistent, quality Korean food and the portions are huge!"
"This is one of the last few remaining mom and pop family-owned restaurants – not corporate-owned or driven. The owners – Raymond Kodani and his wife, Shirley – are humble, sincere individuals and very hardworking."
Raymond, 67, was born in Hilo, but grew up in Pālolo on O'ahu. Shirley, 63, was born in Busan, South Korea, and lived in Seoul before coming to Hawai'i in the 1980s.
"We met through mutual friends," recalls Raymond, a Saint Louis School graduate. "At the time, she was working the counter at a Korean fast-food place in Hawai'i Kai.
"Shirley's mom and older sister back in Korea were both good cooks, so she had great sources to learn from. All our recipes at our restaurant are from Shirley, and we cook for our customers like we would for our own family."
A few years after they married, Shirley opened her own Korean eatery, taking over the former Doraji restaurant in the Aina Haina Shopping Center in 1996. "Shirley was supposed to run her restaurant and I was going to continue working at Toshiba as an electronics repair service manager," says Raymond. "But there were so many problems with the previous restaurant, I ended up having to leave my full-time job to help fix them.
"It was a steep learning curve for us at the beginning, because this was our first business. … Boy, did we work hard. We were putting in 14-hour days, seven days a week."
The couple used their savings, took out a loan and got financial help from Raymond's parents to start the business, which is named after South Korea's national flower.
In 2010, they moved into the Kaimuki Shopping Center, where they are currently.
Raymond says 'Āina Haina is "more of a higher-income bedroom community," where customer habits are more predictable. "We could plan on when people would go on vacation and business would be slow. But Kaimukī has such a variety of businesses and people transiting through, it's hard to know when it'll be busy or slow."
Most customers are repeat locals. "I think they appreciate the fact that they have options in how we prepare their food," observes Raymond, citing choices in levels of spice, salt and Ajinomoto, as well as the more than 80 combination plates on the menu.
"Customers also like our consistency of taste. Our cooking is more traditional but localized for Hawai'i. We have a lot of Korean, Chinese and Japanese nationals who enjoy our food."
The couple takes pride in making most of their dishes from scratch – a labor- and resource-intensive process. "For example, all our soups are made from our own boiled femur bone and beef brisket broth, and from there we add the seasoning and ingredients to make whatever specific soup they're ordering," says Raymond.
"We mostly blanch our vegetables, allowing them to keep longer. We only use two oils: soybean and sesame seed."
As for dine-in versus takeout, "takeout is very popular in Hawai'i," says Raymond. "Many seniors aren't mobile, so their children bring them meals to eat at home. A lot of people are busy nowadays, so takeout is convenient."
The Kodanis say that after more than 20 years they still enjoy meeting people and cooking for others, so they'll continue the eatery for as long as they can.
"But there are no guarantees," Shirley says with a laugh. They've recently started to take well-deserved days off on Sundays and holidays.
Menu Highlights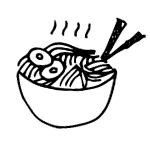 No. 2a – Beef Stir Fry
"Shirley made this for our grandkids," Raymond recalls. "Instead of just having bulgogi (BBQ beef) and vegetables and rice, she mixed in japchae (long rice) noodles and vegetables and made it into a stir-fry. It's so popular – everybody loves it."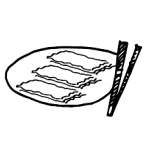 No. 8 – Meat Jun
"This is a marinated beef rib-eye cut, not a regular cut that you tenderize with a hammer. It's a better cut of meat with more beef flavor. Then we pan-fry it with a flour and egg batter."
Hapa Rice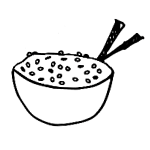 "We always had white rice, but customers in 'Āina Haina started asking us for brown rice. Having the two choices slowed us down, so when we moved to Kaimukī, we gambled and mixed the brown with the white. It's a healthier version and more palatable than just brown rice. I named it 'Hapa Rice.' Now it's really popular."
Korean Hibiscus BBQ
Kaimuki Shopping Center
3221 Wai'alae Ave., Suite A4
734-8232