Last Chance to catch a Rising Star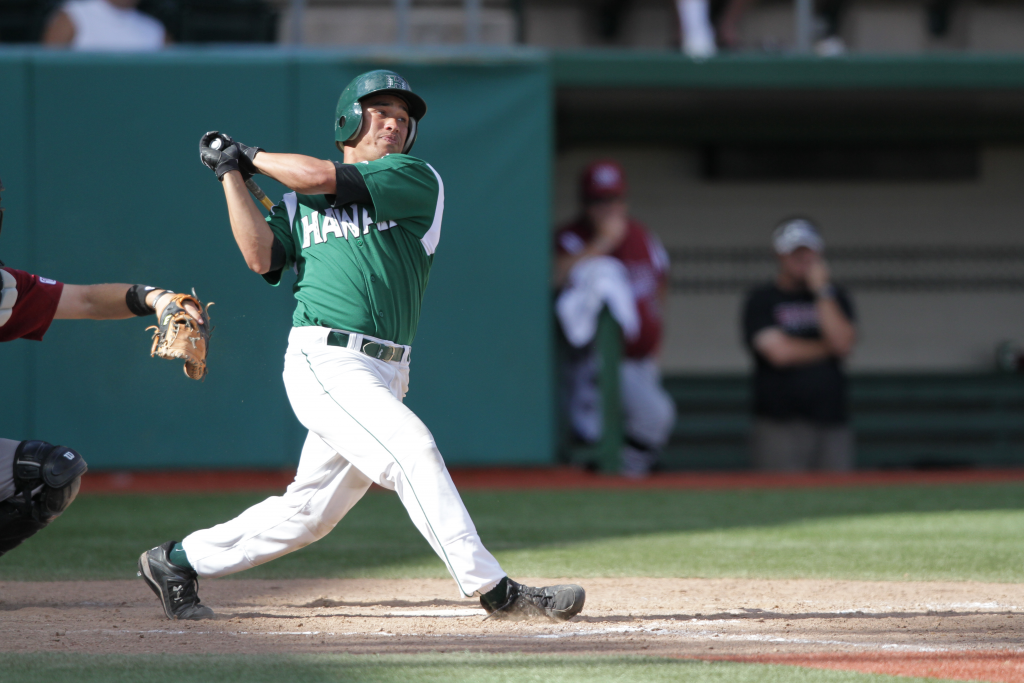 University of Hawaii baseball fans, take a good, long look at junior second baseman Kolten Wong this season. Study each at-bat and savor every defensive gem. Appreciate him now, because soon the Kamehameha-Hawaii alumnus will be just like his home run swing.
Going, going … gone.
"It's not a question of whether he'll turn pro after this season," says UH head coach Mike Trapasso, "it's more a matter of how high he'll go in the draft" run by Major League Baseball.
Wong already commands an impressive resume: Most Outstanding Player of the 2010 WAC postseason tournament; Most Valuable Player of the prestigious Cape Cod summer league; and a two-time selection to the Louisville Slugger Postseason All-America Team.
"We're looking forward to just watching the year he's going to have," says Trapasso, now in his 10th season as the Rainbows' skipper. "We'll have good hitters in front of him and behind him, so Kolten has to be patient and not try to carry the whole team. He just has to go out, be himself and have fun playing the game."
The Rainbows went 35-28 last season, winning the WAC Tournament and advancing to an NCAA Regional championship. They open their season on Feb. 18 with a home series against Oregon.