Laughter Therapy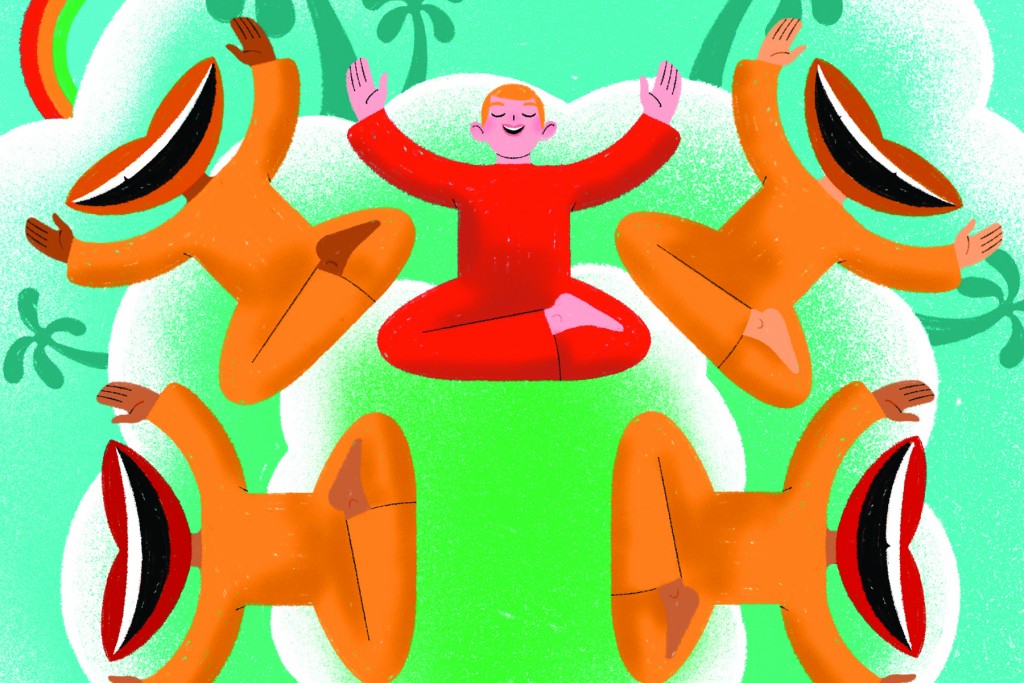 Name: Joyce Marvel-Benoist (MAR-velle Ben-WAH)
Age: 58
Job: Laughter coach and owner, The Exclusive Hawaii, an addiction treatment center in Hakalau on Hawai'i Island
Beginnings: Marvel-Benoist was born and raised in the rural coastal community of Tillamook County, Oregon. "My parents ran a United Methodist youth camp," she recalls. "Even as kids, we were invited to collaborate on solutions to problems. I went on to be a student of a wide variety of organizations, but always with a passion to expand creativity and life-affirming services."
Marvel-Benoist and her husband moved to Hawai'i in 2002 to address his health problems. She opened The Exclusive in 2012.
"I am a certified leader of laughter yoga by Dr. Madan Kataria, a cardiologist who started this movement in Mumbai, India. I trained with him in 2007 and started by leading community groups on the Big Island.
"I have even laughed with a group of convicted felons in a program to turn them around."
What it takes: "I offer laughter experiences as part of classes I teach at The Exclusive. It's important to understand that one doesn't need humor to laugh. We laugh as an exercise, because even faking laughter will signal the body to create endorphins. These 'happy hormones' will help even a deeply depressed person find access to humor.
"Laughter yoga is an extremely effective method for changing breathing patterns, chemical balances in the body and oxygenating the brain. It is an excellent adjunct to trauma-informed therapy, to increasing memory and bettering test scores.
"It's not unusual for people to experience a bit of resistance to this approach, but it's delightful to see how quickly laughter and playfulness take over. Dr. Kataria refers to this as cultivating a childlike enthusiasm, and it works!"
Assisting grief: "I was asked to do laughter yoga for a grieving families group. It was very intense, but the healing was occurring within 10 to 15 minutes of the group starting. People were so grateful for the opportunity and support to express their mix of laughter and tears."
Challenges: "It looks like something anyone can do without training, but when we really attune to individuals and the traumas they are healing from, it becomes clear that this requires a high level of attention and presence; adjustments in the program are made minute-by-minute. Safety is essential – including physical (such as for those with health conditions), mental and emotional." 
Misconceptions: "Laughter yoga is only called 'yoga' because it comes from India, where yoga is a name for most everything, but it doesn't involve yoga poses.
"People may think laughter yoga is just silly, noisy, obnoxious or embarrassing. These are people who have lost their connection with childlike play but who may benefit the most from laughter experience exercises."
Pay range: "Laughter yoga is often offered for free. For many years, I led and co-led classes that were by donation, with the money going to the charity Smile Train, which repairs children's cleft palates."
This interview has been edited for clarity and conciseness.