Local Couple Creates Teas From Own Recipes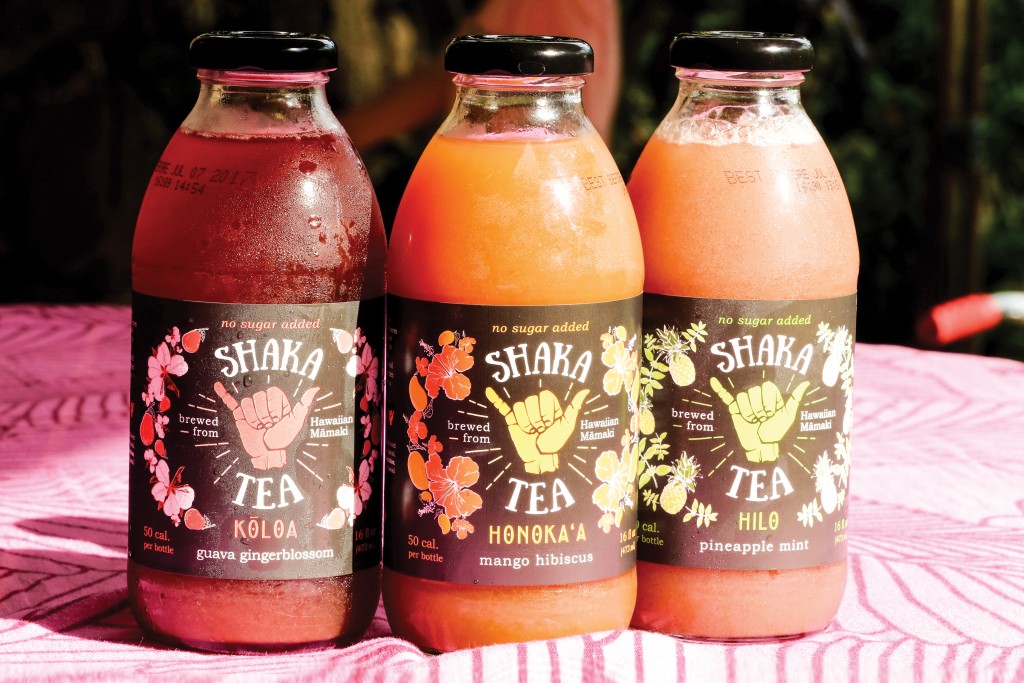 ORIGIN: Married couple Bella Hughes and Harrison Rice have been tea drinkers since college. "My first present to him nine years ago was a very fancy loose-leaf tea," Hughes says.
Hughes, born and raised in Hawaii, knew the benefits of the mamaki plant, which is endemic to the Islands, and the couple began making their own mamaki tea while living in Abu Dhabi. After having their first child, they had little time to brew the tea daily, so they brewed it, iced it and sweetened it with natural fruit juices. "We loved it," Hughes says.
Now they are selling three ready-to-drink versions of mamaki tea, each blended with fruit and other flavors. They are all marketed under the Shaka Tea brand.
HEALTH BENEFITS: Rice says mamaki tea has more catechins than green tea and has chlorogenic acid, which gives it a "kick without caffeine." It also has an anti-inflammatory antioxidant called rutin, he says.
Kealoha Domingo is a Hawaiian practitioner and board member of Papahana Kuaola, a nonprofit in Heeia that creates educational programs focused on environmental restoration and economic sustainability integrated with Hawaiian knowledge. Papahana Kuaola grows many plants, including mamaki.
"There are many beliefs that mamaki is beneficial for health reasons, with powers such as cleansing blood, antioxidant, general health and helping to lower blood pressure," Domingo says, adding that he drinks mamaki tea daily.
NEXT STEPS: Hughes and Rice have five other jobs between them to support themselves while working hard to expand Shaka Tea. "We're also hoping to find backers locally so we can have that nice mix of industry expertise and local support. We ultimately don't want to work five other jobs but focus on the business itself," says Rice.
The couple has an advisory board and mentors to help them, plus some national exposure. "Specialty Food Association of America puts out a specialty food magazine, and in the fall they recognized us as a new national trend," Hughes says. And Paradise Beverages is committed to distributing Shaka Tea in Hawaii, on the Mainland and in Japan.