Wong's Drapery Shoppe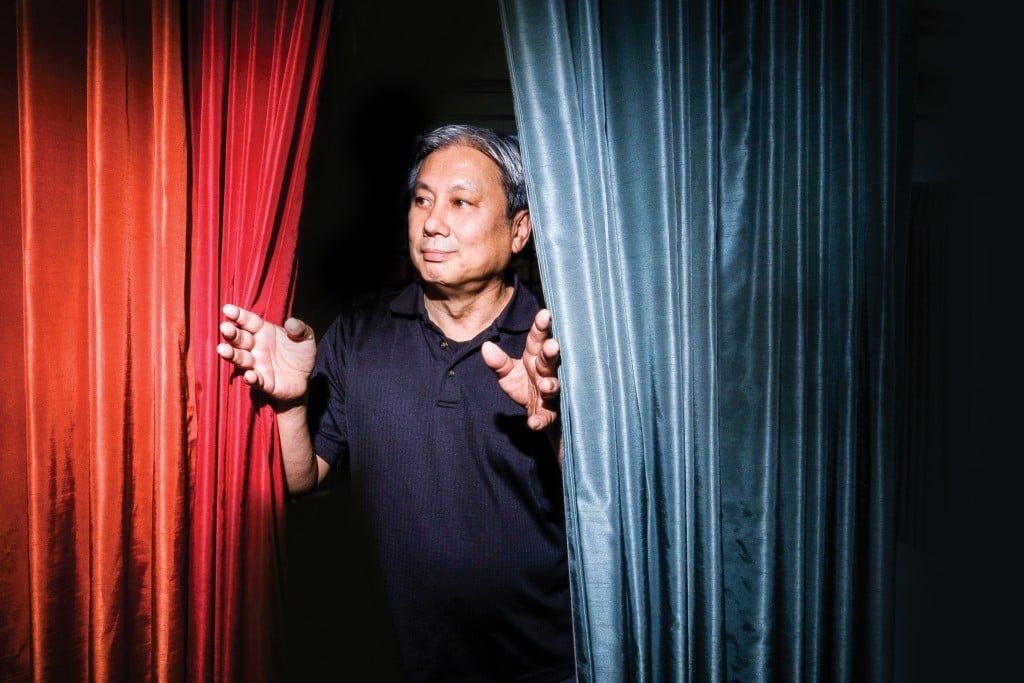 The drapery shop is on Beretania Street, across the street from where the original store opened in 1947.
Mel Wong has been working for his family's drapery business since he was in high school in 1969.
"I was working at the store on weekends, holidays and summer vacations," remembers Wong, 64, president, CEO and sole owner of Wong's Drapery Shoppe Ltd. "I learned all the positions – sewing, stocking, office and installing. Then, once I graduated from UH in 1974, I was heavily involved in the business."
The window-covering business currently on South Beretania Street was founded by Wong's grandfather, Inn Wong, just after World War II, and has survived moves, consolidations and financial ups and downs.
The feisty Inn only had six months of formal education, yet he managed to rise from bottle washer at Maui Soda Works to bookkeeper, then he moved back to his hometown of Honolulu to work as a bookkeeper and sales clerk for a small dry goods store. He eventually became assistant manager for Liberty House's dry goods and drapery department.
In 1947, the 58-year-old Inn fulfilled his dream by opening Wong's Drapery Shoppe at 1293 S. Beretania St., where Beretania Florist is now. Two years later, the flourishing business expanded into a larger space in Chinatown vacated by C.S. Wo, at King and Smith streets. Then, in 1969, it moved to its current 40,000-square-foot location on South Beretania, where it has a long-term lease.
Mel Wong's father, Richard, ran the company from 1976 to 1997, followed by his uncle, Mun Kin Wong, and his aunt, Ruth (Wong) Lee, until 2012, when Mel Wong took over. Mel Wong's wife, Janice, and his brother, Steve, assist in sales, along with a staff of nine.
"The way of doing business here has changed relatively quickly," Wong notes. "In Old Hawaii, customers were pretty mellow. Today, consumers want everything now. They can instantly compare prices on their smartphones – whether it's an accurate comparison or not."
Wong says experience matters. "We concentrate on selling quality items. There's a lot of stuff out there you can buy that's way cheaper – like mini-blinds – but they may be made in China and the strings will start breaking after a year or two, and you can't buy replacement parts.
"We approach business from both ends: We offer ready-made drapes for half the price of custom drapes – that appeals to those just starting out or renting. But for people who want something really nice for their home, we can customize drapes for the higher end."
Department stores used to be competition, according to Wong, but they mostly got out of the window-covering business in the '80s and '90s because it was too labor-intensive. "There are many different sizes, you have to get the right hardware, then you have to know how to install the drapes yourself. Even some contractors don't know how to put up drapes. Sometimes it requires special knowledge, tools and hardware. It's a niche market."
Now, the challenge is to fulfill quotes online and to engage in social media. "Even with the use of computers, there're a lot of steps from making the sale to delivering on the sale, and you can run into problems and have to figure out how to solve them," says Wong. "But, we've been fortunate to keep up."
Another challenge is meeting the expectations and tastes of visitors and those from abroad. "In Hawaii, the elements come into play – especially the sun and salt air," Wong explains. "Drapes that used to last 20 years now may only last three to four years, because the sun is so much stronger. The fabrics are not as heavy as they used to be. You don't run into those problems on the Mainland or perhaps in other countries, because you're not as close to the equator."
Although Wong's Drapery saw a 20-percent drop in business during the 2008 recession, it only took two years to recover, says Wong.
About 60 percent of its customers are home owners; about 30 percent are property managers or renters; and the rest are business customers.
Ian Lind, 68, an online blogger and a part-time columnist at Civil Beat, has been a customer of Wong's Drapery for almost 10 years. "There was a large, slanted window for a house we had in Kaaawa for which we had Wong's install a blind," Lind recalls. "It was a very difficult job due to the angle and size. I was getting frustrated because they couldn't get it to work, so I wrote a small note to the company.
"Immediately, the workers came back and totally redid the job at no cost to us. They ordered heavier-duty hardware and stood behind their product. They made it all right and they didn't fuss or moan about it.
"So when we were fixing up my parents' old house in Kahala, we just thought, 'Why should we go elsewhere, when we know the Wongs do business right?'
"We're so pleased. Everything's built to order and fits perfectly. Their products are really good, and their advice is rock-solid. They are very pleasant and responsive, and that's hard to find nowadays."
Wong says he'll continue to work as long as he can, and would like the Wong's Drapery tradition to continue after that, but insists it doesn't have to be carried on by a member of the family.
---
WONG'S WINNERS
Solar Shades: "In Hawaii, the main function outside of privacy is sun protection," Wong points out. "Right now, solar shades are popular because they're high-tech and thin, yet you can still have visibility."
Blackout Drapes: "These are what you have in hotels – to darken the room or to keep sound out. It's a heavy, laminated lining that also helps keep the room cooler. Now, with condos and noise all around, people have to use them otherwise they can't sleep."
Woven Wood Drapes: "These are made of real wood in the old-fashioned bamboo style, and are popular because they withstand the sun a lot better than fabric does."
WONG'S DRAPERY SHOPPE
1330 S. Beretania St.
596-2722
wongsdraperyshoppe.com