Love Roller Coasters? Then Join the Local Restaurant Business
2021 was a wild ride of exhilarating ups and terrifying downs, unexpected twists and turns, and high supply and labor costs. And for owners worried if their restaurants would survive, it was a year of nonstop anxiety. The forecast for 2022 is better: more customers plus growth in takeout and delivery.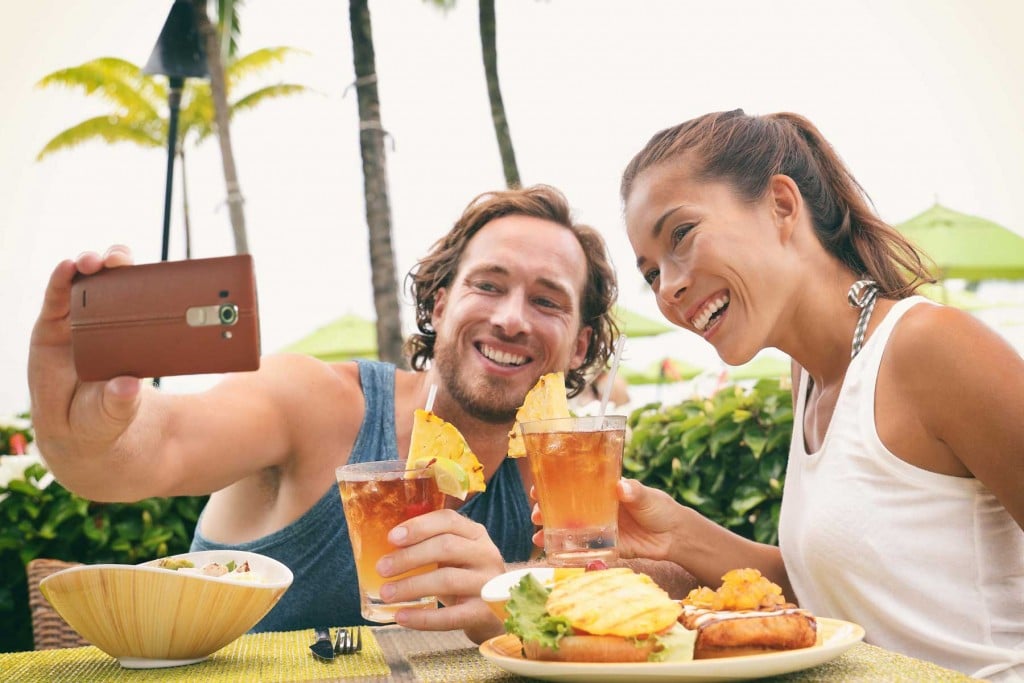 Covid was never on the menu in Hawai'i. Nonetheless, the rise and fall and rise again of new case numbers during 2021 was the driving force for an up-and-down year for local restaurants.
"2021 will go down as the year of 'promise' for Hawai'i restaurateurs," says Doug Harris, founder of Food Gurus Hawaii. "Those pandemic survivors who were able to stay in business with government handouts and takeout offerings welcomed a surge of increased traffic flow around March that steadily increased all the way to a record summer.
"In fact, the pent-up demand across the country caught everyone off guard with labor pool shortages and supply chain shortages. According to the National Restaurant Association, wholesale food and labor costs each jumped 9% in 2021."
The graphic accompanying this article matches the ebb and flow of Covid numbers with results from the Food Gurus Hawaii Restaurant Index. The index tracks over 3 million transactions monthly at more than 130 restaurant locations statewide. Small graphics provided by Food Gurus show individual categories within the index, such as Maui and Hawai'i Island restaurants, and fine dining, casual and quick-serve, which include fast-food restaurants and food takeout from convenience and grocery stores.
Harris notes one clear shift during 2021: The arrival of the deadly delta variant drove many people away from in-restaurant dining. The less deadly omicron variant didn't as much, even as case counts soared.
Harris predicts 2022 will be another "challenging and interesting year for Hawai'i's restaurant owners.
" ʻThe pandemic's nearly over!' sentiment among consumers and pent-up demand to socialize, to get back to some kind of normal, will drive strong demand and increased traffic count before settling into a steadier rhythm" during 2022, he says.
"The biggest challenge for operators serving these communities will be keeping their prices affordable for repeat consideration. Record labor, food and operating cost inflation is a huge issue that will crimp the opportunity to take full advantage of the coming surge."
Harris' other forecasts: Restaurants in Waikīkī and other resort areas will see very strong demand as visitor arrivals surge – and they won't be as affected by food costs as restaurants elsewhere that cater to residents. And takeout and delivery demand will continue to grow even as people return to dining out in larger numbers.