Locally Crafted Canoes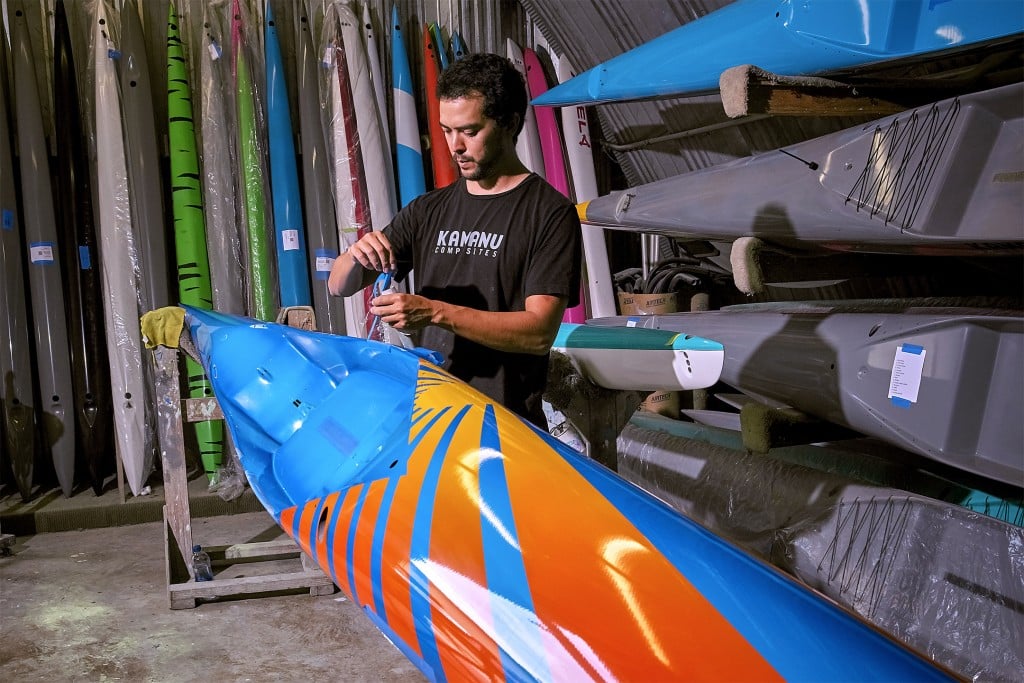 Keizo Gates, left, and his crew remove a red and white one-man outrigger canoe from a black mold at Kamanu Composites in Kailua. The molds are sprayed with wax before carbon hull material is laid in, compressed to shape and the top and bottom halves joined together. Kamanu produces about 225 canoes a year and there is a 6-month waiting list. It is the only large one-man canoe builder still working in Hawaii, says Gates, with most of the competition built in China. He says half of Kamanu's canoes stay on Oahu, 15-20 percent go to Neighbor Islands with the remainder to Hong Kong, Australia and the continental U.S.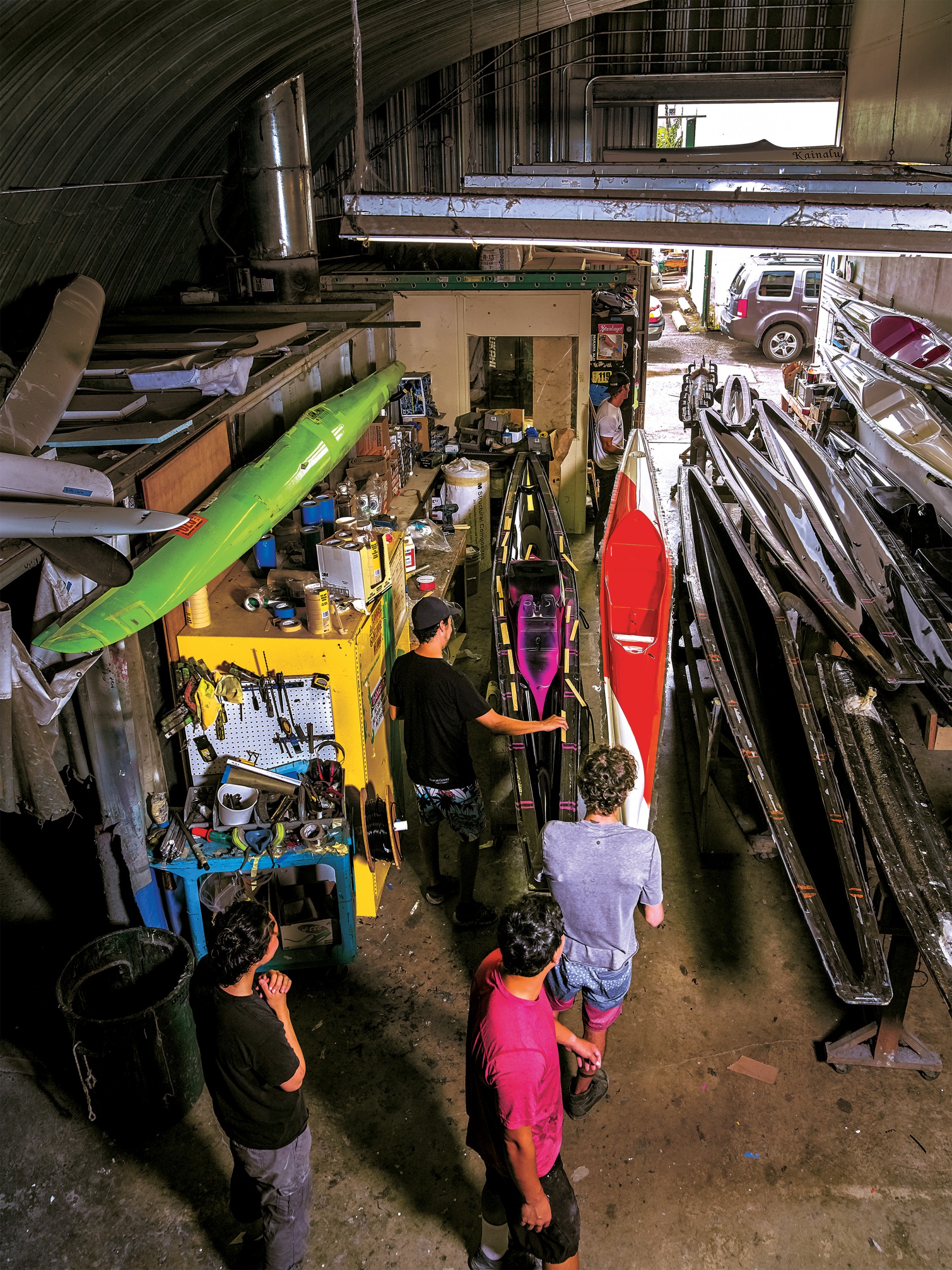 Time:
Thursday, 10:12 a.m.

Location:
Kamanu Composites

Photographer:
David Croxford