Banán Turns Island Ingredients into Tasty Treats
The company is part of Mana Up's sixth cohort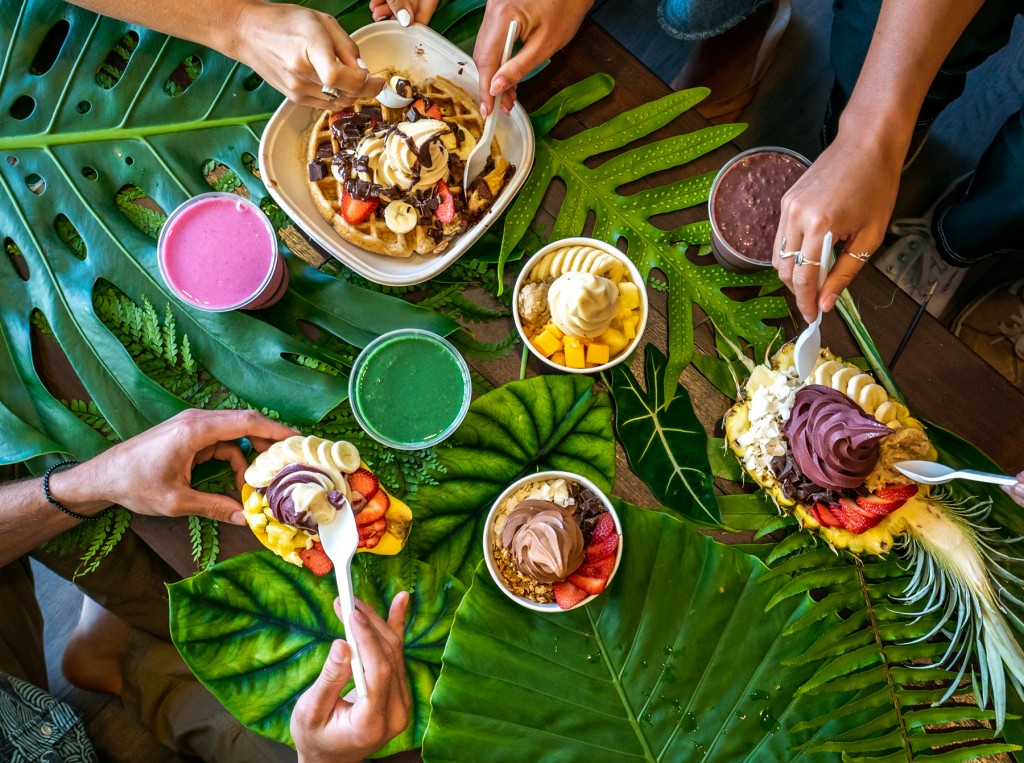 Banán was founded by four childhood friends – Matt Hong, Zak Barry, Luke Untermann and Galen McCleary – who say their goal was to support Hawai'i agriculture while serving customers healthy food.
"We do this by turning Hawaiian-grown bananas and other Island-grown ingredients into dairy-free frozen goodness," they say.
The company's name came from their signature product: bananas turned into a frozen treat. But today they also sell acai bowls, macadamia nut honey butter, smoothies, ulu waffles and more on their website and at their Mānoa, Waikīkī and Kailua stores.