Pawniolo Pets Offers Raw Pet Food from Hawai'i Island
The company is part of Mana Up's sixth cohort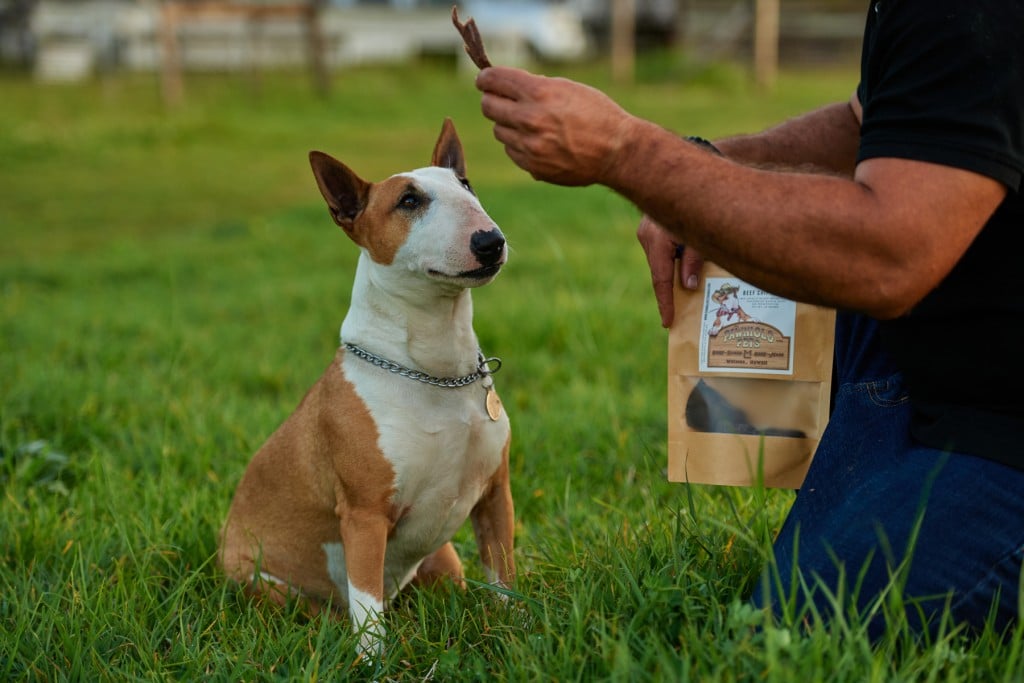 Nick and Miki Vericella say their miniature bull terrier was their first customer: They provided it with raw dog food and treats using products from animals raised on their family cattle ranch in Waimea on Hawai'i Island.
The Vericellas say the food improved their pet's health and behavior and that they wanted other dogs to enjoy the same benefits. And so the company Pawniolo Pets was born. It sells nutritious raw pet food, single ingredient pet treats and preservative free chews made from grass-fed animals raised in Hawai'i.
They say their company's "waste nothing" mindset and whole animal butchery practices set it apart from other pet food companies.