Manoa Heritage Center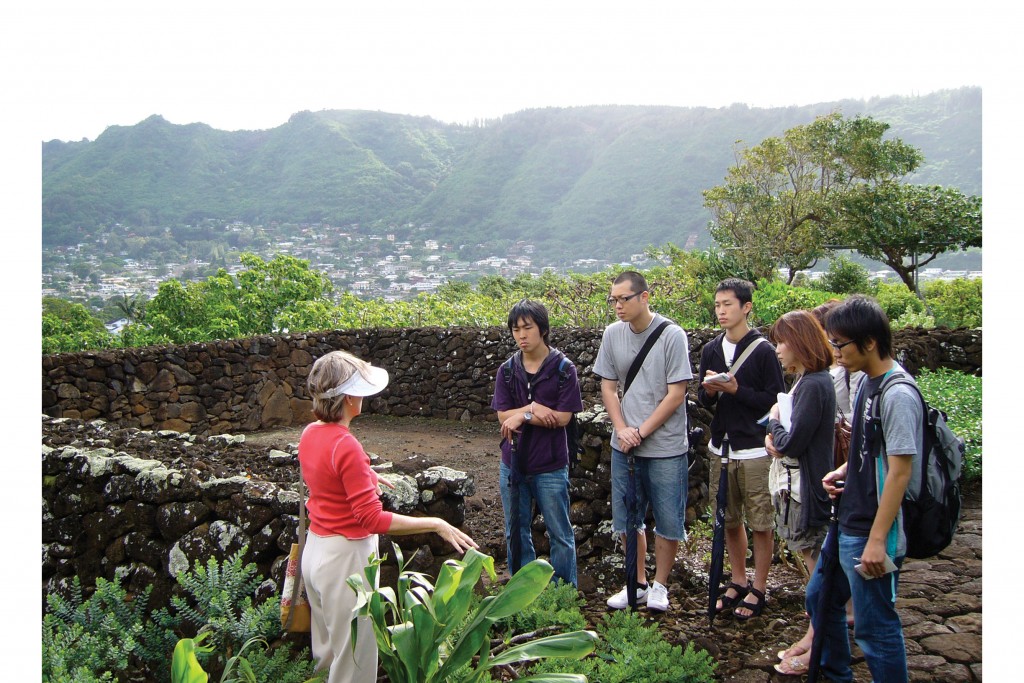 Pulling into the driveway of the Manoa Heritage Center, a visitor could be forgiven for thinking that Kualii, the stately home of Sam and Mary Cooke, was the centerpiece of the museum. This Tudor mansion, built of locally quarried lava stone by Charles Montague Cooke Jr. in 1911, is a fascinating fragment of Hawaii's history.
But the center's real treasure lies behind the mansion. Here, Kukaoo Heiau, an astonishing complex of dry-stack stone walls and native plant gardens, dominates a steep bluff overlooking Manoa Valley. Lovingly restored in 1993, the temple, bulwarks and especially the precise, smooth stonework of the heiau's north wall make Kukaoo Oahu's best glimpse of a history that stretches back hundreds of years.
2829 Manoa Rd
(808) 988-1287
manoaheritagecenter.org