Maui Soda & Ice Works: 2022 Hall of Fame Winner
The business was founded in 1884 as an ice and refrigeration company, and has been owned and led by the Nobriga family since 1946.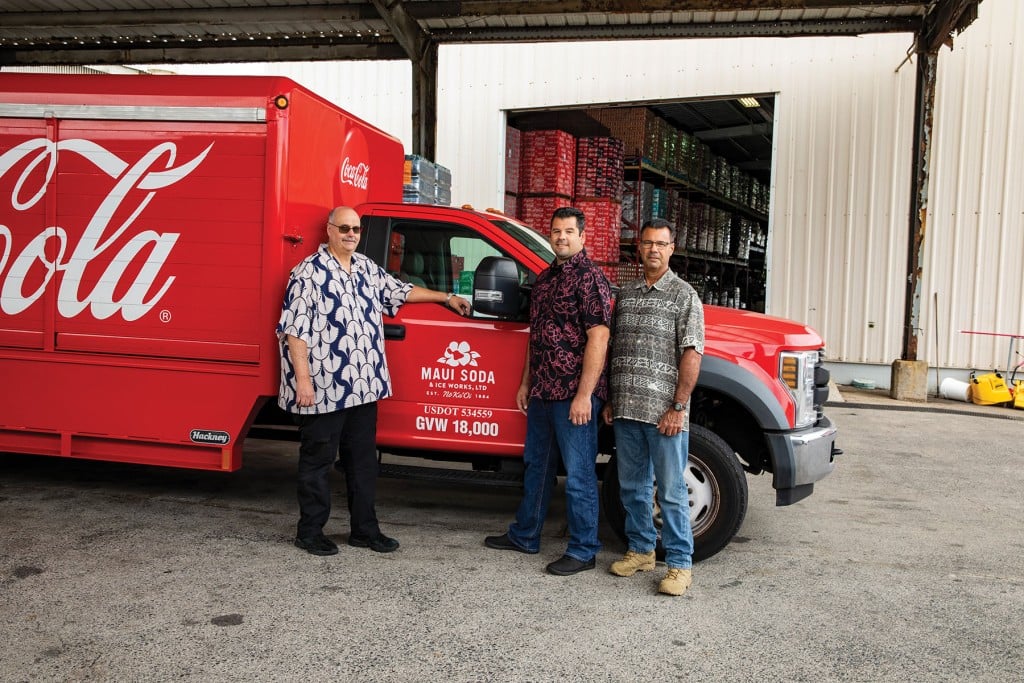 "When we look back and compare our company throughout all these years, it is like two different worlds," says Buddy Nobriga, sales and marketing manager for Maui Soda & Ice Works.
Nobriga's great-grandfather was working at the company in the 1920s, using a horse and wagon to deliver ice to homes for refrigeration. The company's evolved a lot since then, and today it wholesales over 300 beverages and more than 400 different frozen foods.
"We became a Coca-Cola bottling franchise in 1924," Nobriga says, and Coca-Cola products remain a central part of the business.
Then in 1931, an ice cream company that leased space from Maui Soda went bankrupt and left its machinery behind. Buddy's great-grandfather, Manuel Nobriga, taught himself ice cream production using three books.
"We use a lot of the same methods today" to produce the company's Roselani Ice Cream, Buddy Nobriga says. "It's what makes us unique."
The Nobriga family bought Maui Soda & Ice Works in 1946 and is currently working on a succession plan for fourth-generation family members such as Buddy to eventually lead the company.
"It is our strong desire to maintain the family involvement within the business," says Brian Fevella, president and GM.
The company has just over 80 employees on Maui and Lāna'i, most of them long-term. "We are extremely blessed by the track record of over 50% of our employees having over 20 years with us," Nobriga says.
The company is heavily dependent on tourism and lost about half of its revenue in 2020, the first year of the pandemic. It's still struggling to return to normal. "Every week we have a new issue with supply chain and just sheer labor force, and everything else that a lot of other businesses have to struggle with," says Fevella.
Despite these hardships, Nobriga and Fevella say the company used the pandemic as an opportunity to give back to the community. It donated products to food banks and to first responders including the National Guard, hospital staff and firefighters.
Nobriga and his father, James Nobriga, were enthusiastic in their appreciation of the community's support over the years, talking in tandem and finishing each other's sentences: "We support the community as best we can. And if the community supports us, we can stay in business. It's true that the local support for local business is key to success. We wouldn't be at 138 years if it wasn't for the community."