Maui's Got Game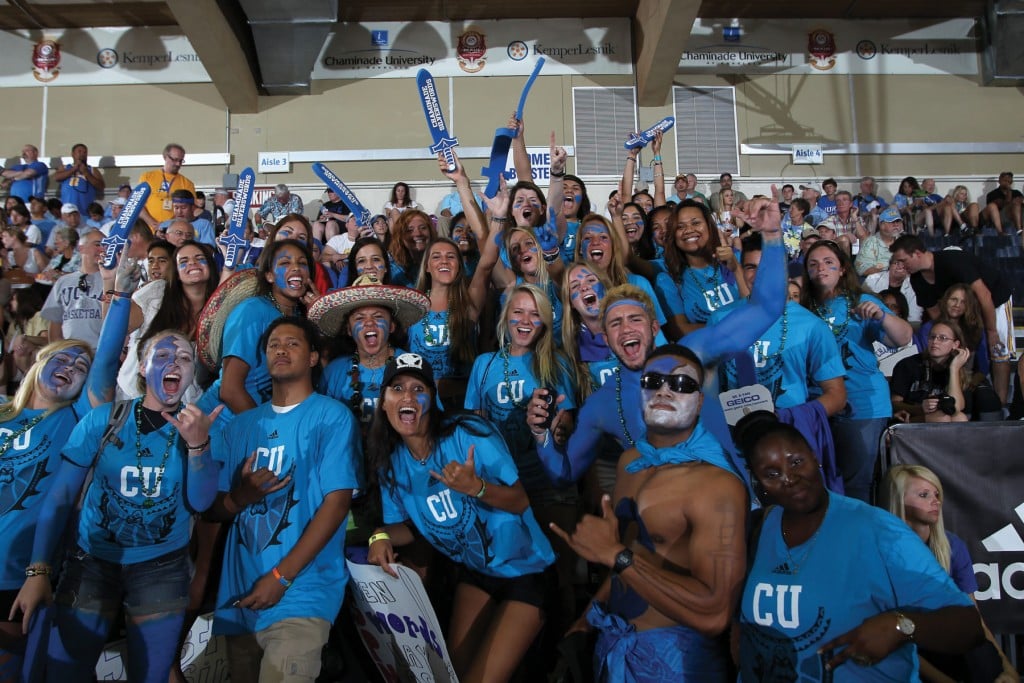 Long-running college basketball tournament scores bonus points for local businesses
For 30 years, Maui businesses have had something extra to be grateful for at Thanksgiving: the Maui Invitational basketball tournament. It lures about 5,000 visitors during Thanksgiving week and provides free TV advertising around the world for the Valley Isle during an otherwise slow period in the tourism calendar.
Held at the Lahaina Civic Center, the three-day event, officially known as the EA Sports Maui Invitational, brings in basketball powerhouse universities such as Duke, North Carolina and Kentucky during the NCAA preseason. Since its inception in 1984, the tournament has pumped more than $164 million into the island's economy, according to KemperLesnik, the Illinois-based marketing company that operates the event.
"The EA Sports Maui Invitational has been great for both the basketball world and the island of Maui," says Steve Skinner, CEO of KemperLesnik. "The community gets fully behind it, and the event has really become part of the fabric on the island."
In 2012, the tournament provided an estimated $11.5-million boost in visitor spending, according to KemperLesnik. Tournament organizers say they also spend an average of more than $1 million a year on local businesses, including everything from janitorial services and tent rentals to catering services and trophy creations.
Every game is televised nationally on the ESPN family of cable networks, with an international reach that extends to other Hawaii tourism markets such as Australia, the Pacific Rim and Brazil.
"We don't have the funds to buy the kind of marketing that this event brings us," says Terryl Vencl, executive director of the Maui Visitors Bureau. "When the (broadcasts) cut away to show clips of whales jumping out from the water, well, there's not enough money to buy that kind of advertising. And some of the places are developing markets. Australia is huge for us. Obviously, Asia is huge for us. They're putting our name out there and it doesn't cost us a dime."
The tournament also supports the community. Skinner says free basketball clinics are provided for local youths, nearly $25,000 has been awarded to Maui schools over the years, and about $50,000 has been raised for the Maui Food Bank and the StarWish Foundation, a nonprofit started by employees of the Sheraton Maui Resort & Spa.
"Fans may come to Maui the first time because they have a reason – the ball games – but, after that, they get hooked," Vencl says. "All we have to do is get them here, and then they'll want to come back and see more and do more."